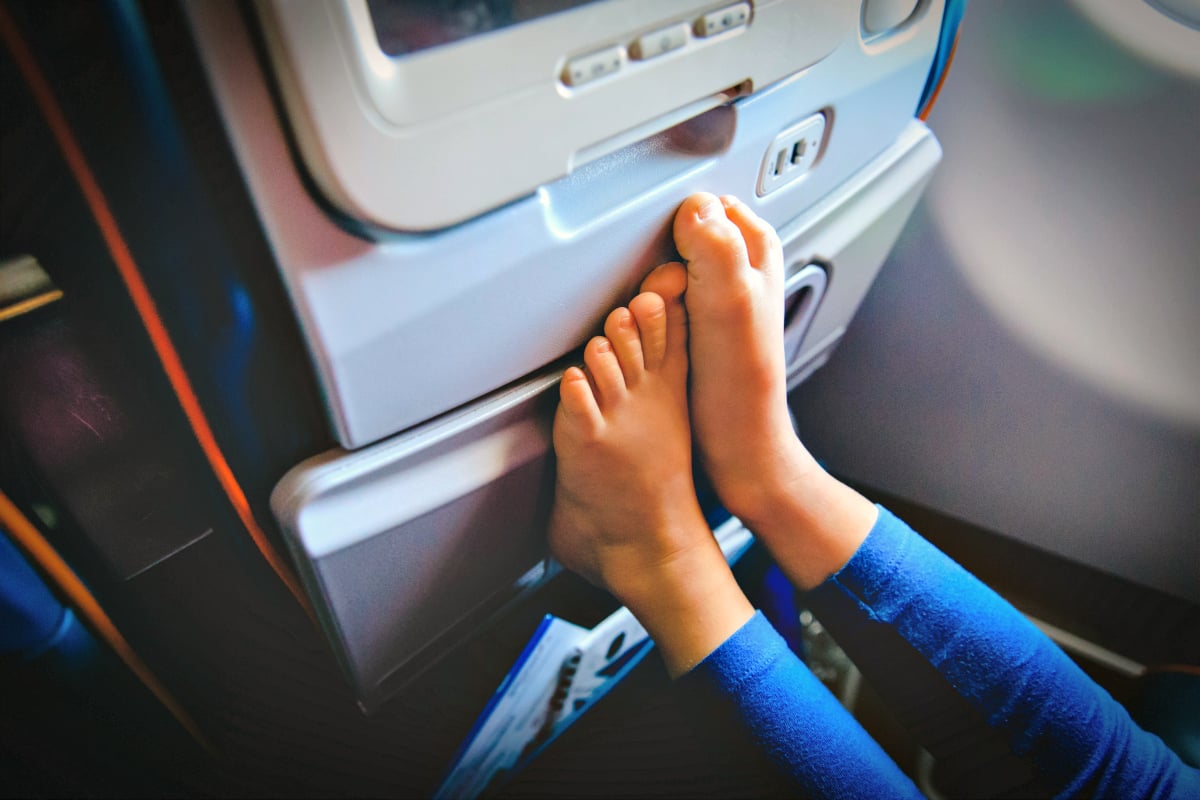 A video of an adult and child travelling on a plane has gone viral after it sparked outrage for being "disrespectful" and "ridiculous".
The footage posted online to Reddit and the Passenger Shaming Instagram account catches a child, whose face is blurred out, sitting on an adult's lap and drawing on the tray tables.
A fellow passenger sitting next to the adult and child appears to have shot the footage, which shows scribbles in coloured crayons or pencil on the back of all the tray tables in their row.
At one point, the child takes the colouring utensil down from the tray table, before the adult then redirects the child's hand back to the tray table to continue drawing.