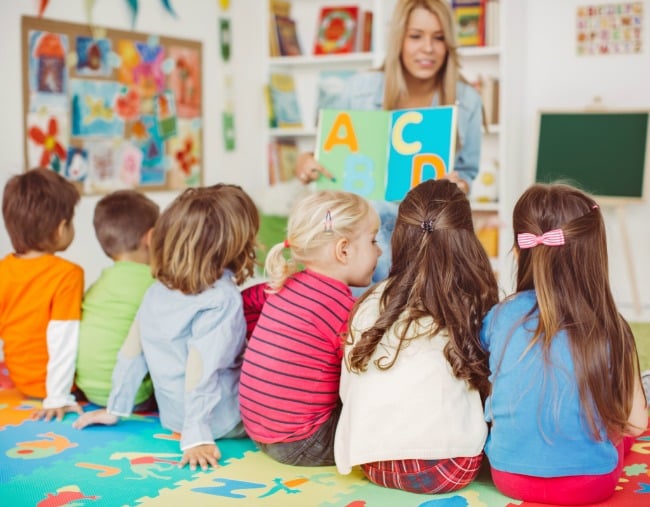 The high cost of childcare has been an ongoing concern for families for many years now – and it doesn't look like it's going away any time soon.
Australian families have really been feeling this pinch, with research from finder.com.au, which surveyed 2,005 people, finding that childcare is the biggest financial concern of parents.
However, with the cost of living also increasing, paying for daycare is a necessity for many parents, as they may not have the luxury of taking time off work.
But the good news is there are many ways to reduce childcare costs if you put your mind to it – you just need to think outside the box:
1. Compare prices of different childcare centres.
When you first start thinking about which childcare centre to send your child to, it's easy to forget about costs. You'll want to leave your child in the care of people you trust and in an environment where you know they'll receive the best care possible. However, to avoid going completely broke, you also need to think about which centre offers the best care, at the best price.
Childcare centres can cost anywhere between $70 and $190 per day. This is pretty exxy, which makes it easy for these costs to become too much if you need to send your child to daycare five days a week (or if you have multiple kids!). It's important to consider your options well before you go back to work as some centres might have a six-month waiting list, so get your name on there early.
2. Make the most of a nanny, or doting grandparents.
If you and your partner work different hours and there's only a short period of time when neither of you are home, hiring a nanny or babysitter to care for your child could save you some cash. This could set you back between $15 and $35 per hour (plus possible service fees if you go through an agency), which is much more affordable than the cost of a full day at a childcare centre.
You could also consider hosting an au pair to care for your child for around $170 to $200 per week. Or if you're lucky enough to have some doting grandparents ready to lend a helping hand, even just for two days per week, this could save you over $6000 per year which can help reduce personal household debt.
3. Flexible working arrangements.
Approaching your employer to adjust your work routine could reduce the number of days you need to do the daycare drop-off (and fork out for it). These days, most employers do offer flexible work hours to cater to family commitments – all you have to do is ask.
Working from home one or two days per week also means you can save on childcare costs for one or two days a week. This leaves more money in your own pocket and you can spend time with your kids while you work.
You could also work more flexible hours, maybe starting later in the day and working into the night or vice versa. If you have the scope in your budget to work slightly less, your employer may be able to offer you a part-time position or a job-share arrangement.
4. Government Child Care Subsidy.
If you're eligible, the government might be able to help you with the costs of childcare. If your child is 13 years or younger, is being cared for at an approved childcare service and meets the residency and immunisation requirements, you could receive some financial support.
This subsidy is given to childcare providers and passed on to families, after the care has been provided. The amount you receive will also depend on your income and the type of childcare you use. Depending on how much your combined family income is, you could be subsidised 50 per cent of your childcare fees (so it's worth claiming!).
Your kids will grow up fast, so don't let these precious years be fraught with stress about childcare costs. Getting organised early and considering all your options, including the level of government support available, can greatly help minimise this expense.
Bessie Hassan is a money expert at finder.com.au