When Netflix suggests new shows I generally view them with the same disdain you save for the person who offers their hand and says, "smell this."
So when I found myself laughing until my chest hurt after only one episode, I knew two things: the streaming service had finally got it right and I had. to. tell. everyone.
Chewing Gum follows the story of Tracey Gordon as she navigates sex, friendships and what to do when you're 99% sure your fiancé is gay.
Tracey lives in a British council estate with her evangelical Christian mother and sister.
The views in the household are so extreme even tampons are seen as kind of gateway drug to sexual deviance.
"My dear, your vagina is holy. I command you to leave your nether regions be," insists her street-preaching mother.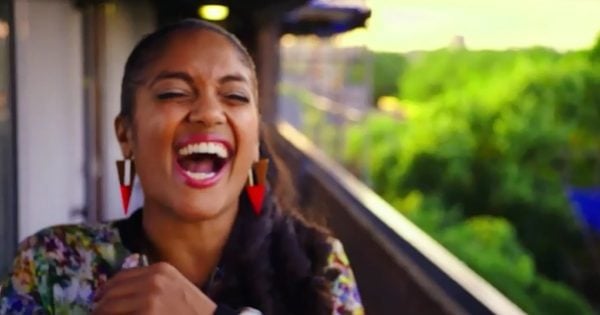 Sitting on the other side of Tracey's shoulder is personified devil and best friend, Candice.
"Candice is like the buffest girl I've ever seen on the whole of my estate, but she's got learning difficulties so it sort of balances it out – so like, I can be best friends with her, and I'm not jealous or anything," Tracey explains.