Being a celebrity used to be simple. You were either famous or notorious, and there were only a handful of ways to become either.
But things have changed. And as seen with backlash against Married At First Sight's Cheryl Maitland this week, Australia is struggling to catch up.
The 25-year-old was a contestant on one the highest-rating television program of 2017. Roughly 1,379,000 of us – more than the entire population of Adelaide – tuned into the April finale to learn the fate of these thrown-together-for-TV couples.
Yet when the Scottish-born woman recently tried to manage that profile by arranging a paparazzi photographer to snap her at Melbourne airport, it became a major 'gotcha' moment.
The story broke because that photographer, a person who makes his living off following and taking pictures of famous people (sometimes without their knowledge or consent), took a screenshot of her request and shared it online.
His caption, "When they need to stay relevant."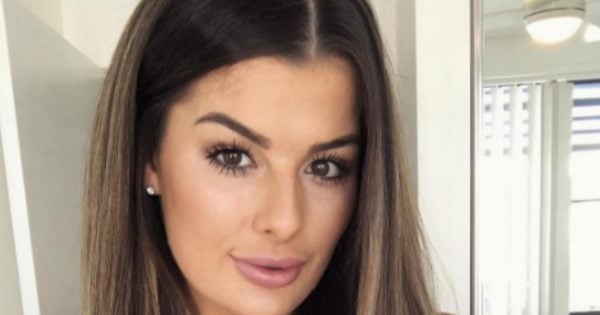 The backlash in the media, both social and traditional, was brutal. Cheryl was pinned as fame-hungry, attention seeking, and even narcissistic.
It was a similar case for The Bachelor couple Sam Wood and Snezana Markoski, who were last month outed for their efforts to solicit a "media partnership" to announce their baby news; as if that kind of self-promotion is new or even rare in the entertainment world.
Just last month, the same photographer that leaked Cheryl's messages told news.com.au he'd nabbed several shots based on tip-offs from the celebrities themselves.
"Everyone wins," he said. "I get my shots and money, they get easy publicity and they look good in the pics."
So when he chooses to "expose" Cheryl for doing the same, we can only assume it's because he doesn't deem her worthy enough of the publicity.
Yet for months during and since their time on Married At First Sight, Cheryl and her hand-picked match Jonathan, then later Jonesy, were watched, spoken about and written about over and over for a simple reason: people were interested.
People were interested enough that journalists bothered trawling her Instagram simply to report that she used to look different, that journalists dug around in her past to uncover that many years ago she briefly worked as a topless waitress (as if it's somehow relevant).
I can assure you, they really wouldn't bother if it didn't equate to clicks.
LISTEN: Snez on the fame and scrutiny that comes with being on reality TV. Post continues...

Having voluntarily signed up for a prime-time reality show - regardless of her intentions - Cheryl would have expected this interest, this kind and level of attention would follow her.
She'd chosen to step into the spotlight, and now she's choosing how to handle that in a way that works to her (probably financial) advantage.
It's an opportunity that we've handed to her on a platter, so how can we blame her for taking a bite?