For everything on the Logies 2018, the Logies red carpet, your 2018 TV Logie awards winners and all the 2018 TV Week Logies behind-the-scenes goss, visit our Logies 2018 homepage.
Every year at the Logies, there is a dress so extra and out there that it literally prevents the poor woman inside it from being able to do basic human activities. This year, that woman is Married at First Sight's Cheryl Maitland. While she looks absolutely gorgeous (as per usual), we suspect the dress might end up being a tad limiting.
On her Instagram story, fellow MAFS star Davina Rankin documented some of the logistical issues with Cheryl's dress.
First, there was the fact that MAFS' Ryan Gallagher now has a new full time job of holding it: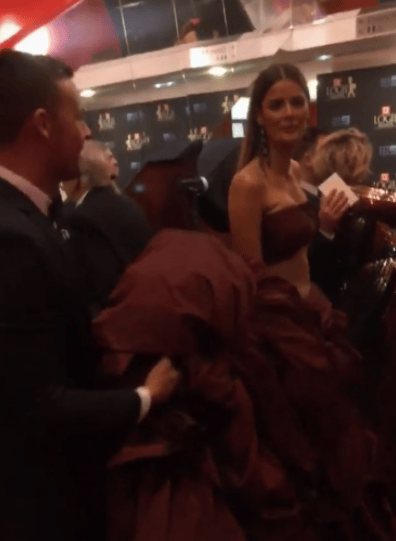 Then, there was the frankly absurd amount of space the dress took up in the lift: