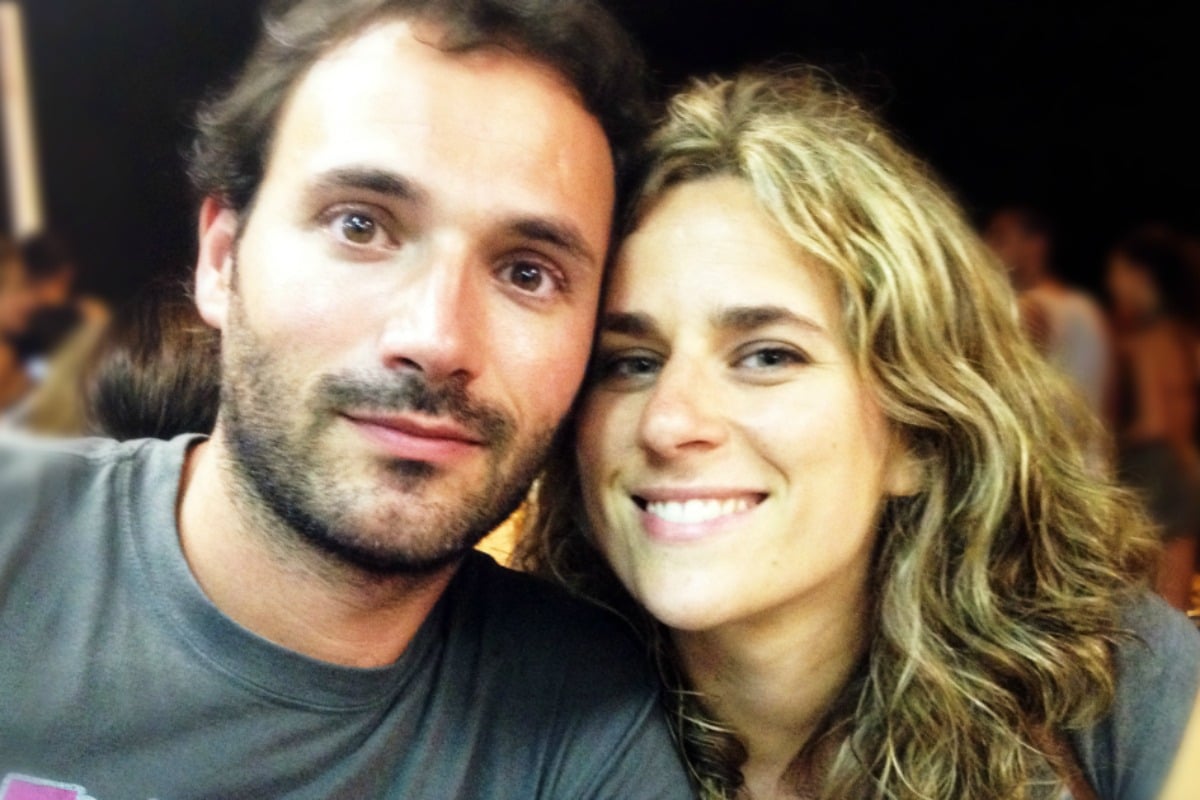 On a Saturday afternoon at exactly 3pm, I parked my car out the front of my house after dropping my daughter to my parent's place and attending an appointment with my psychologist. I walked in my front door, down the hallway into my lounge room, and in that moment my marriage and my life as I knew it exploded.
The scene that faced me was not a scene I ever expected to see through my own eyes. There was a naked woman laying on my couch, my husband was seated next to her fully clothed, with the blankest of looks on his face. The room stunk of alcohol and there was a bottle of red wine open on the coffee table.
I can't remember exactly my question; the shock was pulsing through me and I thought I was going to be sick. My husband muttered "oh yeah I like …. now" with no feeling, no emotion, just a strange statement, as if affections can so easily be switched, it was clinical and cold.
I asked the naked woman, who was known to me, to leave my home. She was high, her behaviour was disturbing as she just lay there sighing loudly. When she refused to get up or get dressed, I picked up her handbag and I threw it down the hallway.
That was the moment that everything became terrifying, she lunged at me, chased me down my hallway hitting and screaming at me. I screamed for my husband to help, he did nothing, still just sitting in the same spot on the couch staring blankly. She then locked herself in my daughter's bedroom, and I screamed for her to get out and tried to force the door open. When I was able to get the door open the attack continued spilling into my dining room, then through to my kitchen. I remember standing in front of my fridge and getting slapped straight across the face, hit, pushed and screamed at by this deranged person.
I yelled for my neighbours to help, to call the police. I was very aware of the knife block sitting to the right of my shoulder, I was terrified, and I fought back in fear of my life.
Within seconds my neighbour came running into the chaos that was ensuing. My husband was still seated on the couch, doing nothing, but when a man came running to my rescue, he finally came to life springing up from the couch and started to attack my neighbour. Abuse and threats were yelled, I became entangled under the two men as it spilled out into the street. Neighbours were watching, people were  screaming, and then my husband lunged to attack me with a look of hate in his eyes, but my neighbour stood in his way and protected me from his attack.
My husband and his "friend" walk off down the street. The police are called, and they arrive with sirens blaring within minutes.
I was running on adrenaline and was terrified as the police took my statement. They asked me a question that no one had ever asked me before: Has your husband ever been violent to you in the past?
I had two choices in this moment, I could lie and keep pushing it down as I had for the past 10 years. I could keep pushing down that first time he came running at me through a door and started punching me, I could keep pushing down how it felt to be laying on the ground pretending to play dead while he kicked me over and over wishing for the attack to be over. I could keep pushing down the time he threw his bike at me, the time he punched me because a man spoke to me, the time he hit me straight across the face as I walked past him to go to bed, the time he threw a bottle of red wine at me or the many other times an attack like this happened when he was blind drunk and he decided that I had wronged him in some way.
In that moment when the police officer asked me if my husband had ever been violent before, instead of saying no, as I had told myself for years and years, I said yes.