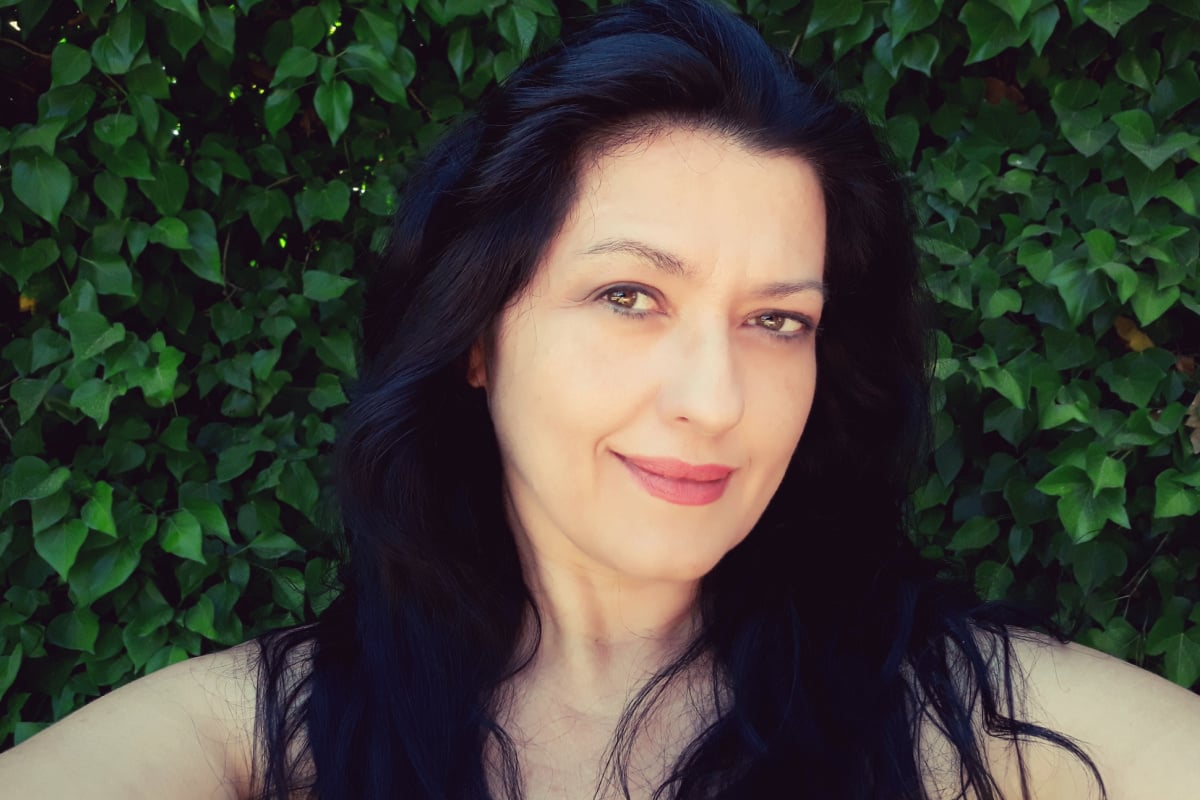 Imagine your relationship is a coal mine.
You and your partner have been slaving down there for a while now, cutting, blasting, and carting out coal daily.
It was fun at first. You were down there together. You liked using your body in a new way, of feeling the muscles ripple beneath your skin, cracking jokes and heaving stone together with your mate.
WATCH: Sophie Monk talks to Mamamia about cheating. Post continues below.
But then the toil gets to you. It's just the same day after day after day. Another day of this? You think as soon you pop open your eyes every morning, dress, and then take the lift down into the mine yet again. Your partner there beside you, barely able to smile themselves.
There's a caged canary down there with you both, a little chirping spot of yellow you hear as you work. If it dies, it means you need to exit that mine immediately before the carbon monoxide or other dangerous gases that killed it kill you too.
An affair, whether you're on the precipice of one or in one, is much like that canary in the mine. It's a signal to you that something is not right with your relationship.
Imagine your relationship is a body.
It's a healthy robust body because you and your partner nourish it continually. Every day, you do something necessary and kind for it.
Then imagine, one day, you or your partner forget to feed it anything with Vitamin C. And the next day, and the next. Soon this body that depended on you both is ill. Its gums are bleeding. Its wounds won't heal. It's exhausted and nauseous. You have it swill mouthwash. You buy it nausea medicine, but it wastes away to nearly nothing.
An affair is a symptom. It's never the whole picture.
For years, the only solution to the problems within my marriage was to leave. I'd voiced my needs constantly, both to my husband individually and within couples therapy. We'd read books. We'd followed self-help advice.
I was young and had never had positive marital role models. I was also a coward and never wanted the brand of "divorce." I thought the condition of our unhappy marriage was a condition of all marriages, one I would need to get used to. I tried to learn to accept the status quo.
But, day after day, my husband rarely touched me. Day after day, he turned down my sexual advances.
It sounds small, petty even, doesn't it? I ended up having an affair because my husband didn't touch me enough?
For years, I tried to convince myself that my needs could be ignored, beaten down, that eventually I'd no longer care whether my husband touched me or not.