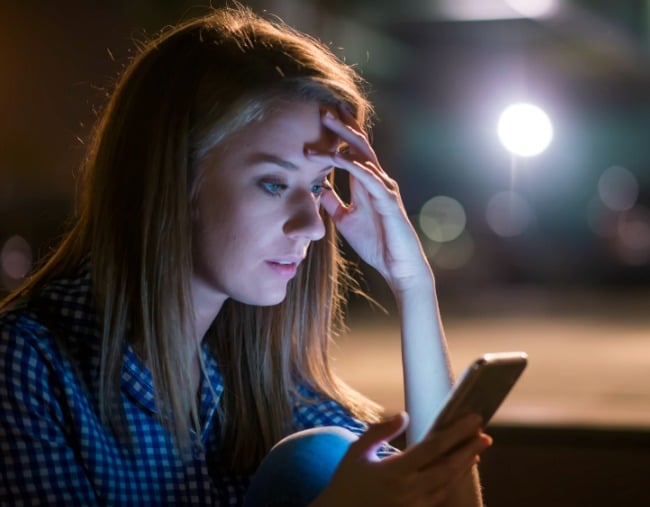 Claire Dalton had met the love of her life at 17.
After four years together, Claire was about to walk down the aisle to marry her "best friend".
But then she looked on her future husband's phone.
There, she discovered something that made her feel like "someone had taken a dagger and fiercely pierced it" into her heart.
It was…
.
.
Wait for it.
.
.
Prepare yourself.
.
.
PORN.
Yep, it turns out ole' mate fiance liked to watch porn.
Claire has written about this life-changing discovery in a 1860 word piece for the Facebook group Love What Matters.
In the post, the 21-year-old describes herself as "THAT girl".
"That girl that spent six months with a ring on her finger thinking I had finally found what I'd been looking for. The girl that was about to step foot into the journey of her "dreams coming true." That girl that planned an entire wedding only to find a week prior that it was all a lie from the beginning."
Claire goes on to describe the night she discovered what will be forever known as #PornGate.
She had grabbed her fiance's phone to search for a store that stocked something they needed for their wedding. In the search bar, she discovered "three words" which revealed he had been searching for porn just hours earlier.
She then discovered several windows of images with "sick and twisted ideas of what women supposedly look like".
When she confronted her husband to be, he lied to her and said his brother had a porn addiction and must have been using his phone.
"I felt sick to my stomach," Claire wrote.
"The coldest thing I've ever witnessed in my entire life is the lying eyes of the man I love, gazing deep into my soul as multiple lies rolled from his lips.