It is one of those stories that leaves you feeling so very unsure.
According to local Singapore media, a groom has exposed evidence of his wife cheating at his own wedding reception.
Allegedly called "Aman", the groom was giving a speech to wedding attendees when a slideshow of their relationship was cut short by footage of his wife going into a hotel room with another man.
Media said the couple were "behaving intimately" in the recording.
Originally, Aman had gotten in touch with a private investigator, Ms Zhuo, to confirm suspicions he had about his then-fiancee.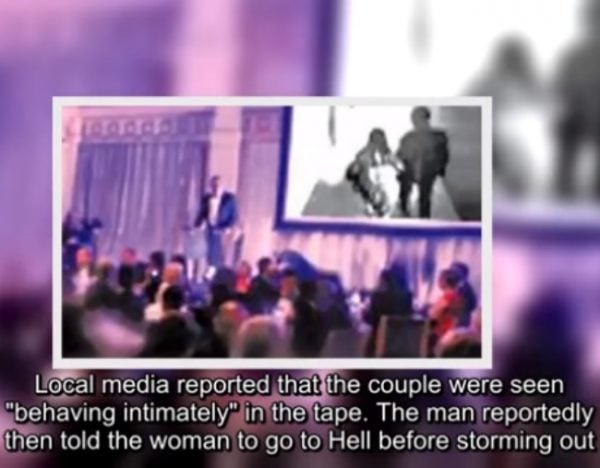 The groom during the speech. Image via Youtube.
"[I] expected that the customer would use the information she provided about the bride-to-be seeing another man in hotel rooms to call off the engagement," Ms Zhuo said.
"[I] spent six weeks monitoring the fiancee before reporting back to her client."
Esther Perel tells Mia Freedman why happy people cheat...(Post continues after audio.)
Ms Zhuo was then shocked to receive an invitation to the wedding, but she only understood her client's intention when the recording was played for all to see.