In the wake of allegations that Khloe Kardashian's partner has cheated on her – numerous times – in the lead up to her giving birth to their first baby, Petria is sharing her story.
This is what it's like to hold your newborn baby in your arms, with the knowledge the man you had her with has been sleeping with other women…
Petria was 18 when she met the man she would later pledge to be with forever. They were young – just teenagers – but both with an insatiable appetite for travel and adventure.
"I was quite young… to be honest, it was like any young romance – it's not that we were young, dumb and stupid, but you do fall in love very quickly and move very fast," the now 32-year-old tells Mamamia from her home in Brisbane.
Within a year of being together, they had moved overseas. Within two, they were married.
"We moved over to the UK within a year of being together. We spent two and a half years there and we just lived and worked and travelled."
At the age of 20, she was married to a man she had known for two years. Her family, she says, were happy. They were happy if she was happy. But it was when they moved back home to Australia that everything changed.
"Within three months of being back in Australia, I was pregnant which was a bit of a surprise. A happy surprise, but a surprise. It was a total life changer."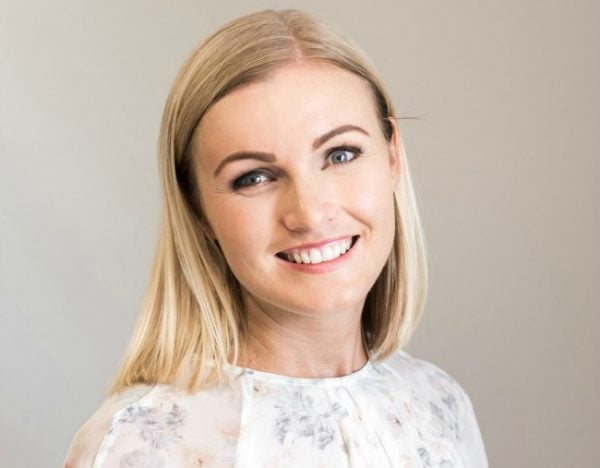 They were young, but they were excited. Baby Rhiana arrived when she was just 22. Four weeks later, she found out her ex-husband had been having an affair throughout the entirety of her pregnancy.
She found out in a way that, even today, isn't uncommon: The phone bills.
"You'll always remember [that moment], because it was so life changing and so heartbreaking. I was checking our phone bills and there was a lot of international texts to the lady. I immediately questioned it because I just couldn't understand, we didn't know anyone in South Africa. It turns out the lady was on holidays in South Africa.
"He denied it, like most instinctively do. [But] there was one person who was quite close to him, and I went straight to them. They confirmed it."
Petria's husband had been having sex with another woman while she was at home, carrying their baby in her belly.
More than one person in her ex-husband's immediate circle knew of the affair. No one went to Petria, at home with a four-week old baby, and told her about it.
"They thought it was a ticking time bomb, they knew it was going to come out at some point, they just didn't know when.
"As anyone who has been in a young relationship, I did think it was going to be forever. I still believe everything happens for a reason, that whatever happened at that time was meant to happen, and I don't regret anything I've done, but if my daughter told me she was getting married at 20... well, I wouldn't recommend it.