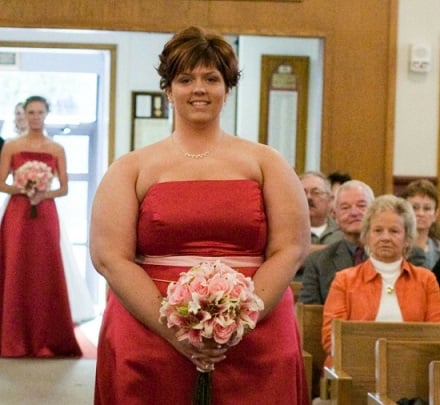 Your speedy update on all the day's big stories, Tuesday, May 6 2014
Weight-loss mag asks woman to cover up.
A woman who lost over 77 kilograms without surgery or dieting has slammed a fitness magazine for body-shaming her. Brooke Birmingham, the author of health blog 'Brooke: Not On A Diet' took over four years of eating and exercising well to drop the weight and was beside herself with excitement when Shape magazine told her they would feature her in a 'Success Stories' section. Brooke did a phone interview and sent a photo of herself in a bikini for the 'after' shot (left, and Brooke's pictured above before her weight loss). She received a reply from the editor of Shape telling her to put a shirt on if she wished to be in the magazine.  Brooke replied: "My body is real, not Photoshopped or hidden because I feel like I should be ashamed. This is a body after losing 172lbs (around 78 kilos), a body that has done amazing things, and looks AMAZING in a freaking bikini… This is the type of body they should have featured because it can give people hope."
Where do babies come from? Tomatoes?