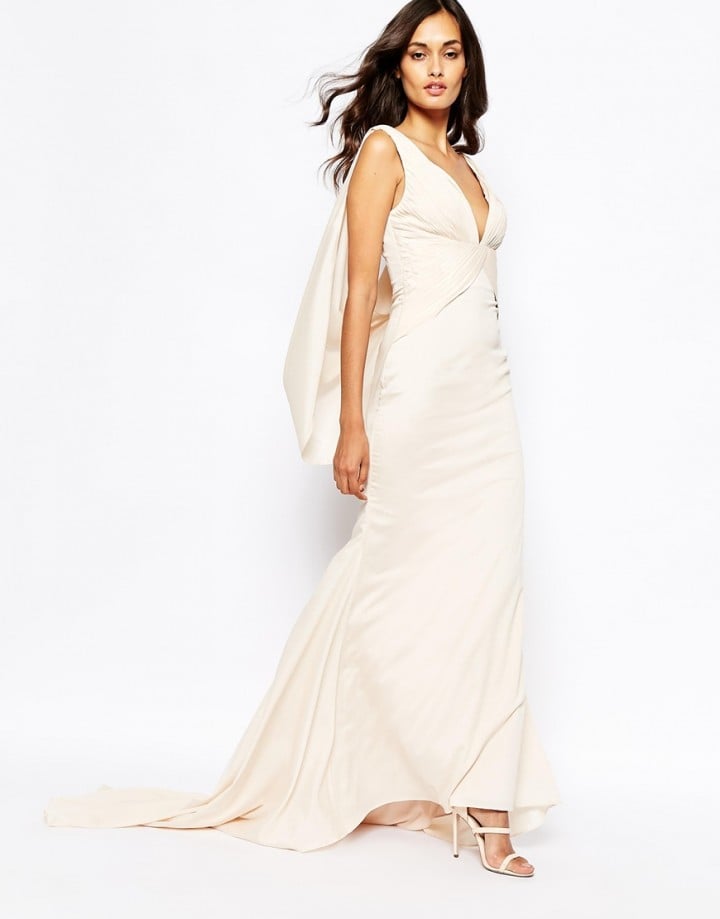 When it comes to weddings, the dress is a BIG deal. Huge, in fact.
While a bride's pre-wedding to-do list is fairly extensive, no job is deemed more important than finding the perfect gown.
'When you try it on, you will just know', they say. 'Spoil yourself, you deserve it', they say.
But the reality is that dresses at many bridal boutiques start at around $6000.
That – and the other costs associated with The Big Day – are enough to send a loved-up couple broke.
Related: How to save thousands on your wedding day.
But if you're a bride on a budget, or simply have no interest in forking out thousands for a dress you will literally only wear once, fear not.
We've found the best frocks for under $500. Surprisingly, there are plenty out there.
Here's our pick of them:
1. Zimmerman Silk V Tuck Long Dress: $495.
Also available in a shorter version and different colours, this Zimmerman dress is soft, silky and a classic.
2. Amara Sheer Inset Maxi Dress by Rachel Zoe: $285.
Reduced from $406, this Rachel Zoe dress is a modern bride's wet dream. And a total bargain.
3. Fame and Partners Eternity Maxi Dress With Low Cowl Back: $317.
This exclusive to ASOS dress is being snapped up by cost-conscious brides. It's elegant, classy and only $317 – what's not to love? It even has a cape-type thingy.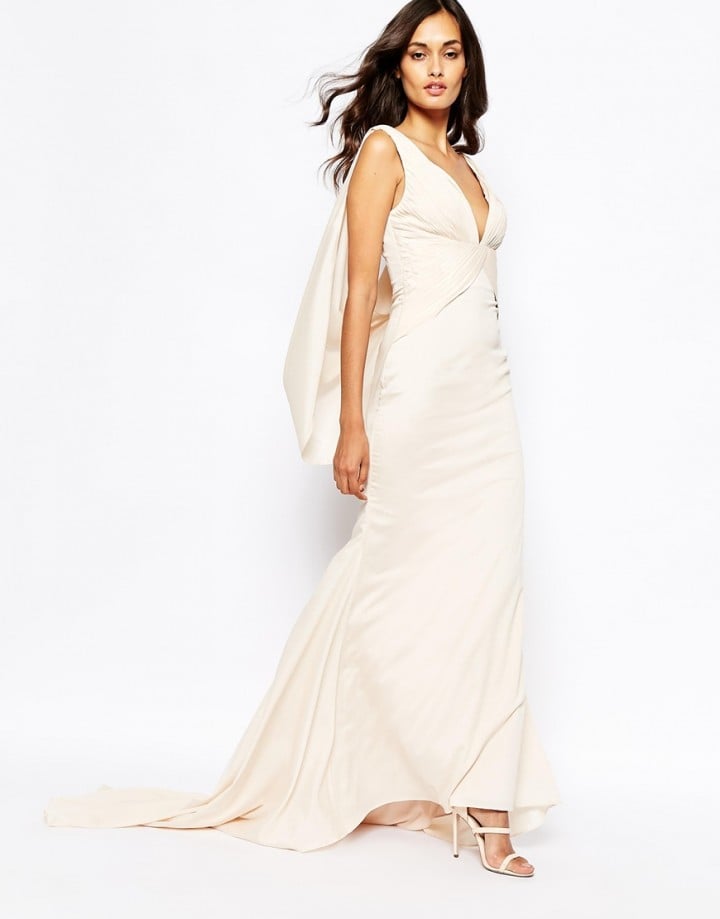 4. Shona Joy Maddalena High Neck Midi Dress: $395.
If you're after a high neckline and modest length but still want to show some skin, a cut-out back is the way to go. Plus, this dress has pretty lace veiling on the skirt. Noice.