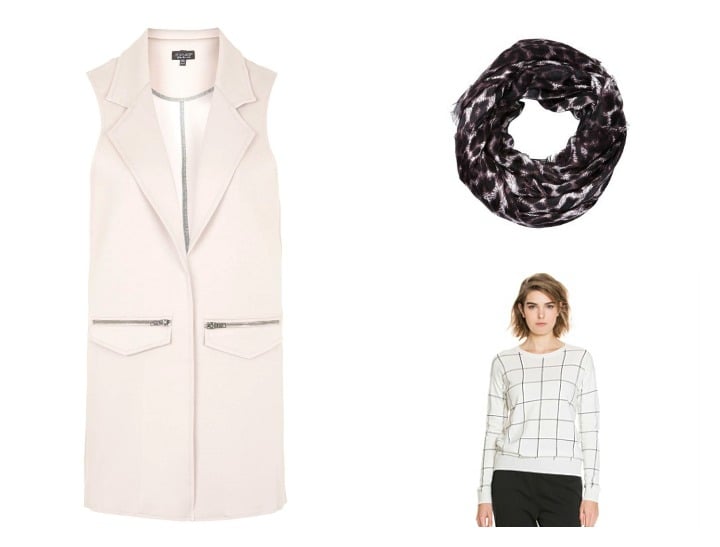 Be prepared for the cooler months with the best of winter fashion under $100.
Layering. Easier said than done… but there are some easy tricks that will make piling on winter clothes a little bit easier:
– Opt for thinner fabric so you don't add too much bulk to your body;
– Play with textures – cotton with wool, denim with leather – because this makes your outfit more interesting and creates a visual distinction between layers;
– Don't be afraid of mixing patterns, just make sure they're loosely from the same colour palette;
– Mix looser pieces (floaty skirts or big jumpers) with more structured items (shirts and straight-leg pants), so you don't overwhelm your frame with fabric.
Here are some tops and bottoms that will work perfectly all layered up…
I have really gotten into layering a collared shirt under a knit – it keeps me slightly warmer and it's very preppy chic (not sure that's an actual thing, but I am going to roll with it). It's good if you need to look polished at work (thank you, collared shirt), but also want to stay toasty (hats off, sweater).
You need the right neckline to make this look work and this one is perfect because it's lose enough to allow the collar to peep out the top.
RRP $74.96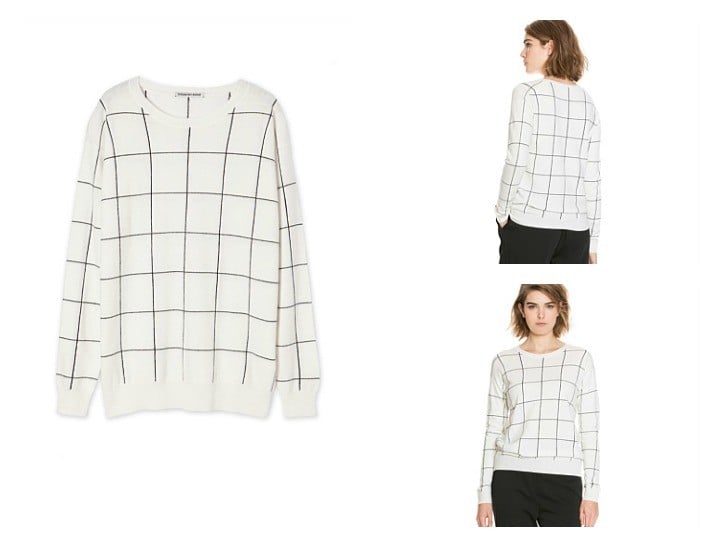 2. Rudi loose-fitting shirt from ASOS.
This is the kind of shirt I will be layering under jumpers. I like styles that are a little sheer because they're funner and more modern than their crisp, starchy sisters. For work, wear with a cami underneath, or for the weekend…
RRP $89.00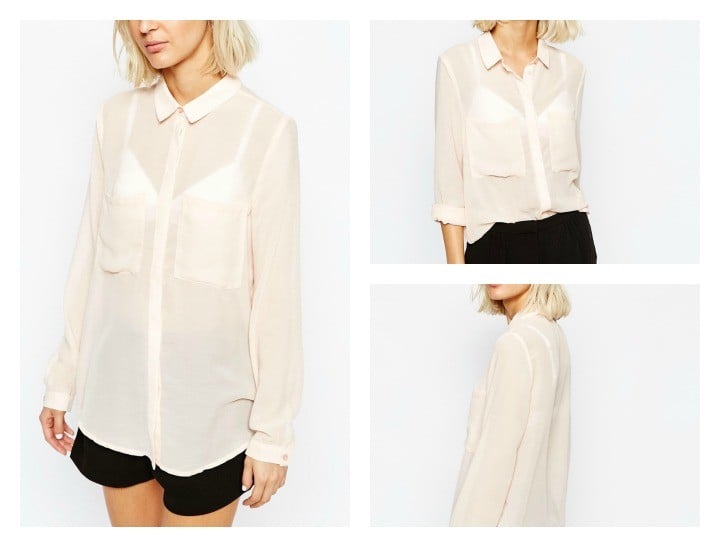 3. Amour spotlight bra from Triumph.
[Sponsored]
…Wear with a detailed bra like this. I know what you are thinking… a black bra under a sheer cream shirt, scandal! But that's the point – you want your bra to be a little bit visible, it's sexy without showing too much skin.
RRP $64.95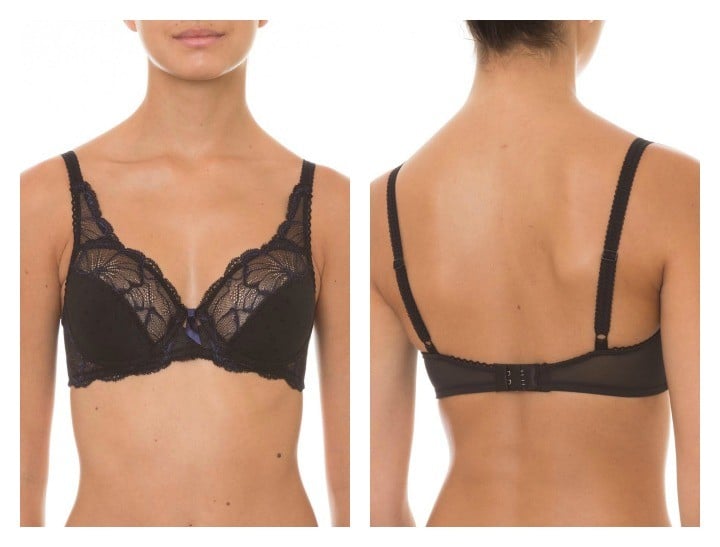 4. Raw sleeveless zip jacket from Topshop.
I am OBSESSED with sleeveless jackets (otherwise known as vests). They are the layer-ers best friend: they can be worn over dresses, jumpers, other jackets, shirts… you name it. I think they are a more relaxed version of a regular blazer and you can essentially create new jacket-like combos by wearing them with thinner jackets (think demin, leather and fine knits).
RRP $84.00
5. Belted collar coat from Boohoo.com.
Sometimes you just need a warm, snuggly coat that'll fit nicely over the top of all your winter layers. Enter this beauty. You'll own it for seasons and seasons because the dark colour and classic lines won't date.
RRP $60.00
6. Lipstik Addison boots from The Iconic.
Sturdy boots for less than $100 are rare, so don't wait to buy these. They are high enough to give you a bit of lift, but low enough to walk in the day-in-day out… the perfect Monday-Sunday boot.
RRP $99.95
7. Rickety Rackety sock by Gorman.
But sometimes plain black boots are a bit boring. Fun them up quickly with novelty socks, trust me, everyone will be wearing them this winter. Gorman are my go-to because they have colourful, glittery styles that make me happy when I'm kicking about in them.
RRP $16.00
8. Akin by Ginger & Smart high dive skirt from David Jones.
Ankle boots and midi skirts are the perfect sartorial pair, and good for winter because don't leave much bare leg. This skirt is excellent for when you want to look a bit special because it's all sheeny and a little bit sheer.
A winning outfit: This skirt with the black ankle boots. The cream shirt (and black bra) tucked into the skirt, and the powder pink vest layered over the top. Chuck on the black wrap coat if you're cold. Sorted.
RRP $71.60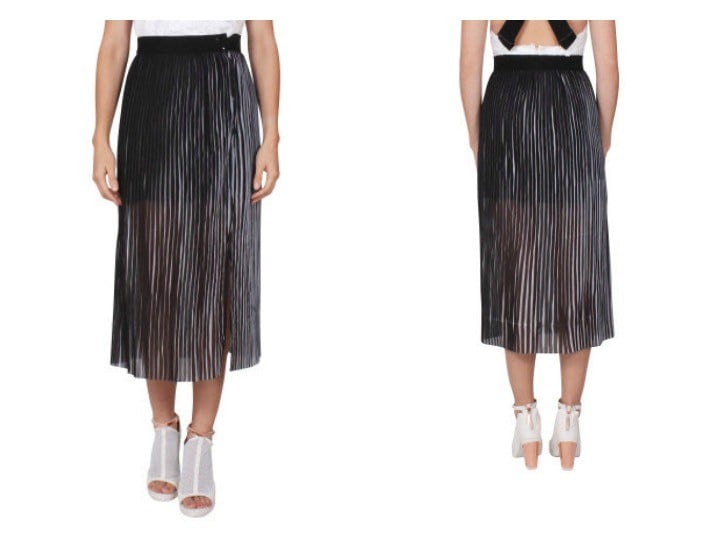 9. Witchery feather animal scarf from David Jones.
Winter fashion can sometimes be a little bleak so interesting accessories are key. This soft scarf will add some interest to your outfit and keep your little neck warm.
RRP $49.95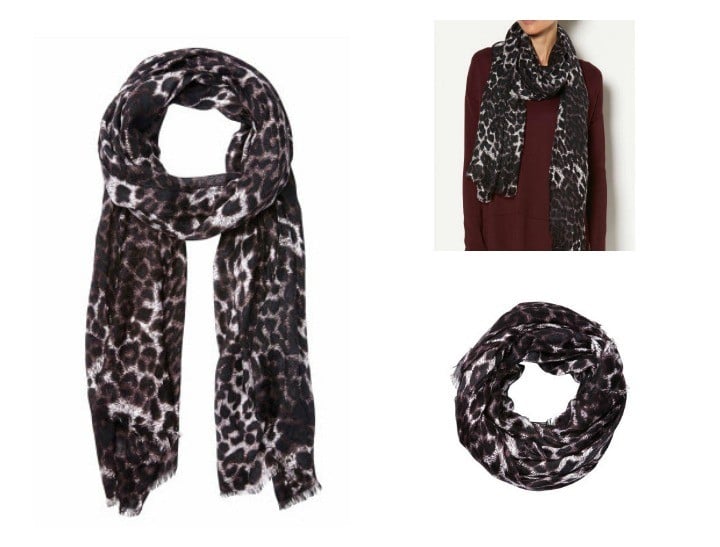 10. MinkPink wishing well sherpa vest from David Jones.
Soooooooooo warm. For when your top priority is being cocooned in comfort.
RRP $99.95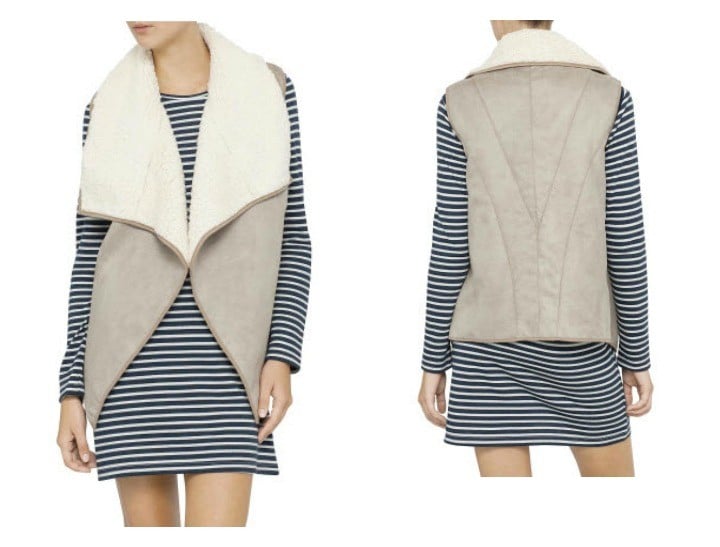 We're here to help you find the perfect bra.
Finding the perfect bra is like finding the love of your life. Once you find that bra, you feel  excited, confident, supported and comfortable. Find the One and you will wonder how you ever lived without it.
Let us help you Find the One for you.
Our expert team of brastylists provide a fitting service in major department stores across Australia or find the one by visiting our online hub at www.triumph.com/findtheone  – the
home of lingerie, fashion and fit related advice.