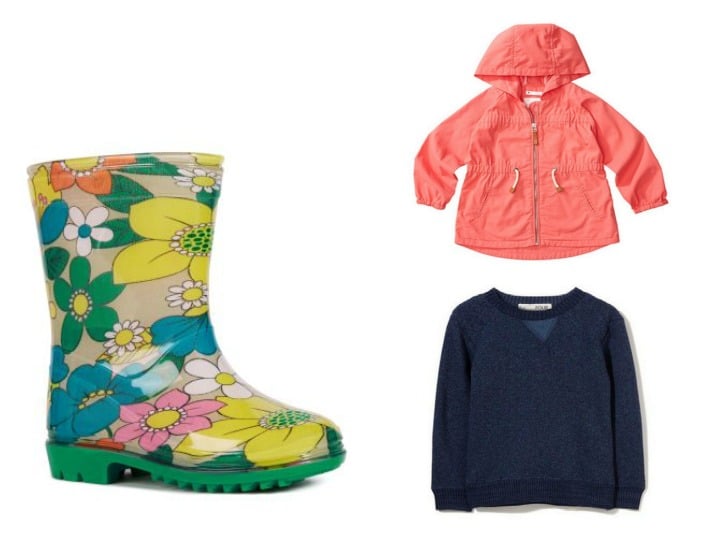 Nothing on this list is over $39.95. Which means, more money to spend on yourself…
It's cold. And it's (often) raining. And I've forgotten what my kids wear when it's not T-shirts and shorts weather. Which is why, after a wardrobe clear-out this weekend, I realised that I needed to actually go shopping for the kids. You know, from the couch. Click along with me on this festival of new-season kids' clothes. And not a Dora in sight.
1. Girls' drop waist heart print dress from Target.
My daughter loves dresses. I hate frou-frou. So whenever I find a pretty-print dress that we BOTH think is gorgeous, I'm buying it. Super-cute with tights and pink gumboots.
RRP $20.00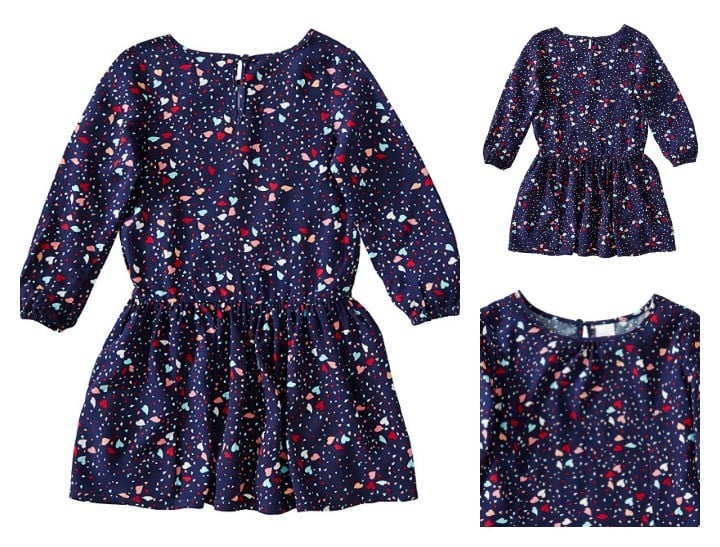 2. Denim dip-dye dress from Next.
See above. This is a dress that I would wear myself if I could find one in my size, which, again, means my daughter would probably hate it. Except that, it has pockets. And dresses with pockets are brilliant for little girls who love STUFF. And check out the dip-dye. You can wash this.
RRP $21.00 – $23.00.