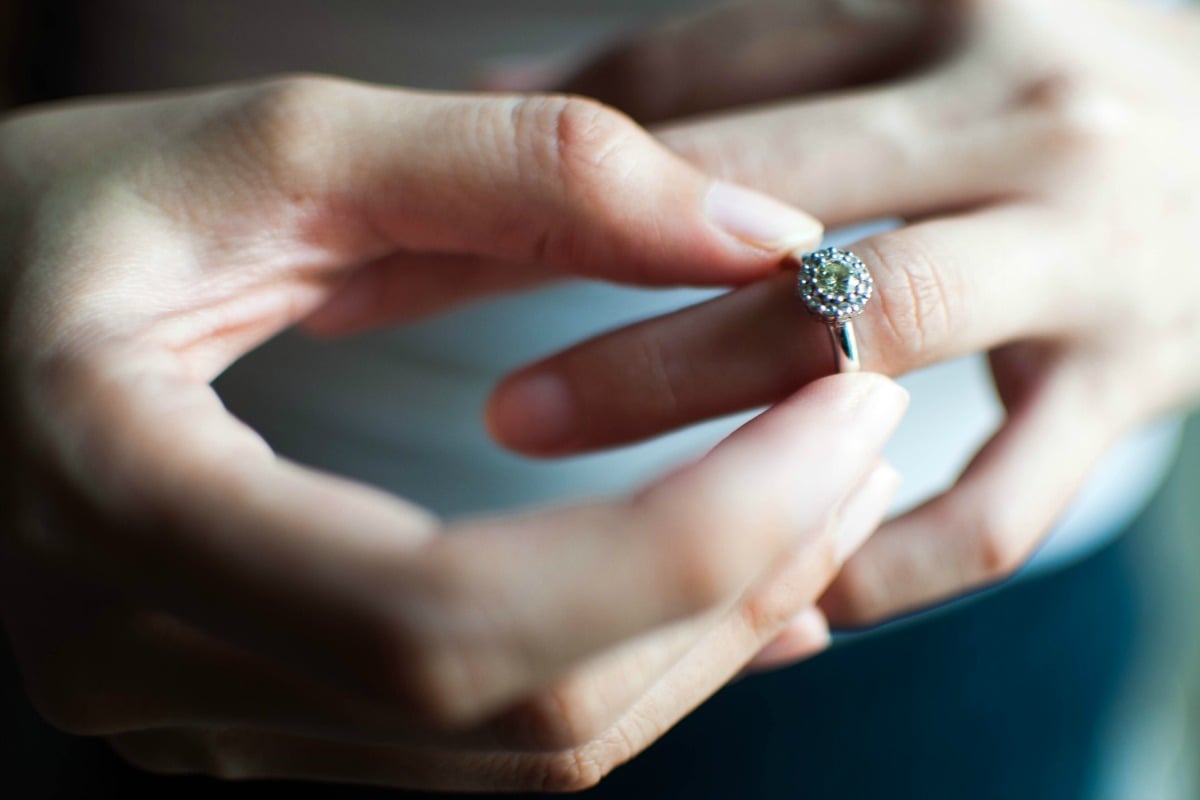 For some women, they've dreamed about their wedding day since they were a little girl – planning out every single detail from the proposal to the big day.
But one woman has been labelled "too materialistic" after she vented her disappointment that her partner couldn't afford her dream engagement ring and that she was even considering postponing the wedding until he could.
Taking to UK site Mumsnet, the woman using the handle Blueflower 22, asked for advice as she's in the "scenario where [my partner] can't afford to get me an engagement ring that I actually like".
Watch: This man hid an engagement ring inside a necklace he gave his girlfriend.
Explaining that her partner plans to save up for three months for a £1,000 (AUD $1,820) engagement ring, she went on: "Anything in his price range isn't that nice, I don't really want to say I don't like anything because I don't want to hurt his feelings."
However, the woman's concerned that although she doesn't want a ring that she's "not keen on", she also does not want to "delay the wedding even more because it's already going to take him three months to save up for a ring in his price range".
Commenters were quick to point out that a budget of £1,000 wasn't exactly small, with many wondering: "Is it all about the ring or getting married to the love of your life?"
"If you're delaying marriage because you're fussing about the ring, I would say you subconsciously don't want to get married at all, you just want a diamond ring to show off," another pondered.
One simply replied: "Greedy".
Others wondered if the engagement ring was so important to her, why she didn't just contribute to some of the costs herself.
"What a weird post. Having an engagement ring isn't a legal requirement to get married so is no issue in delaying the wedding," someone replied.
"Why can't you contribute? I couldn't let my partner struggle to pay out for a ring. Three months to save up?!" another said.
One commenter just wasn't having a bar of the woman's reasons, bluntly telling her: "I hope he leaves you for someone decent."
Ouch.
However, there were a few women who understood where the woman was coming from – although they were a minority.
"I get it. For many women, the engagement ring is the one piece of 'real' jewellery that they will own. You want something that you will love and be happy to wear forever," someone said.