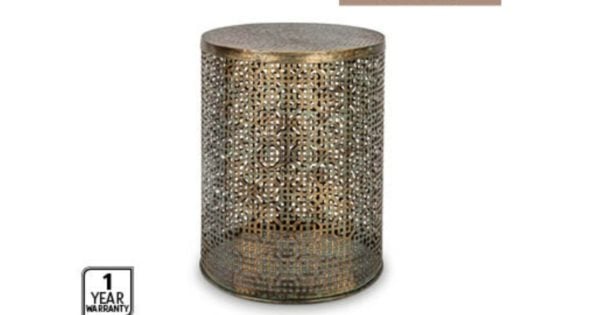 Want to read this later? Pin it here.
Buying things to go in a house can be ridiculously expensive. I discovered this fun fact when I moved home last year only to realise that the couch, side tables and lamps of my dreams cost almost as much as the house deposit* (*slight exaggeration).
Which is where retailers like Kmart and Target come in. They've been owning the cheap and cheerful home realm for years now, but hot on their heels is Aldi. That place really does sell everything. 
These are the nine bargains that'd look lovely in any home.
 1. Iron Copper Side Table, $39.99.
This would make the perfect alternative to your regular ol' bedside table. It's screaming out for a couple of books, a lamp, and let's be real – some old tissues and a glass of water that's been there for days.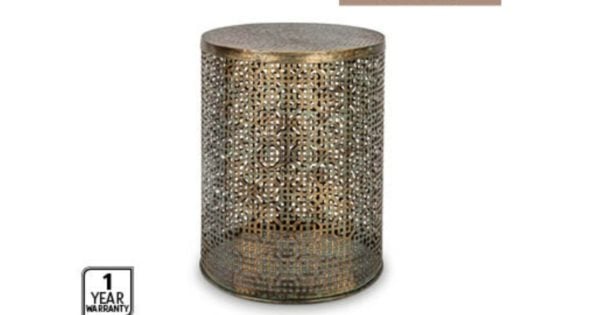 Image: Aldi.
2. Balmain table lamp including bulb, $29.99.
Speaking of lamps, this is a beauty. I love the metal, structured base. Plus, lamps scattered around the place make you feel tres grown up, even if you had baked beans for dinner.