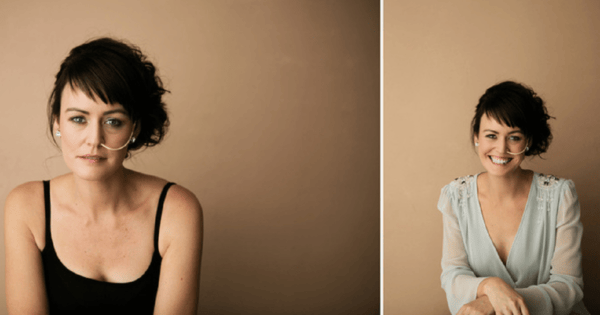 Four years ago I was a young outgoing person, making my way up the corporate ladder as a business manager. Life was amazing! Our plans were to buy a house and one day have a family.
That was before I was dealing with a debilitating incurable condition called Gastroparesis.
This disease means that my digestion tract is paralysed for no reason. I can no longer process food from my esophagus to my bowel. I can no longer eat the foods I once loved and I can no longer drink my favourite drinks.
I am 34 and I can only eat via a tube that is attached to my face 24 hours a day, seven days a week, 365 days a year. For the rest of my life, I will be kept alive by a nasogastric tube.
Prior to being diagnosed, I was seeing doctor after doctor after doctor, surgeons, specialists, trying to find out what was wrong. I lost count around doctor number 20.
They all told me to go home, not worry, try to relax and that all my symptoms would go away. Symptoms of chronic vomiting, nausea, severe abdominal pain, rapid heart rate, dizziness, major headaches, depression and severe weight loss. I couldn't "just relax" and it did not "just go away". I was worried, and being told "not to worry" was unacceptable.
So many Australians live with chronic illness and chronic pain. Article continues after this video.
I did my research every day, trying to find a possible solution. I requested test after test. When I found a possible condition, I asked my specialist to run the specific test. Within two weeks it was found my intestines and stomach were strangling my heart and had split my diaphragm. I required an urgent five hour surgery. If left undiagnosed it would have starved my stomach and intestines of blood, possibly leading to losing vital organs or losing my life.
In 2015, I underwent an additional two operations, due to complications with this previous surgery. It was at this time, more than ever, that I felt the blow of Gastroparesis. The digestive tract is controlled by the vagus nerve, and my vagus nerve was severely damaged. It is no longer viable at all.