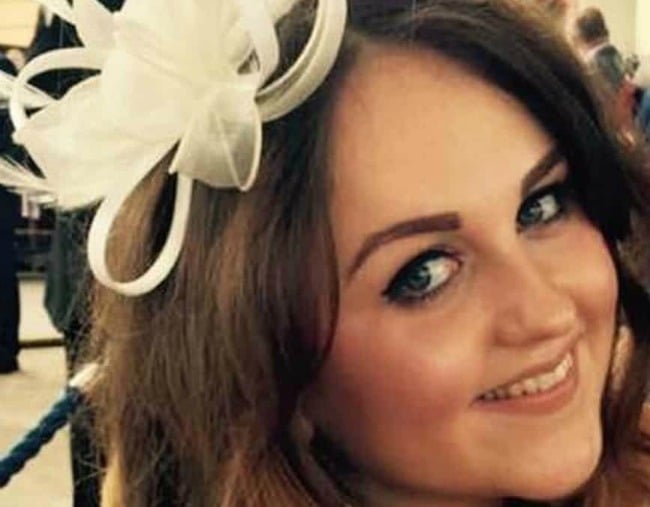 It was the first date that ended in death for a young woman.
And now, the man who took her out on a dangerous speedboat ride on that night has gone into hiding.
Charlotte Brown and Jack Shepherd met through the dating website OkCupid. Brown was a 24-year-old business development consultant. Shepherd was a web designer. He owned a 1980s speedboat, which he'd bought on Gumtree to "pull women", a court was later told. He'd entertained up to 10 women on the speedboat, taking them out on London's River Thames. Police had caught him speeding more than once and lectured him about the importance of wearing life jackets.
When Shepherd and Brown organised their first date, it was December 2015, in the early days of winter. Shepherd took Brown out for dinner at an expensive restaurant, and they shared two bottles of wine. Later, he took her onto his speedboat, bringing champagne for the trip.
Phone footage taken on the night shows Brown shouting that they were going "so fast". In fact, Shepherd was driving the speedboat at more than twice the legal limit. Shepherd then handed the controls over to Brown, who had no boating experience.
The boat hit a submerged log and capsized. Both Shepherd and Brown were thrown into the cold water. Shepherd screamed for help.
"He kept saying 'Help me, help me, somebody help me,'" a nearby resident, Steven Morrissey, later said in a statement. "It was just 'Help me' – not 'us', or 'her'."
When help came, Shepherd was clinging to the boat's hull. Brown was in the water, unconscious. She was in cardiac arrest and suffering from hypothermia. She didn't survive.
"I was just trying to show off about having a speedboat like I thought it would impress her," Shepherd told police the next day.
He claimed he had "no idea" what happened on the night.
"My memory is quite hazy about the whole thing because we drank heavily."
After Brown's death, Shepherd married a childhood friend and they had a baby together. But the police were never going to let him get away with it. He was charged with manslaughter by gross negligence.
Before Shepherd's trial began earlier this month, he skipped bail. His lawyer, Stephen Vullo QC, said Shepherd didn't attend court due to "cowardice".  However, he gave telephone instructions to his legal team.
Shepherd denied the charge of manslaughter, on the basis that he had no "duty of care" towards Brown.
Ruth Bowskill from the Crown Prosecution Service told the court that Brown died because of Shepherd's "extreme recklessness".
"He did not apply basic safety measures such as giving her a life jacket or wearing one himself," she said. "He could and should have foreseen the potential dangers."
In a victim impact statement, Brown's mother Roz Wickens said she would continue to feel pain, distress, emotion and anguish "until I take my final breath".
"I want Jack Shepherd to know that when he's enjoying himself with his family, I in fact am not enjoying myself and never will," she said. "The truth is I will be visiting Charlotte's grave."
Shepherd was found guilty in his absence, and given a six-year sentence.
A manhunt is now on for him. It's believed that he may have fled to a holiday hotspot overseas. Brown's family are asking Brits on holidays to keep an eye out for him.
The Sun has put up a £10,000 reward for information that leads to his capture.
Brown's father Graham says people who know something need to "examine their consciences".
"I'm sure someone will make that call," he says. "Justice is coming, of that I'm certain."
Want to be part of something BIG? Want to help make the world a better place for women and girls? Plus go in the chance to WIN $100? Take Mamamia's survey now!