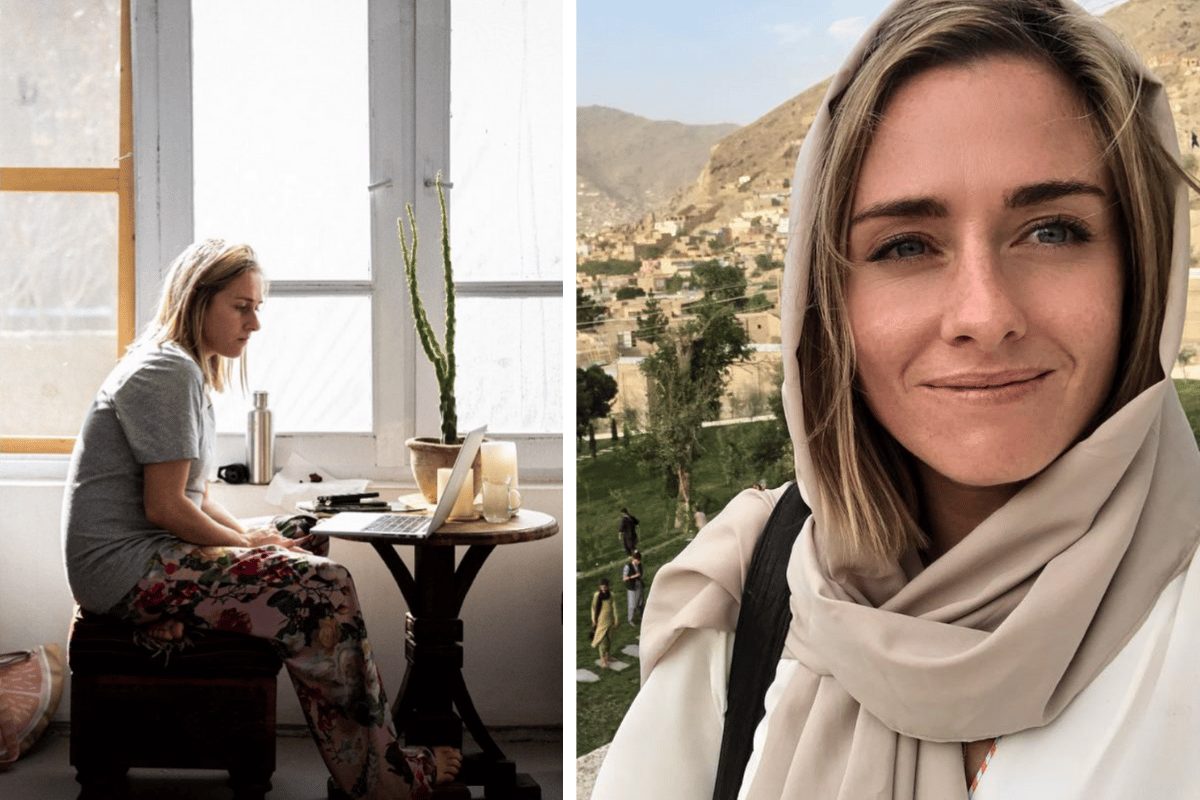 Charlotte Bellis is a New Zealander and independent journalist who up until recently was working as an Afghanistan correspondent for Al Jazeera, the first English-language news channel to be headquartered in the Middle East.
But everything has since changed now that Charlotte is pregnant. 
She is stranded in Afghanistan's capital city Kabul, with New Zealand's Government preventing her from returning to her home country. 
Here's everything we know about the situation. 
Watch: Afghanistan's Minister of Education Rangina Hamidi. Post continues below.
At 25 weeks pregnant, Charlotte wrote a column for The New Zealand Herald this week, detailing the fear she has with her current predicament. 
Late last year, the Taliban held their inaugural press conference, addressing both the citizens in Afghanistan and the world watching on.
Charlotte was one journalist in attendance at the conference, asking the militant group: "What will you do to protect the rights of women and girls?"
A week after that press conference, Charlotte conceived a little girl.
"For years I had been told by doctors I would never have children. I threw myself into my career and made peace with it. Now during the fall of Kabul, a miracle," Charlotte wrote. 
And then a wave of concern came over Charlotte. 
"I was deployed to Afghanistan by Al Jazeera from my base in Doha, Qatar. When I returned to Doha in September, I realised that I was a few days late. It is illegal to be pregnant and unmarried in Qatar."