"My dad was a big guy, tall, skinny legs, big belly," Charlize Theron told Diane Sawyer in 2004.
"[He] could be very serious but loved to laugh as well, and enjoyed life. He also had a disease. He was an alcoholic."
In an industry where press junkets are common, and your private life fodder for public consumption, Charlize Theron is suitably careful about the things she says about her family and in particular, her father.
"It's not just about me," she told Sawyer in that same interview. "If it was just about me, I think I could talk about it."
On the night of June 21, 1991, Theron was 15 and had just returned home from boarding school. Her parents, she once said, had a troubled marriage, though divorce wasn't a done thing in South Africa at the time.
On that night her father, alongside his brother, returned home after a long night of drinking. Before they arrived, her aunt had called her mother to warn her of their arrival.
"Nature gives you instinct. And I knew something bad was going to happen," Theron said in 2004.
Charles arrived home with a gun in his hand, and he began shooting without rhyme nor reason. First he shot the gate, then through the kitchen door. Eventually, he made his way to Theron's bedroom door.
"Tonight I'm going to kill you both with the shotgun," he said, according to her mother's testimony.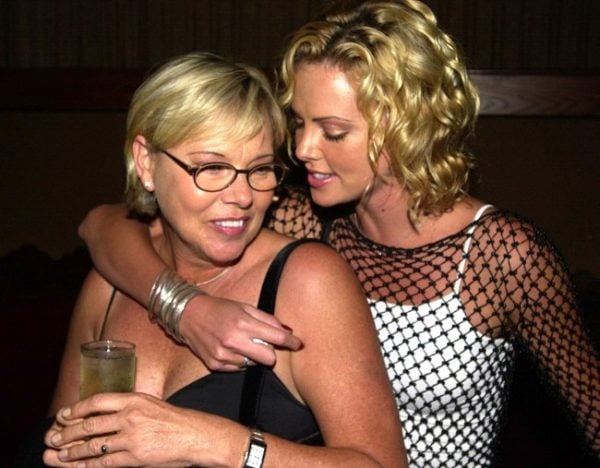 He fired through her bedroom door.
Her mother, Gerda, then grabbed her own handgun and shot the two men, killing her husband and wounding his brother.
"I know what happened," she said to Sawyer. "And I know that if my daughter was in the same situation, I would do the same thing."
In 1998, as Theron's career was climbing and her name gaining traction, police reports emerged detailing how her mother shot and killed her husband. Prior to the story being made public, Theron had a story she told. It was one of how her father died in a car accident.
In an interview with Howard Stern last year - one of the few times she has opted to comment on that night in 1991 - she explains:
"I just pretended like it didn't happen. I didn't tell anybody — I didn't want to tell anybody. Whenever anybody asked me, I said my dad died in a car accident. Who wants to tell that story? Nobody wants to tell that story.