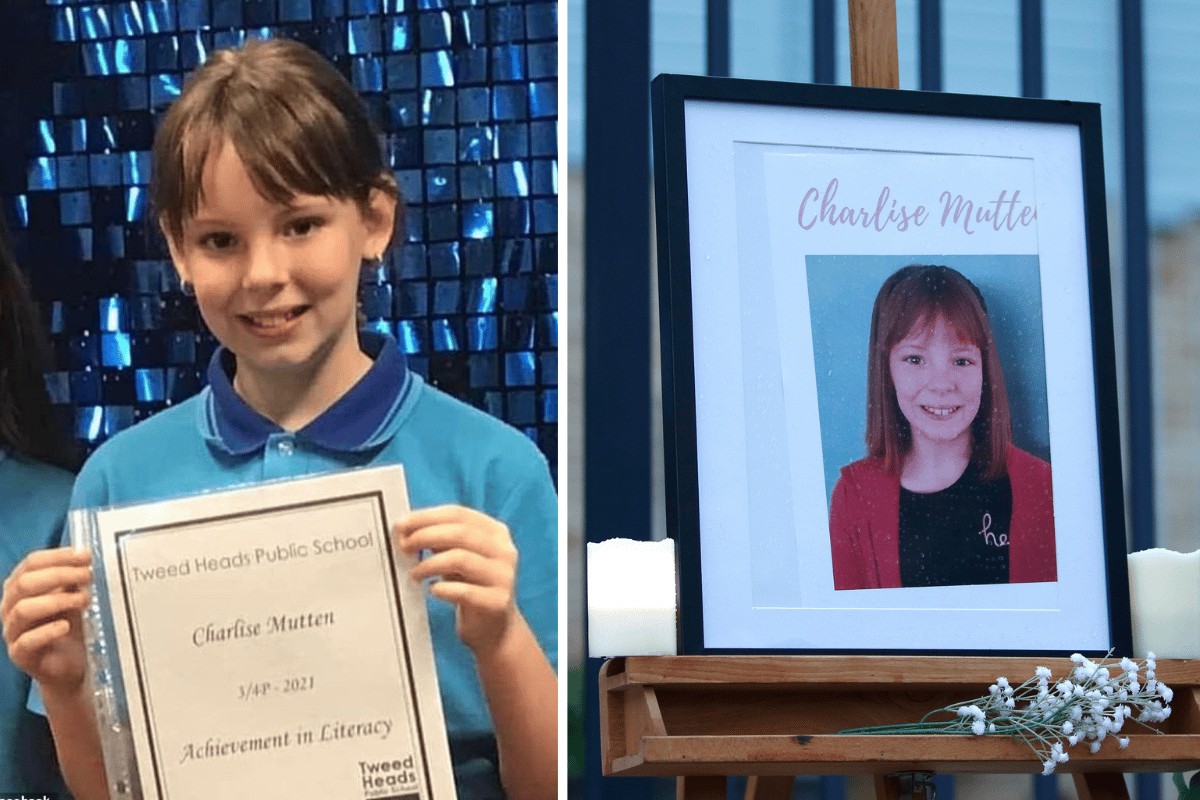 This post deals with violence against children, and could be triggering for some readers.
The murder of Charlise Mutten has captured the attention of the whole country.
The nine-year-old, who we now have permission to name and identify, was presumed missing in mid-January, only for police to then discover she had been allegedly murdered by her mother's fiancé.
Here's everything we know about the case, including the investigation's progress, Charlise's cause of death and the enquiries surrounding Charlise's mother. 
Watch: Tributes flow for Charlise Mutten. Post continues below.
Video via: 10 News First.
What we know about the Charlise Mutten case.
Charlise lived in Queensland in the Coolangatta region with her grandmother.
The nine-year-old girl was on holiday in the Blue Mountains area, spending time with her mother, Kallista Mutten, and her fiancé Justin Stein.
They were staying at the Wildenstein Private Gardens in Mount Wilson, a lavish wedding venue which is owned by Stein's family. 
Police were told Charlise was last seen on Thursday, January 13, on the veranda of the Mount Wilson property. She was however not reported missing until 8.20am Friday, January 14.
Investigators have since discovered Charlise was killed between 7pm on Tuesday, January 11, and 10am on Wednesday, according to court documents.
A large-scale coordinated search operation began in the Blue Mountains area, consisting of over a hundred police and emergency personnel such as dog units, police helicopters and the SES searching dense bushland for the little girl. 
NSW Police also used geo-targeting messaging, asking locals if they had seen the young girl or any suspicious activity nearby.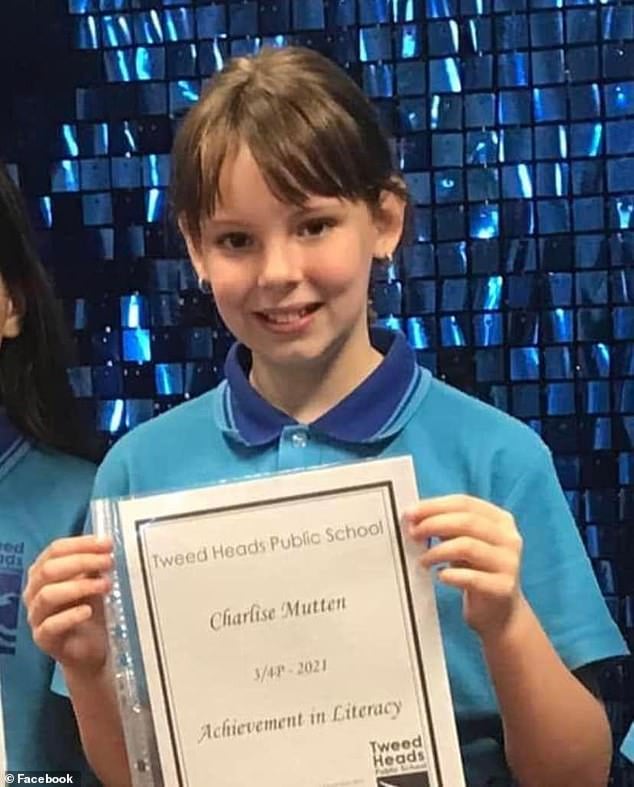 Image: Supplied by Tweed Heads Public School.