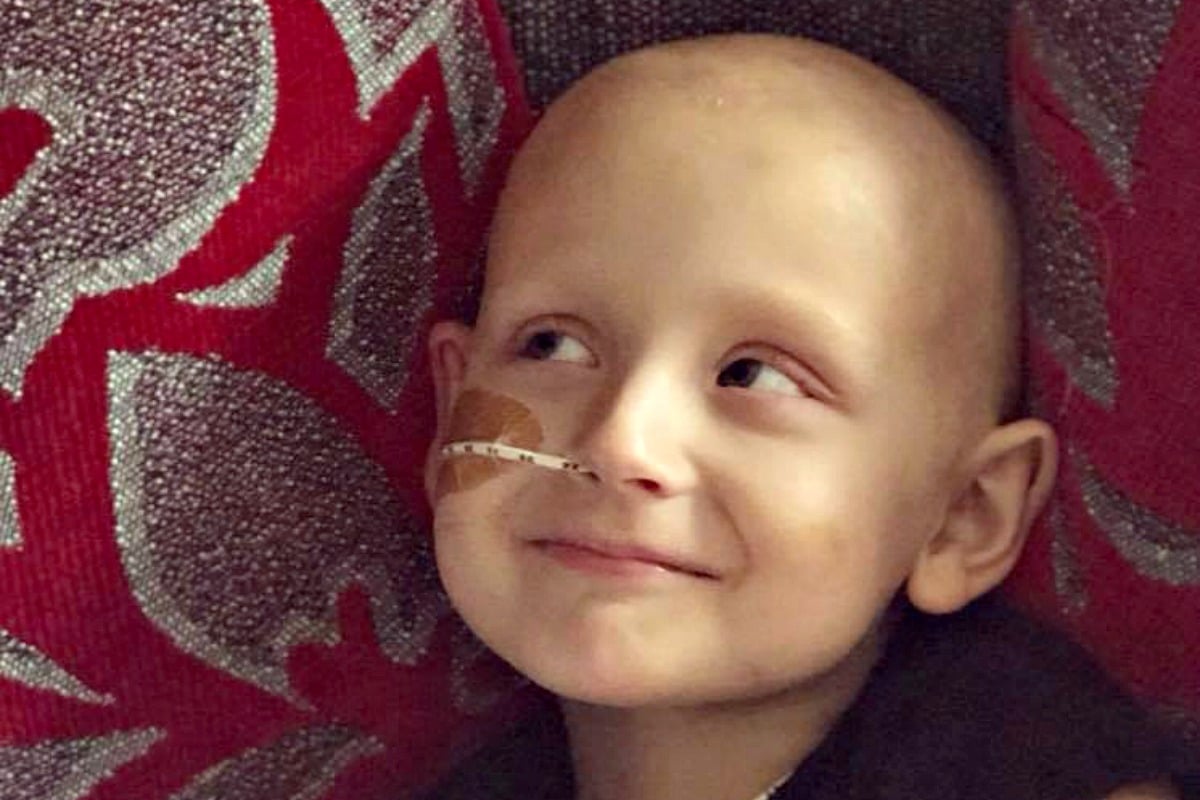 Tens of thousands of people followed Charlie Proctor's plight on Facebook. Every few days, sometimes more, the five-year-old British boy's mother, Amber Schofield, would offer them glimpses into their world; the hospital visits, the medications, the tiny moments of hope.
Then on Saturday, came the update everyone dreaded.
After two years struggling against a rare liver cancer, Charlie had taken his last breath.
"He fell asleep peacefully cuddled in my arms with daddy's arms wrapped around us," Amber wrote on the Charlie's Chapter page. "Our hearts are aching. The world has lost an incredible little boy.
"Charlie, you gave me chance to be a mum. You have been, not only our biggest inspiration but you have been an inspiration to thousands of people all over the world. You showed me what love really means Charlie. Now it's time to fly, I am so, so proud of you. You fought this so hard."
Just hours earlier, Amber had warned that the end was near, and shared one last photo of what hepatoblastoma had done to her little boy. Once a "chunky", cuddly child, Charlie had been left thin and fragile, with sunken cheeks, bulging eyes, yellowed skin.
"He's sad, he's tired, he's fed up and depressed," Amber wrote. "'I don't know what to do anymore' are his main words… Today, he's been very agitated, wanting to lay down, sit up, lay in bed, then on the beanbag, then on the sofa, then back upstairs and so on.
"Charlie, at one point, turned to me and said in the most quiet, panting voice, 'Mummy, I'm so sorry for this.' He was sorry because he wanted to move again and he felt he had to apologise for that? So now I know he also feels like he's some what 'in the way'. My heart broke! No child should feel the emotions Charlie is feeling. No child! No parent should watch their child slowly go."