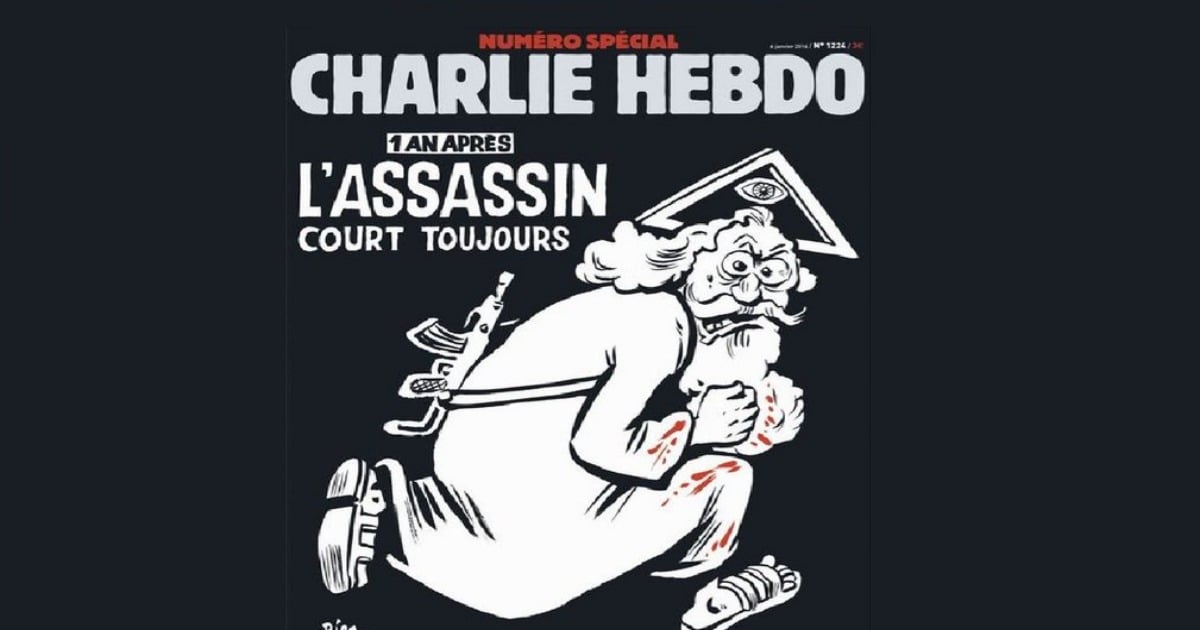 "The assassin is still out there."
One year after the terrorist attack in Paris on the offices of Charlie Hedbo and subsequent related attacks the satirical magazine has revealed the cover of a special edition.
The satirical magazine lost 12 people when terrorists Saïd and Chérif Kouachi stormed the offices on January 7th 2015. Five more people died in related attacks in France in the following days on a kosher supermarket and at a warehouse.
A year on a striking magazine cover marks the occasion. The cover depicts a bearded God-like man with a Kalashnikov slung across his back. The image is black and white all except for splatters of bright red blood on the hem and the cuff of the man's robes.
"One year after: The assassin is still out there," the headline reads as the magazine names religion as the root of recent violence in France.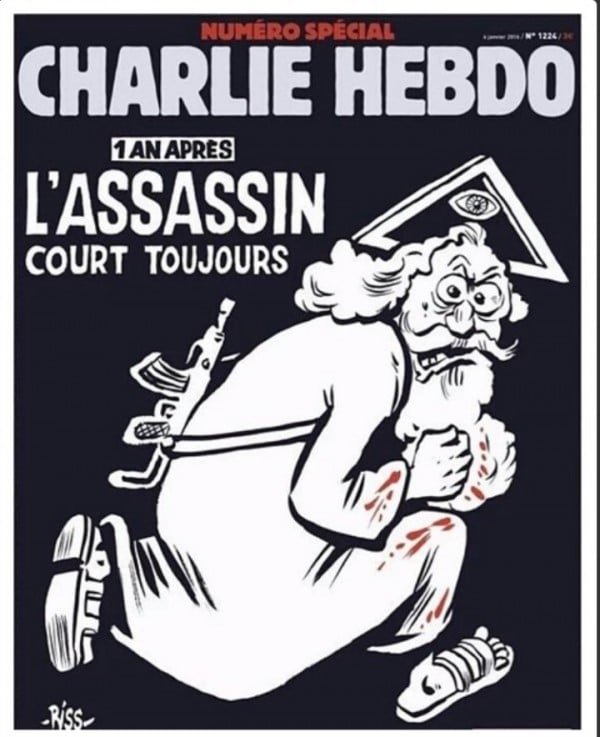 Laurent Sourisseau, the newspaper's director who also goes by the name Riss, drew the cover and wrote an editorial describing the horror he survived, denouncing "fanatics" and defending secularism.
"A believer, especially a fanatic, never forgets the affront to his faith, because it is behind and ahead of him forever… It is eternity that fell on us this Wednesday, Jan. 7. These two masked idiots will not screw up the work of our lives."