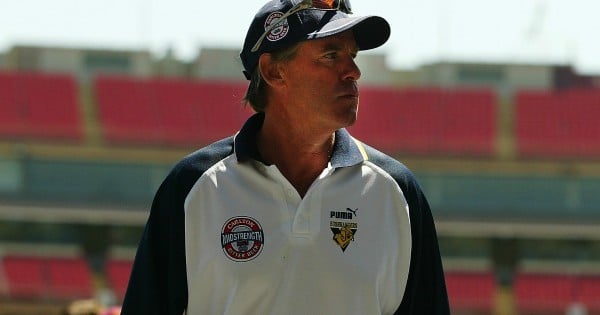 Charlie Bezzina is the real deal.
He spent a large part of his 30 years in the police force as a lead investigator on some of Australia's most high profile murder cases.
Like the case of serial killer Peter Dupas, who killed at least three women in the 1980s and 1990s.
Or the "Frankston killer" Paul Denyer, who murdered three young women in the Melbourne suburb in 1993.
He was involved in the conviction of Matthew Wales, the "mild-mannered" man responsible for the "society murders", killing his mother and step father in 2002.
And, of course in the investigations into the infamous gang-land wars that inspired the hit TV show, Underbelly.
This week, he talks to Meshel Laurie about despite the headlines, some of the most heartbreaking cases he worked on were the ones that didn't make the news.
Listen as Meshel Laurie recounts to Bezzina how she met one of Peter Dupas' victims weeks before she died: 
His toughest cases were the ones he couldn't explain…
"The random ones are the hardest ones…they're all tough, because you're dealing with people's lives, and the impacts that has. It's really the defenceless ones that strikes a chord, the babies, the elderly…" he says.
Life in the homicide squad wasn't like Law and Order.
Because not every case was going to be solved.
While Charlie explains that he did have a good "clearance rate" of 90 per cent, there were some cases, that to this day, have remained unsolved.
Charlie spoke of his time failing to identify the pedophile the media labelled Mr Cruel, or to locate the remains of Sarah MacDiarmid, a woman who disappeared into thin air after catching a late night train home, leaving nothing but a bloody hand print left on the door handle of her car….
He also spoke of the frustration he felt when the Victorian Supreme Court jury acquitted the man charged with killing former test cricketer David Hookes, who died after being hit with a single punch outside a night club.
"Goodness me, when I did David Hookes, I couldn't have got the evidence any better, but what happens in that jury room, who knows. That's the hardest thing. It is a complex system of justice," Charlie explains.