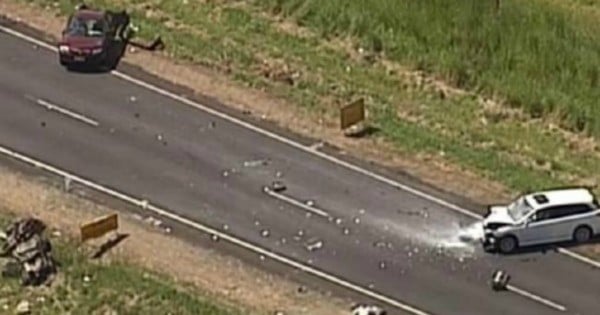 A babysitter who was behind the wheel for a horrific smash the that saw her four-year-old passenger die has been charged with dangerous driving occasioning death.
Courteney Matthews, 18, was driving with three young girls in the car when they collided with another car on the Bruxner Highway in the small New South Wales town of Casino.
Matthews had  four-year-old Elle Underhill and her two-year-old sister Elaina in the backseat and a seven-year-old in the front seat.
Matthews' red Mazda 323 was ripped apart in its collision with a Subaru Liberty.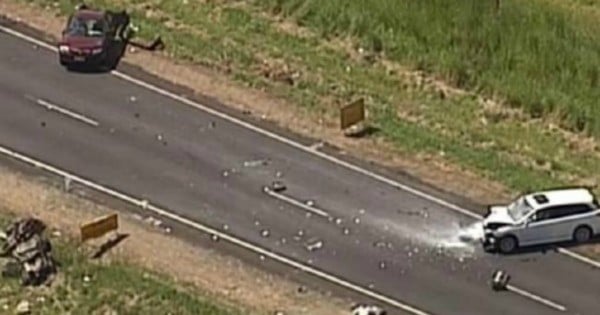 The 18-year-old escaped with minor injuries but Elle was killed and Elaina was flown to Lady Cilento Children's Hospital, in Brisbane, with serious injuries.
The unnamed seven-year-old was treated in hospital for shock and the 81-year-old driver of the other car was hospitalised with an injured sternum.
The tragedy of the story only grew as the local policeman called to the scene was also the father of the two youngest girls.