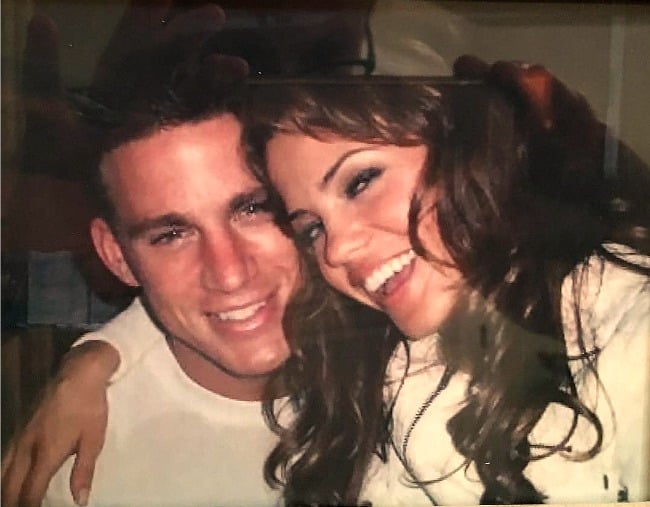 Every so often we find ourselves unhealthily attached to a celebrity couple. And when that celebrity couple selfishly decides to split up, we feel like our hearts have been broken too.
First there was Brad and Jen, then there was Anna Faris and Chris Pratt.
And now there is Channing and Jenna Dewan-Tatum. Let me tell you, the pain is real.
Look, we get it. Love doesn't always last. We respect the fact that they've "lovingly chosen to separate as a couple".
But we're not quite ready to let go just yet. We want to celebrate their love for the beautiful thing it was.
So get yourself a family-sized tub of Ben and Jerry's and grab a spoon. You will need some tissues. Let's take a walk down memory lane.
1. Step Up – aka where their love story began.
It was on the set of this movie that Channing and Jenna first met 12 years ago. Their chemistry was palpable. And don't pretend you haven't tried to copy the final dance at least once.
2. They're messy, but they're messy together.
When Channing and Jenna appeared on the The Ellen Show, we discovered – through photos of their shared bathroom – that Jenna is adorably messy and Channing is so fine with it. His toiletries are relegated to a solitary corner and he doesn't mind one bit because, so in love.
"I'm pretty sure Channing's the only man I could be married to, much less live with, because he lives with this," Jenna explained.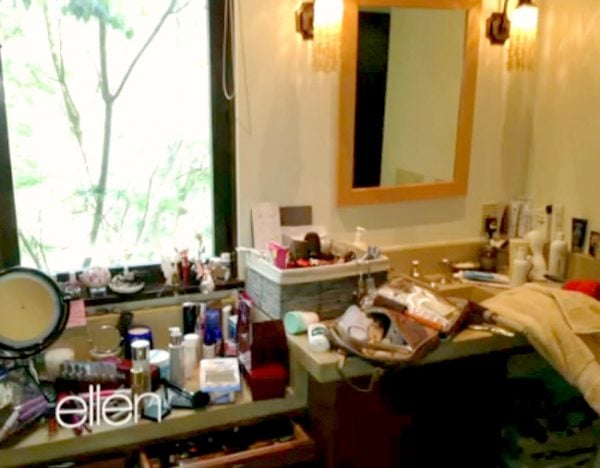 And Channing also has flaws.
"He's a mess too, because Chan gets home and he strips off all his clothes... but he leaves it by the front door.
"This is not a bad thing I know, but then at the end of the night I'm always picking up his clothes," she said.
Yeah, Jenna. We'd hate that too. Naked Channing. *SHUDDERS*
Watch Jenna talk about her relationship with Channing with Ellen:
3. The Lip Sync Battle.
Oh God. The Lip Sync Battle.
There is no way we could ever forget the Magic-Mike inspired lap dance Jenna gave her husband on show.
Not even Channing could keep his cool.
Relive those memories and watch the scene here:
Channing then casually channelled Beyoncé, performing Who Run the World? (Girl) while donning a blonde wig before being joined by ACTUAL QUEEN BEY on stage. Much, much happier times.
4. The gushing birthday dedication.
While fans first suspected potential problems after both Channing and Jenna stopped posting photos of each other on social media, let's choose to be optimists right now and look back at the good times.
Good times like this touching birthday dedication:
And this anniversary post:
5. The great photos they took together
When they DID take photos together, they nailed it. For example, Channing and Jenna with all the puppies:
Channing and Jenna after a painting session with a "little tyrant fairy artist," formally known as their daughter...
Can you have a good divorce? The hosts of Just Between Us discuss. Post continues after audio.
6. The times they nailed fancy dress.
Exhibit A: Jenna and Channing as The Cat in the Hat...
Exhibit B: Their Where the Wild Things Are throwback photo from many years ago.
7. The separation letter.
Ok, it's sad. But it's also beautiful.
As they said, there aren't any "secrets nor salacious events," just two best-friends getting some space.
Now for the sake of love itself, can someone please check up on Chrissy Teigen and John Legend.
PLEASE
Do you too have the feels? Did you gasp when you found out they had seperated? Group therapy is now open in the comments, this is a safe space.