This is it, guys. We have officially reached peak reality TV.
The genre MTV pioneered, with hits like, MTV Cribs and The O.C. spin-off, Laguna Beach, grew into something much bigger than itself when E! launched Keeping Up With The Kardashians. 
After this, absolutely nothing was off-bounds, even Australia jumped on the band wagon. From Master Chef and My Kitchen Rules to The Bachelor, we thought we reached our peak with Seven Year Switch. But no.
The first episode of Kiss Bang Love premiers tonight and it has already stirred up some unwanted controversy.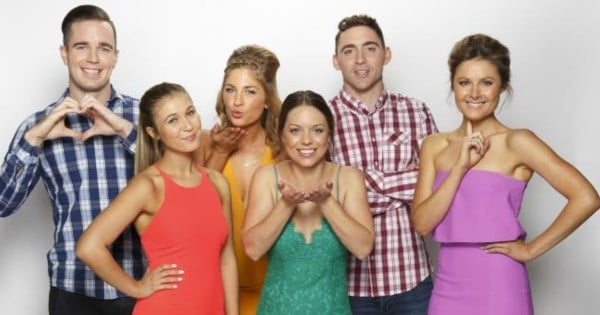 The series begins on Channel 7 at 8:45pm and the premise goes a little like this: the primary contestant will be blindfolded and proceed to kiss 12 other blindfolded strangers. From there, they will chose five they want to kiss again and so on.
And fans aren't happy.
One Facebook user posted to Kiss Bang Love's official page writing,
Another said, "The worst show on TV, for f*cks sake, get a life you people."
Not ones to miss out on some online bashing, Twitter users also jumped in on the abuse.
Hot take: 'Kiss Bang Love' is AWFUL.

— Matthew (@mattworboys) May 23, 2016