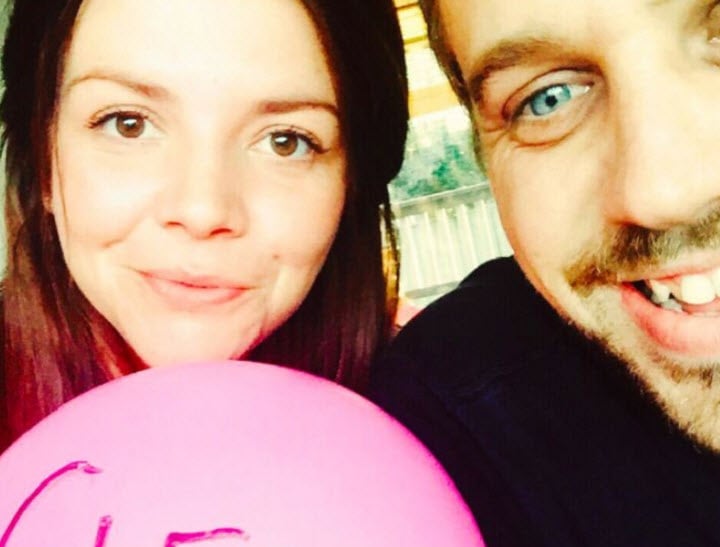 "Congratulations, you're pregnant." Those words are exciting and such a relief to hear when you have been trying for quite a while.
But then the name game starts.
Some people have names chosen from when they were little or have family names in mind. I, however, had every single phone app, 10,000 baby name books and had even bookmarked Nameberry.com on Google.
Choosing a name for my unborn daughter became an obsession. I knew the name I wanted pretty quickly and, of course, my husband and I announced it when did our gender reveal.
That wasn't always the plan. We weren't going to announce it initially.
WATCH Mel and her husband Nolan announcing their baby's name. Post continues after video…
I had to sell her name I had in mind to my husband. He agreed he liked the name and that's when it was officially set. He didn't really agree to announce it but I insisted.
For many months now my unborn daughter has been called Cleo. 'Our little baby girl Cleo'. I loved the name. I would refer to her as Cleo. I would correct people when they called her 'the baby' and say, "You mean Cleo."
But a few weeks ago I just didn't feel like the name 'fit' properly anymore. I just didn't feel the same emotions I used to feel when I said the name.
I started throwing hints to my husband, started suggesting alternatives. "Isn't this a nice name," I would say. He just shrugged it off.
One evening we were discussing middle name options. His best was 'Patra' and mine was 'Blu', but Cleo Patra and Cleo Blu both sound like pregnancy tests. Not happening.