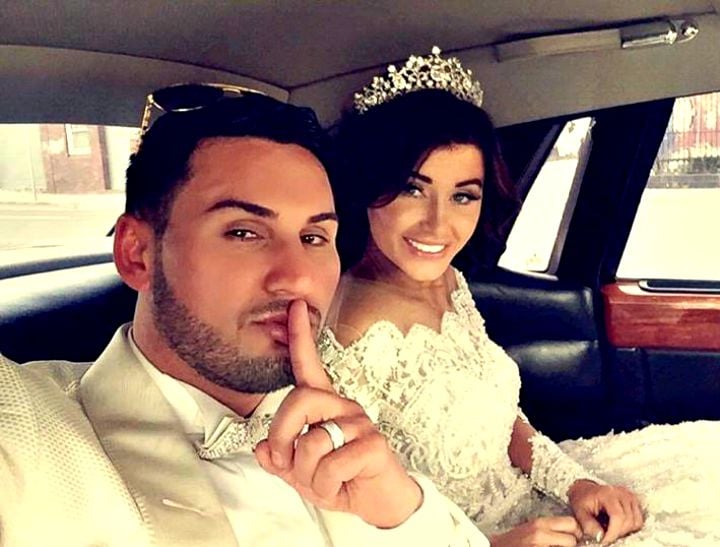 Big transformation? Big red flag.
A few years ago, the woman now known as Aysha Mehajer was April Amelia Learmonth, a quiet beautician from the South Coast with strawberry blonde hair and freckles.
But when she married Auburn deputy mayor Salim Mehajer last weekend, that identity was long gone. April had become flashy, traffic-stopping turbobride Aysha, complete with fake tan, long black hair, a 22kg dress and a cavalcade of luxury cars.
By then, she'd long swapped the South Coast for Western Sydney. She'd also ditched her old name and her old appearance. And according to a news.com.au report, she is thought to have converted to Islam years ago.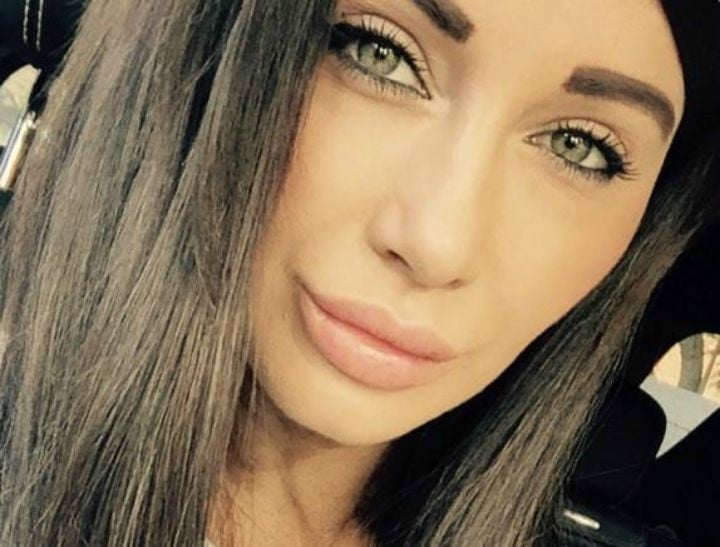 Now, of course there is absolutely nothing wrong or unusual about a young woman experimenting with her looks. Nor is there anything wrong or unusual about changing or abandoning your own religion so you can marry the love of your life (hey, my own grandparents did it). And it's not wrong or unusual to move around, discover new interests, and change and grow when you're a young adult.
But surely I'm not the only one who sees such an extreme transformation as a pretty big red flag?
Because from the outside looking in, it appears as if Aysha is either one of two things: a seriously insecure young woman struggling to find her own identity, or someone who believes she needs to become a whole new person in order to hold onto a relationship.
Neither option is healthy. Sadly though, it's not uncommon. At all.
Check out Aysha and Salim's epic wedding video. Post continues after video:
Over the years, I've known lots of women who have seemed to assume new identities based on whoever they happened to be dating at the time.
There was the Grade A student who became a lazy stoner to suit her boyfriend's interests.
There was the girl who suddenly discovered evangelical Christianity because that's what some dude she digged was into.
There was a woman who dressed and groomed herself to reflect the cultural background of each and every boyfriend.
And then there were the countless other less extreme but still worrying examples of acquaintances adopting completely new styles and hobbies purely in an effort to be the "cool girl" they imagined their new boyfriends required them to be.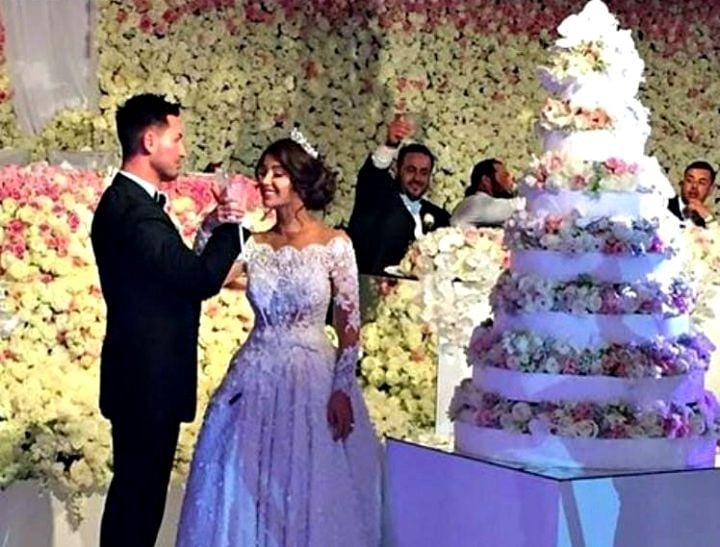 Well, surprise, surprise – none of those relationships ended well. Why? Who knows, really – but dating someone who is pretending to be someone they most definitely are not probably helped.
Because here's the thing: there's a clear difference between healthy compromise and discovering new things with your partner, and losing your entire identity in a misguided effort to please someone else.
It's normal to be introduced to new things by your partner – in my case, I've taught my fiancé to appreciate foods he never used to like while he's taught me to enjoy new activities like scuba diving and indoor rock climbing.
It's also normal and inescapable to make compromises when you are in a committed  relationship – whether it's a simple compromise over dinner plans or major life decisions like where to live, or whether to get married or have kids.
Those things happen in functional adult relationships. What DOESN'T happen in healthy relationships is one half of the couple completely abandoning their old identity to suit their partner – a practice known as a "fantasy bond" according to psychologist Robert Firestone.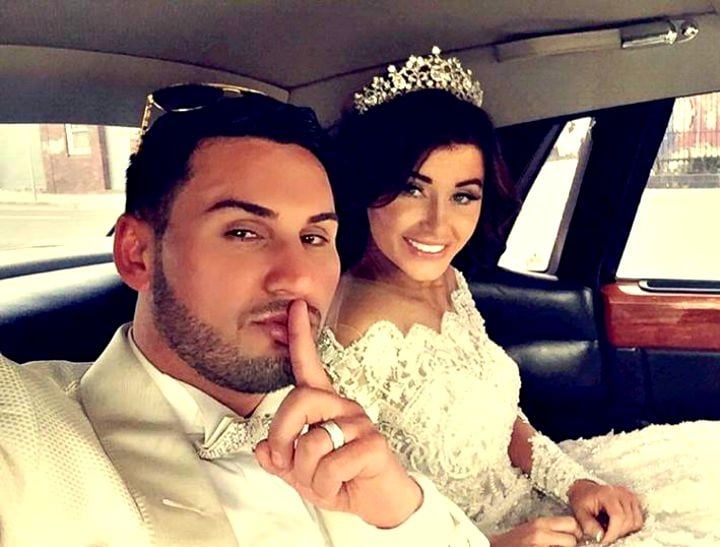 "A fantasy bond is the antithesis of a healthy personal relationship where individuals are free to express their real feelings and desires… In their destructive coupling, men and women surrender their unique points of view for an illusion of safety," he says.
"Perhaps the most significant sign that a fantasy bond has been formed is when one or both partners give up vital areas of personal interest, their unique points of view and opinions, their individuality, to become a unit, a whole. The attempt to find security in an illusion of merging with another leads to an insidious and progressive loss of identity."
Yep – it's pretty scary stuff.
I hope Aysha is happy with her choices, and that her transformation is nothing more than a young woman trying to find herself. I really do.
And I also hope that Salim loves her for more than her fake tan, hair dye and willingness to adopt a new personality to suit him.
Have you known people who have changed completely for their partner? Did it worry you?
Want more? Try these:
In defence of the massive, over-the-top wedding.
The couple whose wedding shut down Sydney have released a new video.
Here are some more highlight's from The Wedding.