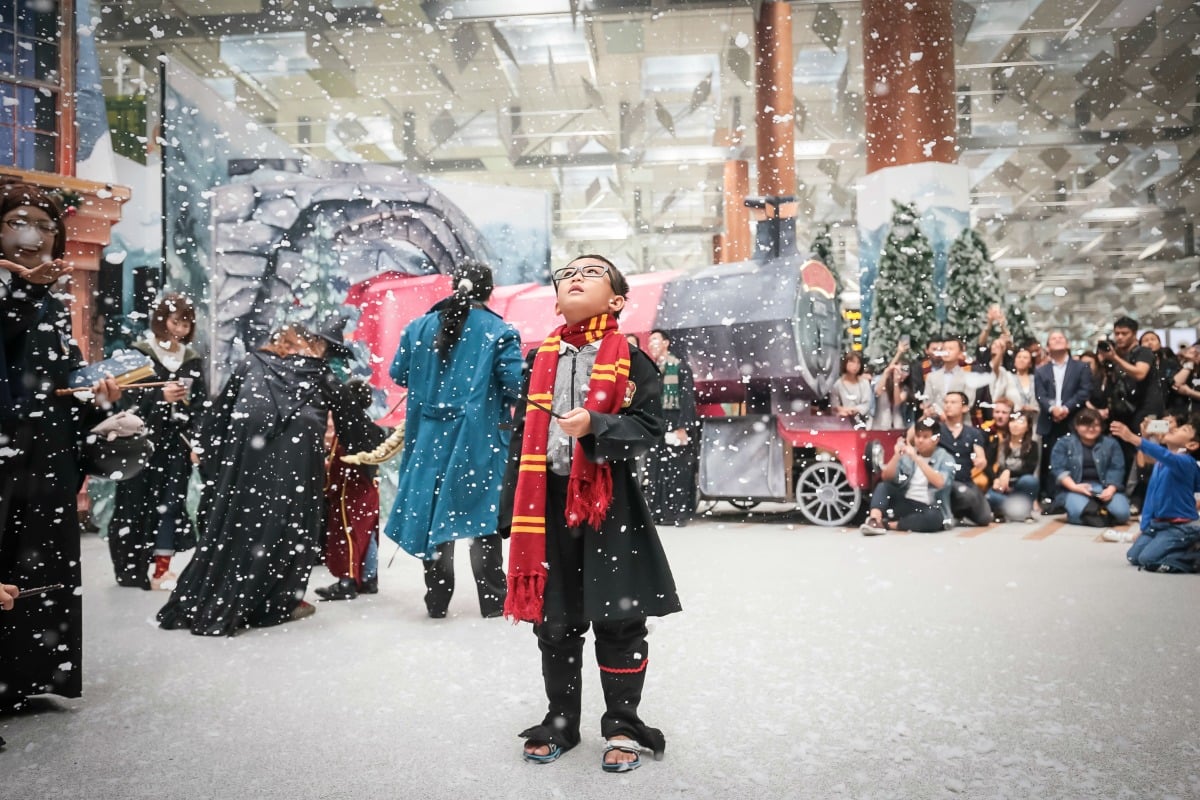 Heading overseas this Christmas? You might be in luck.
Singapore's Changi Airport has been transformed into a magical Harry Potter wonderland and we're obsessed.
Rather than decorating the airport's terminals with the usual Christmas trees and tinsel, Changi Airport has teamed up with Warner Bros to transform its various terminals into spellbinding sets from the Harry Potter and Fantastic Beasts book and film series.
Four life-sized sets have been constructed across Changi Airport's three terminals, including Hogsmeade Village, Diagon Alley, the Whomping Willow and Newt Scamander's Menagerie, which was featured in the newly released Fantastic Beasts: The Crimes of Grindelwald.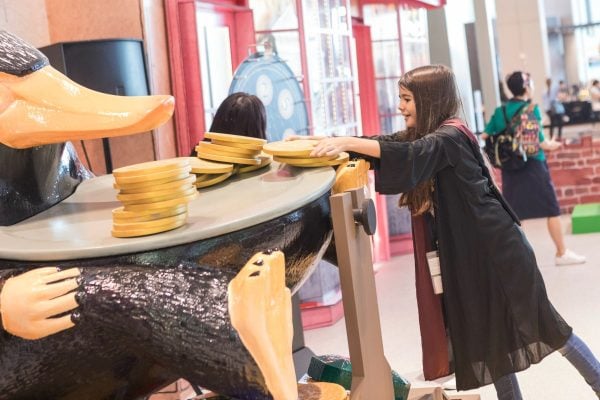 With snow capped rooftops and of course, the Hogwarts Express, Hogsmeade Village looks particularly magical.