In this long-form essay, Hilary Harper writes about the incredibly long, complicated and devastating route that brought her to that one word: Mother.
For a couple of hours early on 14 November 2010, I was legally a mother. Our son Arthur was born about an hour past twenty weeks' gestation, so he was designated a person, and entitled to a death certificate. He was very tiny, so fragile we couldn't touch him directly, and had to cradle him wrapped in layers of cloth.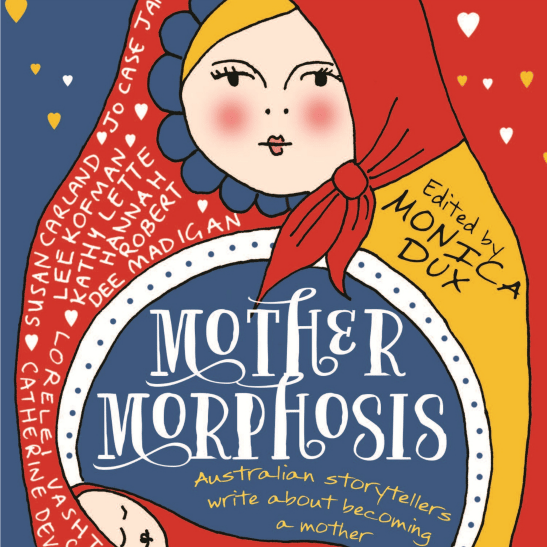 We held him until his heartbeat faded and the nurses took him away. Later they put him in a bassinet that we kept in our room for a while. My body was awash with post-birth hormones and shock; I was serene, adrift. It felt oddly normal to be in that room as a family. My mother visited, adding her quiet, comforting presence. Yet we knew we were in the lull before the backdraft of anguish, the moment we'd have to say our goodbyes, zip up his carrying capsule and hand him back to the staff. Then we'd go back to our silent house and try to avoid talking to the neighbours. It was all very familiar.
Nine months before Arthur was born came his older brother, Edwyn, who only made it to 16 weeks before my cervix failed, shedding his amniotic fluid onto the sober blue carpet at work. Because of his age, he was a 'preterm labour' rather than a stillbirth or a neonatal death; no personhood followed. Otherwise, there was no difference: the staff at the Women's took the same painstaking care to honour his existence. We held him and grieved for him; their photographer took pictures of him, washed, and dressed in the tiny clothes createdby volunteers; they arranged his cremation. As we would with Arthur later that year, we scattered Edwyn's ashes in the Yarra. Now, wherever there's running water, we can remember both our boys. Of course, crossing Princes Bridge on the way to work can be testing.
This week as part of Never Forgotten: Mamamia's Pregnancy Loss Awareness Week we're remembering the babies we've lost. Post continues below.
I'd always had a vague sense that I would eventually have kids. For many years my relationships weren't quite right, or I was too poor or single to try. A tense partnership ended when I was 30 and it wasn't until I was 35 that I was living with a partner, in the same part of Australia, and on the same page. It was quite a shock to realise it might not be my choice after all, after fearing for so long that it might happen accidentally. It seemed like the most basic of achievements. Seven years of IVF later, I couldn't help but feel I'd wasted a lot of energy on contraception.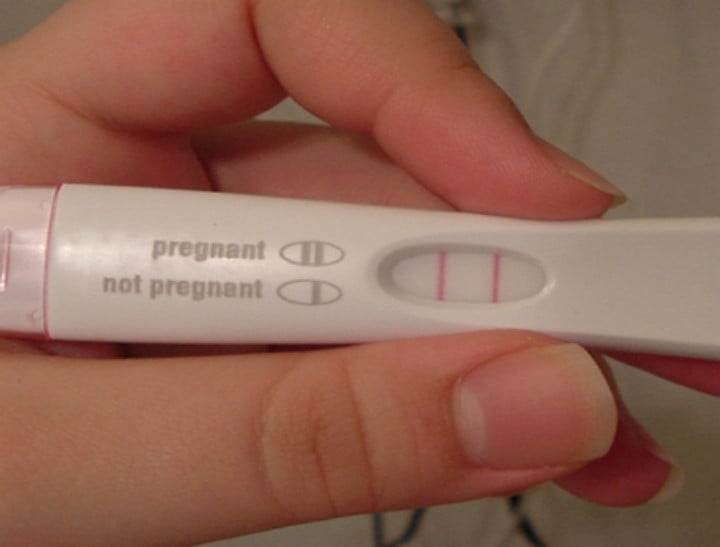 Those two deaths came four years into our IVF journey, when my belief in my capabilities as a woman had already taken a beating. Constant probing, blood tests, invasive ultrasounds, anaesthetics, and being separated from your partner at the moment of conception tend to make you question the whole 'earth mother' idea. We joked we'd tell our child, 'When a mummy and a daddy love each other very much, Mummy goes off with a doctor, and Daddy goes into a little room by himself …' and got some black humour out of the terrible medical terminology: 'hostile' vaginas, 'incompetent' cervixes. But that wore thin after a while.
There's nothing like forking over thousands of dollars every few months, too, to make you ask if you're 'naturally' fit for motherhood. We were part of an economy that made me uneasy — after all, it was only available to the privileged — but I longed too much for a child to dis-engage from it. When we'd stopped, I asked our doctor to add up all our cycles. They were missing some records, but even so it totalled something like 20 embryos transferred over seven years, some in pairs. I remember asking other women how many they'd had to do; one said gravely, 'It took us three goes.' I bit my tongue; in her journey, that constituted hard times. I knew how hard three rounds had been. How could she have known how I felt after 15-odd?
We had four other miscarriages, before and after Edwyn's and Arthur's deaths, 'ordinary' ones—they were emotionally violent moments that shook my sense of self and made us sad, but were also banal: so many women experience them every day, and carry that grief quietly through life. The miscarriages didn't erode our hope of becoming parents the way those deaths did. Those two losses were pivotal in my journey towards motherhood, however you define that state. They damaged my sense that I was physically able to be a parent, and made me question if I was worthy. I felt I'd failed my sons by being unable to keep them in my body, where they should have been safest. It became embarrassing having to repeatedly reveal this shame to my counsellor over the following years, but it refused to disappear.
Edwyn's loss was sudden and shocking—no warning, just that irrevocable gush, then the terrible diagnosis. That night we took a long, slow walk, then held each other in bed, feeling oddly grateful that we'd had that time to be together, the two-and-a-half of us, before the end. The next day the doctor gave me pills to bring on labour. I felt that giving birth was a final gift I could give our son, rather than succumbing to the lure of a general anaesthetic and waking to his absence. Giving birth made me feel more like a mother, not someone who'd merely had an operation.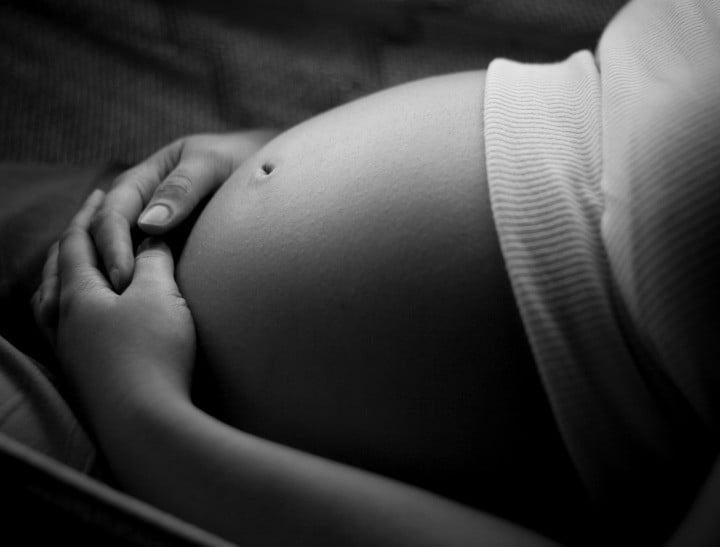 As it turned out, I went into labour long before anyone expected, and gave birth in a Disabled toilet cubicle in a shopping centre. Because the placenta didn't pass, Edwyn was still connected to me by the umbilical cord, so my husband and I sat on the floor and rested his body on a sanitary pad until the ambulance came. I know this is hard to read; it's hard to write too, now, but at the time we were just blank with shock. One of the strangest memories is of feeling grateful that we were alone together for the birth. We had that time to be with our child before the noise and the strangers intruded. While we waited for the ambulance, my husband, an incredibly strong man whose greatest gift to me is the rare glimpses he gives into his vulnerability, stood behind me to brace me upright, his hands gently resting on my shoulders.
It's very strange to be pregnant one day and empty the next. Volunteers give you a teddy bear at the hospital so you don't go home empty-handed, and knowing these strangers wanted to help ease our burden provided a rare moment of lightness in that leaden time. But I never take those bears out of the boxes that hold the boys' clothes and photos. The contrast is just too stark. For a time, I did often sit on the couch in the spare room and hold the box of Edwyn's ashes in my arms. It was hard and square but oddly comforting. When Mick found me like that, he gently said he thought it was time we scatter them. And once we had, I did feel lighter in spirit, helped by the friends who gathered with us, whose kind silences and brave constancy have been essential.
It was very different with Arthur.
When we got pregnant again, hope see-sawed with anxiety well beyond the traditional twelve-week mark. As we hadn't yet miscarried, the end of my cervix was sewn together with a small stitch. At first all seemed well, despite occasional bleeds. At one point we took a holiday near Wilson's Promontory for some much-needed time out. But late on the first night I passed a huge clot, and we had to drive into Foster and wait long hours to see if the baby was still alive. He was, but I overheard the doctor murmuring something about the cervix 'beaking', and warning bells rang. We drove back to Melbourne.
Week by week, the news got worse. I was ordered to lie on the couch all spring, while a roster of friends and family helped out. Mick juggled work with caring for me. Weekly scans showed the cervix shortening inexorably, despite the stitch, and the obstetrician looked more and more grave. At week 19 he gave us the bad news: our only hope was to have another stitch put in, higher up the birth canal. I went in that day. On the operating table they saw the placenta had breached the cervix and ruptured; amniotic fluid was leaking out. When they told me, lying there numb from the waist down, trapped in a nightmare cage of flesh, all my efforts to stay positive crumbled. The doctor hurried to say there might still be hope: the baby might make enough amniotic fluid to survive. We had to wait. I pulled it together again. One look at my face as they wheeled me back into my room, though, and Mick knew.
The next two days were a grey, blurred time. Nurses took my temperature frequently, knowing infection was likely. Someone said how well we seemed to be coping. Mick said quietly, 'We've been there before. We're not in a hurry to go back.' I remember friends visiting, expressing quiet, desperate hope, and Mick sponging my back gently while I lay, longing to sit up, but knowing that could mean the end. Finally my temperature soared, a massive infection took hold, and although Arthur's tiny heartbeat still pulsed on the ultrasound screen, there was no choice. The fluid was gone, he was as trapped in my body as I was, and they induced me. A short labour followed, with the useless gas, and then that strange floating feeling as the hormones buffered me briefly from what was to come.
Arthur's death was a long, drawn-out horror that left me hollow with exhaustion, a void quickly filled with a shame and anger that had nowhere else to go. It wasn't my baby's fault; the doctors had done all they could; and I don't believe in God. That left only me. I over- ate, drank too much, watched TV, weeping rather than engaging with the world. I couldn't be trusted in cake shops or fabric shops, though my creative urges always petered out. Everything seemed impossible. I felt I'd been reduced to this one yawning need; my dreams shrank. It was a terrible loss of the power to imagine. I avoided other people's babies, even my friends'. The years of hope and grief chipped away at my relationship with my husband—meltdowns, silences—but it also forged a unique bond between us. There were moments where one of us would look at the other and know they were struggling, and gently reach out a hand to hold.
Want more? Try: The new type of photo pregnant women are taking of themselves.
Mick has always provided a vital pragmatic contrast to my tendency to wallow, but over the next few years I could never fully convey how our sons' deaths savaged my relationship with my body. It ceased to give me any pleasure, and was only a place where death had happened. Not only had it failed to make me a mother, it had betrayed my children in the most horrific way. It became the focus of all the pity and anger I felt towards myself, and I alternately indulged and despised it. (That sense of incompetence only started to fade years later when I took up running, and realised my body could actually help me succeed in my goals rather than thwart them.)
Collecting Arthur's ashes was an exercise in dark déjà vu. Scattering them in the river brought no lightness of spirit, and though I loved every person who came for a cuppa afterwards, I could see how our tragedy stained everyone who felt its ripples. It's quite a conversation stopper, honestly answering the question, 'do you have kids?' Many times I paused over it. It was a litmus test of whether I felt I was legitimately a mother, after two almost-children. I wanted to acknowledge that the boys had existed, even briefly, but I usually couldn't face saying the words: I had two babies, but they died. So I'd lie.
That's one of the hardest things about infertility, IVF and loss: the silence that grows up around you. I didn't want to bang on about it, but I hated pretending it hadn't happened. The French social historian Philippe Ariès tackles it in Western Attitudes toward Death (very popular among the bereaved intelligentsia, apparently). He says we've shifted from seeing death as solemn but natural, entirely appropriate to the family home, to seeing it as something to be hidden and denied. This effectively aggravates the trauma of losing a loved one. 'A single person is missing for you,' he writes, 'and the whole world is empty. But one no longer has the right to say so.'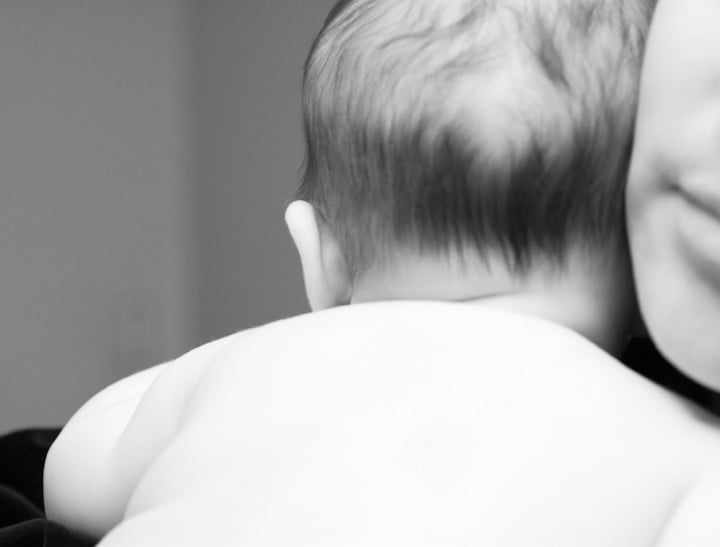 In one of the Sherlock Holmes films, Robert Downey Jr and his friends are spun around in slo-mo by an explosion, only for another bomb to go off, flinging them balletically in the other direction. That's how it felt: like we were being buffeted again and again by unexpected blows. But if there's anywhere that's completely inappropriate for letting that kind of thing show, it's ABC Radio on a Saturday morning. So after each loss, I allowed myself some time off work until I felt halfway-able to sound cheerful and alert, then pasted my game-face on and got back to it. Sometimes it took a while to stick. The tram stop at Southbank Boulevard has seen its fair share of weepy loitering.