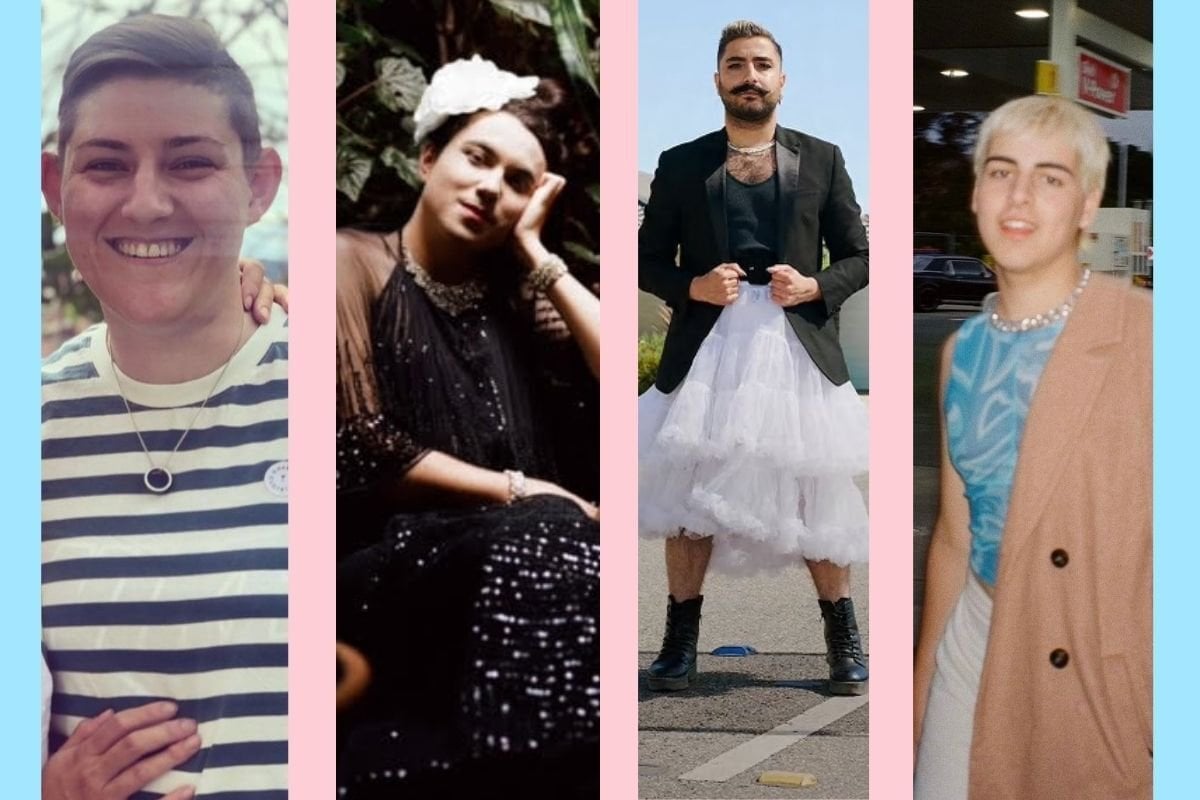 On International Day of Transgender Visibility on March 31, Mamamia launched a three-part series looking into the reality of the trans experience in Australia. Part one looked at what it's like to come out as trans. Part two looks at what it's like to live as trans in Australia. And part three is what trans people want to see change in Australia.
Warning: This post deals with suicide and mental health issues, and may be triggering for some readers.
Bullying, bathrooms and discrimination.
School was characterised by "a lot of fear and a lot of anxiety," shares Melbourne jazz singer, cabaret performer and CEO of Transgender Victoria, Mama Alto (she/her). 
"Especially around which bathrooms to use because I didn't feel very safe or welcome in the boys' bathroom."
Mama recalls regularly being pushed into the lockers and onto the ground, and occasions where she was physically intimidated or harassed in the boys' bathroom. She was told she didn't belong there.
"It meant that for most of my time at school, I would just have to hold on [to my bladder] all day. It was for seven or eight hours depending on what study and extracurricular stuff I was doing afterwards, and it was really difficult to try to focus on your education and sports or singing in choir, when you're desperately holding on and then rushing home."
She adds, "Even as an adult trans person now, there are situations where I feel unsteady and unsafe about what bathroom to use."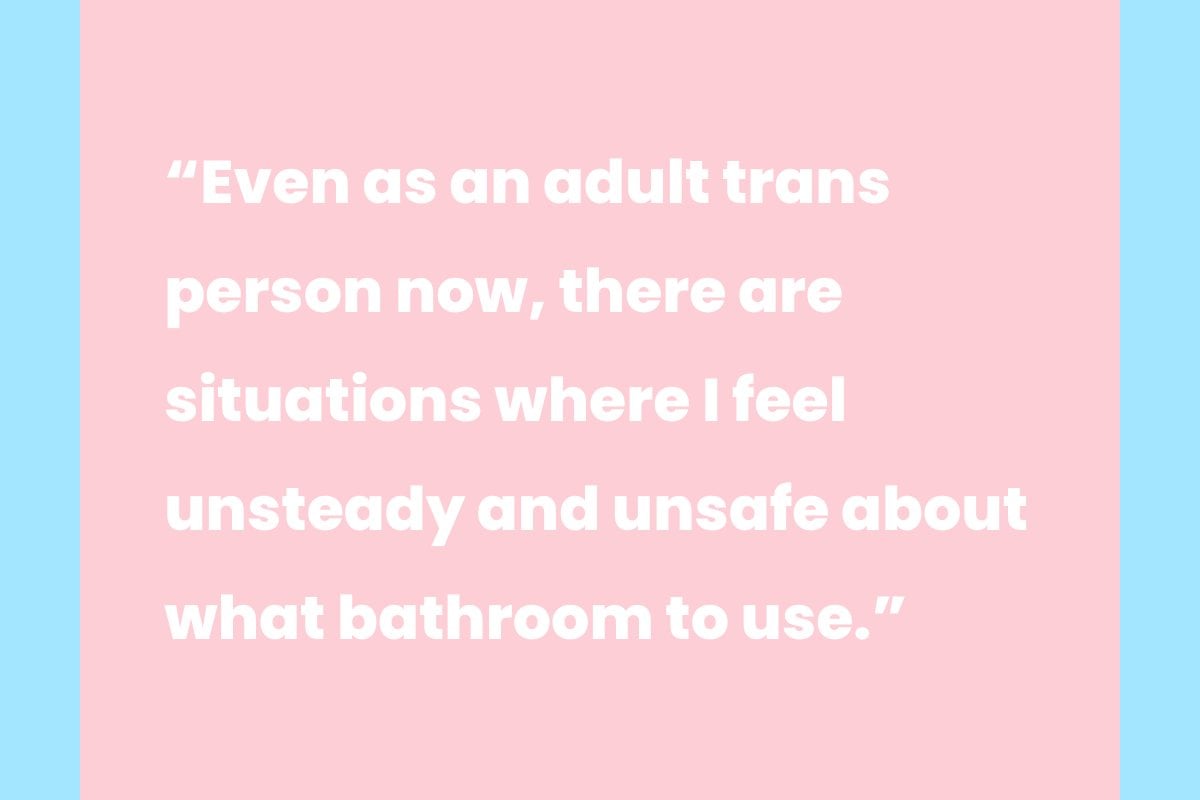 Geelong-based fashion stylist, LGBTQI+ activist and co-host of Mamamia podcast, What are You Wearing?, Deni Todorovič (they/them) agrees, sharing that once in a public men's bathroom, a guy told them to leave because they were wearing a skirt.