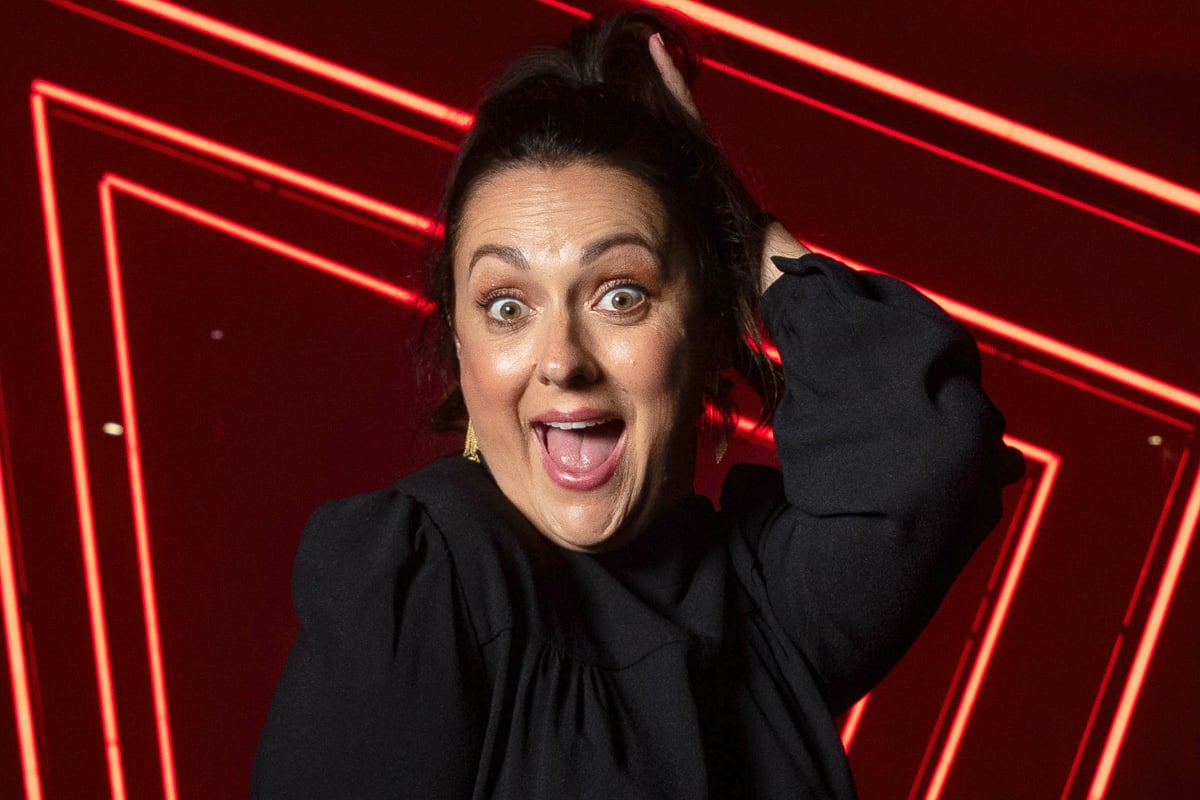 Gearing up for a full day of interviews, Celeste Barber ordered a green juice.
After all, liquid veggies are a 'healthy choice' spruiked by health and wellness influencers online every damn day, so it seemed like an ideal way to kick off the morning.
But when it arrived… well, no. Yuck.
Celeste Barber on being called "brave". Post continues below video.
Instant regret.
"Here's my advice: Don't ever take advice from someone who's famous online," Barber told Mamamia over the phone.
She'd just been asked what pearls of wisdom she had to share about well, life: Being in the public eye, juggling all the facets of life, raising boys and blended families.
But when you think about that green juice… well, it applies to that too.
Barber has been a pretty big deal on the internet for years now, thanks to her hilarious celebrity parodies.
No one is off limits: She's made parody photos of Beyonce, Kendall and Kylie Jenner, Kim Kardashian and Miley Cyrus, to name just a few and being parodied by Barber has become a bit of a status symbol.
Barber told Mamamia she'll never "kiss and tell", but she regularly receives DMs from celebs hoping she'll copy their photo, or offering suggestions of other celebs to make fun of – lovingly, of course.
"That happens all the time… It's usually in good spirit.
"I never kiss and tell. Especially if one of them is a Scientologist, they'll kill me. Not that they are… I don't know who is," she joked.
"It's all kind of a bit nuts. There's no one specific person, they're all in good humour."