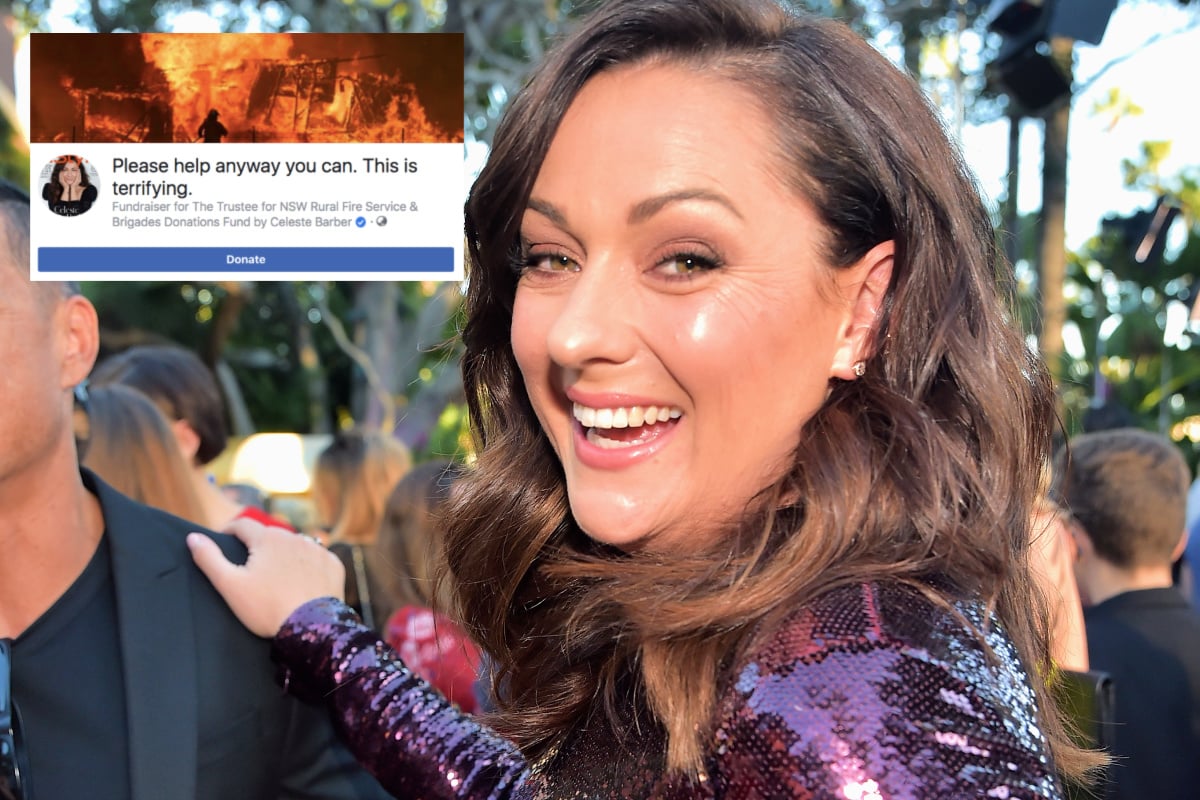 Read Mamamia's comprehensive guide to how you can help in the wake of Australia's bushfires.
Aussie comedian Celeste Barber has just hit her goal of raising $50 million to fight the Australian bushfires.
That number is truly staggering, but even more staggering is how it continues to rise by thousands every time you refresh the page.
Celeste posted on her Instagram Stories on Saturday morning, letting her followers know she'd hit her goal with the words: "Power to the people."
Her husband, Api Robin, also shared to Instagram a photo of Celeste in tears as donation continued to roll in, with the caption: "Overwhelmed to say the least."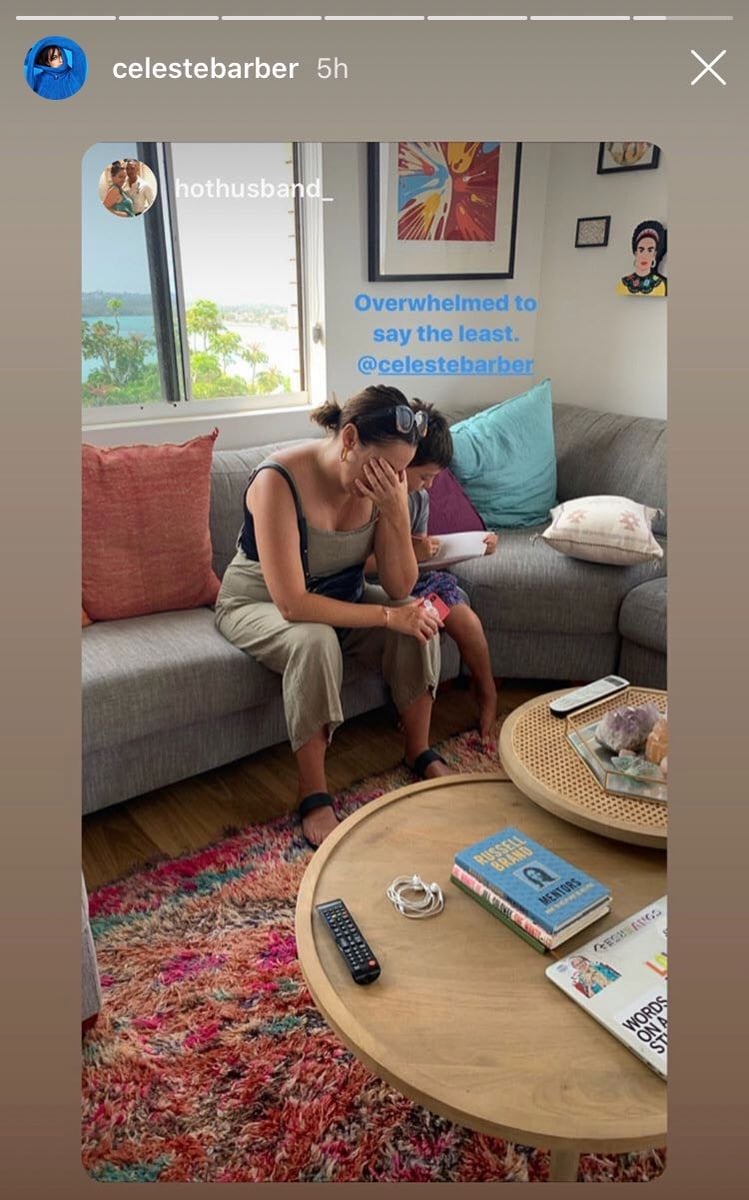 It's been just over a week since the NSW-born entertainer shared a plea for help on Facebook, asking her global audience of millions to donate whatever they could to help the NSW Rural Fire Service fight the widespread bushfires that have been burning since November 2019.
So far, over one million people from around the world, including high profile names like Natalie Portman and Lizzo, have answered the call.
In less than 24 hours, the fundraiser that started out with a hope of raising $30,000 went absolutely gangbusters. The figure raised was in the millions within 24 hours.
Throughout Barber's campaign, the total amount raised has jumped by tens of thousands within minutes. She's vowed to continue asking for more and more money, because she knows the NSW RFS, as well as a number of other charities supporting those affected by Australia's bushfires, need "so much".
Aside from watching the devastation of the NSW, VIC and SA bushfires on the TV from her living room like many of us, Barber is in contact with her family who are on the ground experiencing it firsthand.