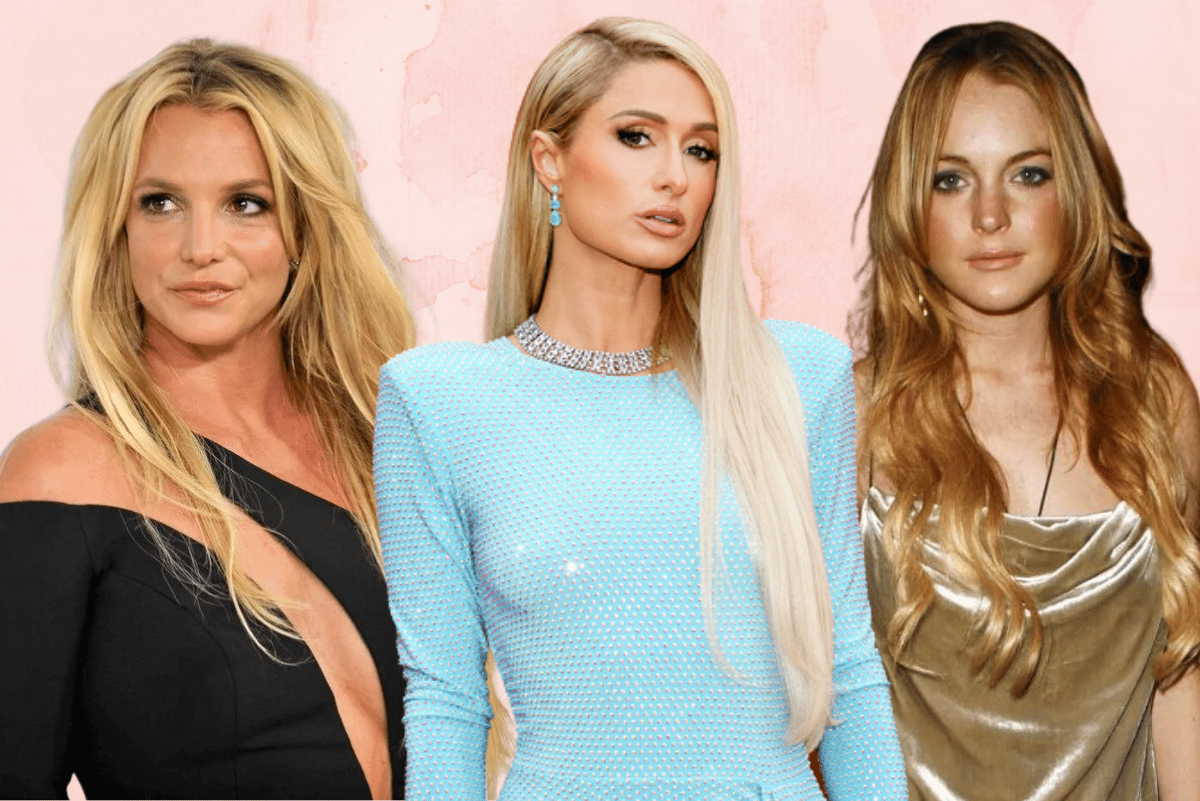 There's a dark moment in entertainment history that saw the world's fascination with celebrity mix with a new thirst for tabloid media, and the result was a perfect storm of scrutiny around a particular group of women.
Most notably Lindsay Lohan, Paris Hilton, and Britney Spears.
Each of these women had cemented themselves in popular culture in a particular way that invited waves of love and ownership in equal measure.
Lindsay Lohan launched to fame via 1998's hit Disney film The Parent Trap, before going on to star in Freaky Friday, Confessions of a Teenage Drama Queen, and the critical and box office hit that was Mean Girls. 
Her growing list of credits made her somewhat of a golden goose for the movie studios churning out the projects with her name attached, her presence a surefire way to draw in a loyal audience.
Paris Hilton was anointed as "New York's leading 'It' Girl" in 2001 thanks to an issue of Vanity Fair and then found international fame in the reality TV series The Simple Life. Her debut book, Confessions of an Heiress was a New York Times Best Seller, and her debut album Paris scaled the charts and produced a successful single in Stars Are Blind. 
Britney Spears was one of the world's best-selling music artists, selling more than 150 million records worldwide, with her first two studio albums, ...Baby One More Time and Oops!... I Did It Again both breaking records as they topped the charts and her stadium tours selling out. 
Listen to The Spill hosts discuss the wrongful redemptions of Lindsay Lohan, Paris Hilton, and Britney Spears.
However, for a period of time in the early 2000s, these three women were known less for their feats of accomplishment in the realms of movies and music and more so for their late-night antics that were captured frame by frame by the hordes of lurking paparazzi that followed their every move.
What came next was a sea of tabloid headlines that fulled a backlash against them.
In many cases, news headlines around incidents, such as dangerous driving that led to court cases and arresters, were warranted. 
But the coverage around them went deeper than just a serious of reports and soon correlations between drunken images of them in clubs and their diminishing work projects were made. 
For more than a decade the names Lindsay Lohan, Paris Hilton, and Britney Spears were marred with derision and scandal.