The Academy Awards may be the highest accolade in Hollywood, but the real business starts on the red carpet. Literally. It takes a whole lot of blood (from the sewing needles), sweat (getting it ready in time), tears (both happy and sad), preparation, people and cold hard cash to create the seemingly effortless appearance of a celebrity or nominee in a dazzling gown. Here's what really goes down.
1.The planning only starts a month or so before.
While the previous year's winners know they'll be attending well in advance, the process of selecting a gown can't be started until celebrities attendance are confirmed as either presenters or nominees. These aren't publicly announced until mid January. "You can't really start until you get the call," celebrity stylist Leslie Framar, who dressed Reese Witherspoon, Charlize Theron and Julianne Moore for last year's ceremony, told Business of Fashion.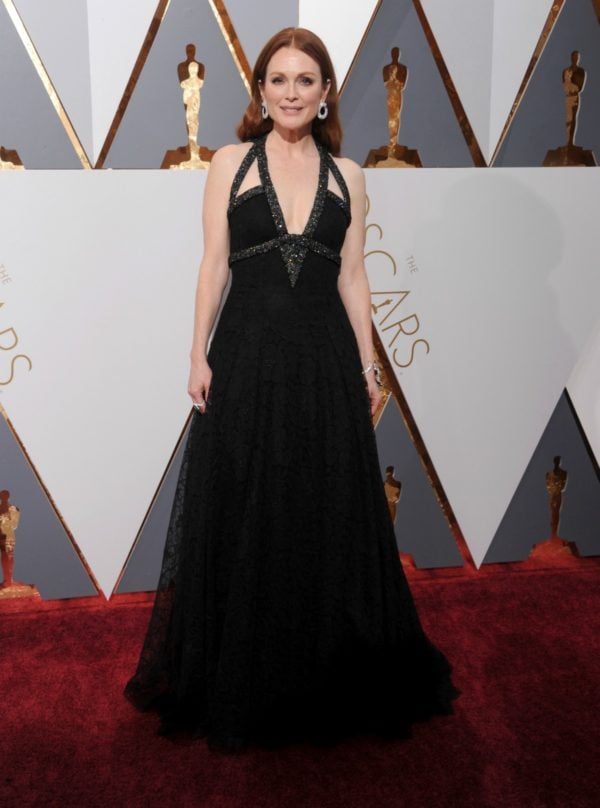 Listen: Last year was the year fashion went nude. Post continues after audio.
2. Getting your gown worn on the red carpet is a lucrative business.
Celebrities will often have deals or endorsements with certain designers, meaning they'll almost exclusively wear their designs on the red carpet. This is the case for Theron, who is a Christian Dior beauty ambassador and the face of the company's J'Adore fragrance. Not always, but more often than most would probably admit, brands will pay attendees to wear their designs. We're not just talking pocket change either. "It's prevalent across the board. Jewellery people are paying, shoe people are paying, tampon companies are paying, everyone is paying!"," stylist Jessica Paster, whose clients have included Cate Blanchett, Emily Blunt, Miranda Kerr, Sandra Bullock, and Rachel McAdams, among many others, told a panel at the Vulture Festival in 2015. (Look: All the best looks from this year's Golden Globes. Post continues after gallery.)