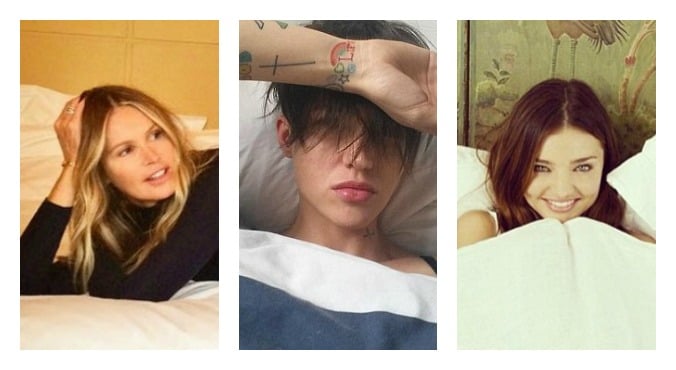 Mornings generally start out the same way: your eyes open, and you wake up.
From there, it becomes a 'Choose Your Own Adventure' story. Do you bounce out of bed to go for a run first thing? Or do you lie there in denial for 15 minutes while lazily scrolling through Instagram?
RELATED: Making your bed each morning says more about you than you realise.
We all have those little habits and routines that help to drag us out of bed and prepare us for the day. And it's always a little bit pervy to see how other people spend their a.m. hours… especially when those people are celebrities.
Here are nine high-profile women — models, athletes, actresses and businesswomen among them — on the first thing they do when they wake up.
Elle Macpherson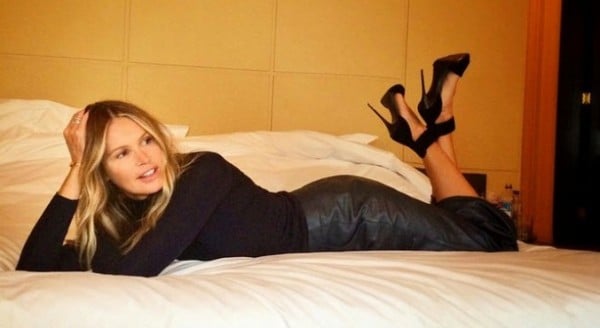 "I wake up, I breathe and I take some quiet time to set my intentions for the day - not what I have to do, but how I want to do it. So noticing, 'I really lacked sense of humour yesterday, and today I am going to reach for sense of humour instead of getting frustrated'. Simple things like that," the supermodel and business woman told us last week.
RELATED: The 11 emotional stages of a Sunday.
"Then I drink half a litre of water when I get up, and then I make a warm compote of apples or fruit with some seeds a whole bunch of that. I usually eat that quietly, outside, watching the sun rise. Then I let the dogs out, have a coffee, wake up the kids, make them breakfast, then I drive them to school. Then I go workout and come home, shower, and go to my office - I have an office at home."
Ada Nicodemou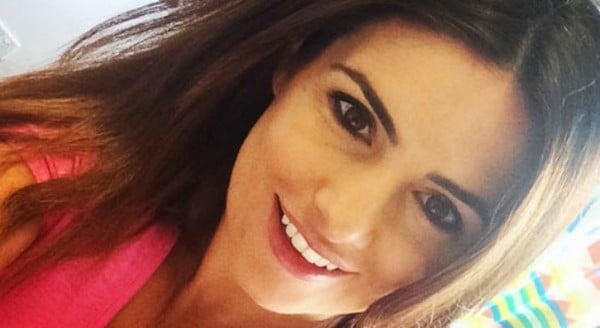 "I'm always up early, whether I'm going to the gym or up with Johnas or on at work," everyone's favourite Home and Away star told The Glow.
"I'll race to the gym at 5 in the morning which is crazy, but I just feel I can get through anything if I've exercised in the morning, and I love to have a good breakfast as well, and coffee. It's so important." (Post continues after gallery.)
Delicious breakfast ideas
Ruby Rose
The Aussie model and Orange is the New Black break-out star says she's all about the routine: "I get the luxury of sleeping with three animals – I've got two dogs and a cat – so the first thing I do is let them out so they can go to the bathroom. Then I brush my teeth and wash my face – I wash my face twice a day, cleanser twice a day – and then I drink coffee and look at what my schedule says for the day."
Turia Pitt
Motivational speaker and author Turia Pitt is extremely productive first thing in the morning, telling us: "I wake up at 5, because I find I can do a lot of work that's not interrupted. So I'll work for a solid three hours until 8, and then I'll go do some exercise. Then the rest of my day's just filled with emails, and phone calls and meetings and stuff like that."
Sally Obermeder
"Guilty - I reach for my phone and check my emails and Instagram while I'm still in bed." She's one of us, that Sally O.
"Then it's all about getting [daughter] Annabelle up and having breakfast. I always start my days with a green smoothie - it gives me a massive kickstart of vitamins and veggies."
RELATED: 11 difficult scenarios all brunch addicts experience.
Miranda Kerr
"[I] give my son a cuddle and make breakfast together. I have a chakra morning meditation that I like to practice. I also like to do at least 20 minutes of exercise; generally it's yoga or Pilates," the supermodel tells Vogue.
Zoe Foster Blake
The Go-To skincare founder told The Glow last year: "I get my babbling little boy and bring him into our bed for a feed and a giggle. Then a green smoothie and some yoga. KIDDING! Emails and Instagram on my phone. I'm a two-breakfast girl. I have an early one at around 7:30 of porridge, or maybe a smoothie, then a second one around 10 of toast with peanut butter, or eggs." (Post continues after gallery.)
Brunch photos that'll get you hot under the collar
Steph Prem
Believe it or not, this former Olympian has had to train herself to become a morning person: "I have a morning ritual which I'm religious about. I get up earlier in the morning – at 5:30am - and do a little pilates routine and stretch in my living room on a mat. I follow that up with a hot shower and a glass of warm lemon water. Getting up early is atrocious but I'm such a better person when I do it."
Michelle Bridges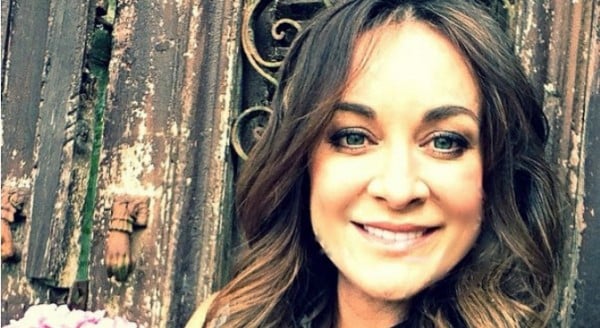 Unsurprisingly, Bridges often exercises first thing in the morning - and that affects the way she wakes up: "I do not allow my brain to switch on... I just do Robot Mode. Just get out of bed. Put your clothes on. I don't let myself start thinking, because as soon as I start thinking I'm on the slippery slope. 'Oh, maybe I could train this afternoon'." (Post continues after gallery.)
6 beauty products that won't let you down.
What's the first thing you do when you wake up?