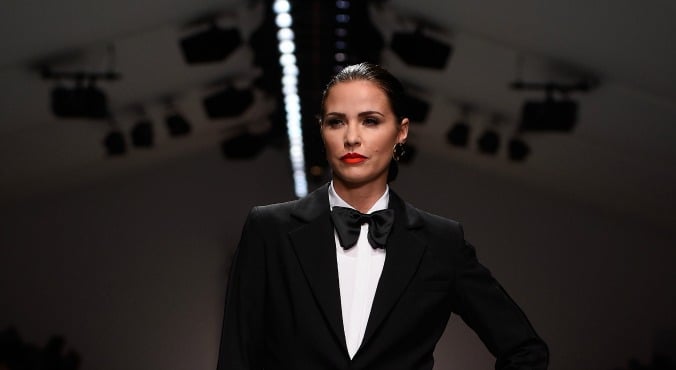 IMAGE: Getty
It's a face you've seen a hundred times but you'd be forgiven for not recognising this celebrity following her recent make under.
On Thursday night, guests at Naomi Campbell's Fashion for relief benefit were treated to a very different Katie Price than the one we are used to seeing in the pages of the gossip magazines or websites.
RELATED: 4 red lipsticks for red lipstick phobics
Gone were the layers of fake tan, mega lashes and super brows that we have come to associate with the former Celebrity Big Brother contestant and instead Katie emerged as, well, a high-class model who looked totally at home with those she shared the catwalk with.
Sporting slicked back dark hair, a distinct lack of her trademark bronzer and an on-trend bright orange lip, Katie wowed the crowd as a very different version of herself.
Katie Price (aka Jordan in the early days) first made a name for herself with huge inflatables, over-plumped lips and a serious commitment to hair extensions. At times she really was like a living Barbie (probably with the same amount of plastic).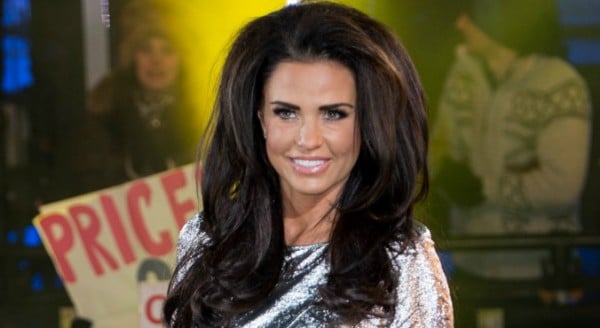 From the start she was open about her extensive plastic surgery and made no excuses for who she was and what she looked like, but as Katie's career progressed past Page Three poster girl and into a reality star, the world got a glimpse into the real life of Ms Price.
We watched as her fairytale romance developed (and later dissolved) with Aussie '90s heart throb Peter Andre and awaited pictures of their children Junior and Princess. We cheered her on as she publicly stood up for her disabled son Harvey (to football star Dwight Yorke) following a hateful, vicious attack by a so called comedian. We followed as her relationship with cage fighter/crossdresser Alex Reid played out inside the Celebrity Big Brother House. The couple later married but divorced a short time later.
Most recently we've seen Katie give birth to her fourth child Jett Riviera and Katie's Twitter followers were treated to blow-by-blow accounts of new husband Kieran Hayler's infidelity. All in all, Katie's life has been undeniably eventful.