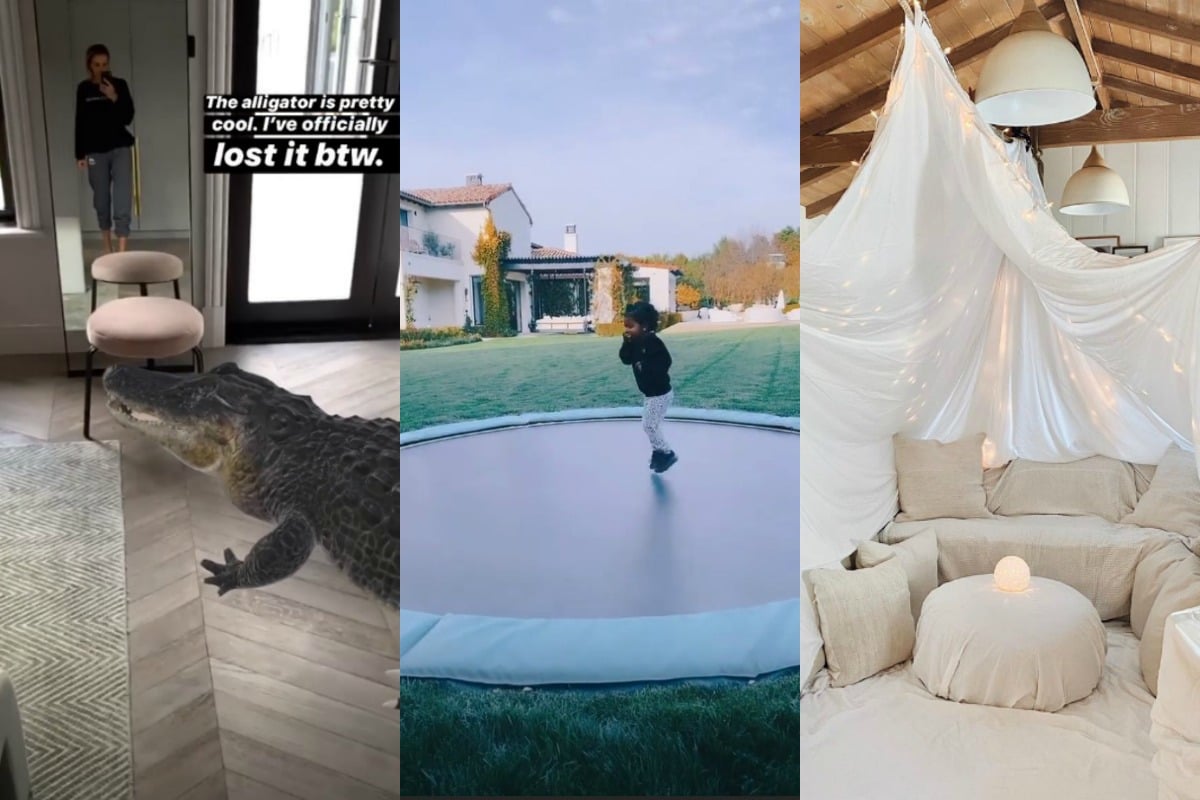 Celebrities are just like us.
And by that we mean they too are self-isolating in their homes, creating social media content no one asked for or needs.
The only difference is their houses have pools and giant wardrobes and… extra space, which is something we are seriously lacking.
But seriously… the celebs are losing it in isolation. Post continues below video.
This whole global pandemic thing has given us a glimpse into the houses of some of the world's most famous people and we, from the comfort of our (small) couches in our (even smaller) apartments, can't look away.
Ellen DeGeneres.
Ellen's followers have become very familiar with her couch over the last couple of weeks.
The comedian and talk-show host has been calling her very famous friends from various positions on the couch to convey just how bored she is. It turns out her pals are also very bored, which does not bode well for us who do not have pools to swim in or Michelle Obama on speed dial.