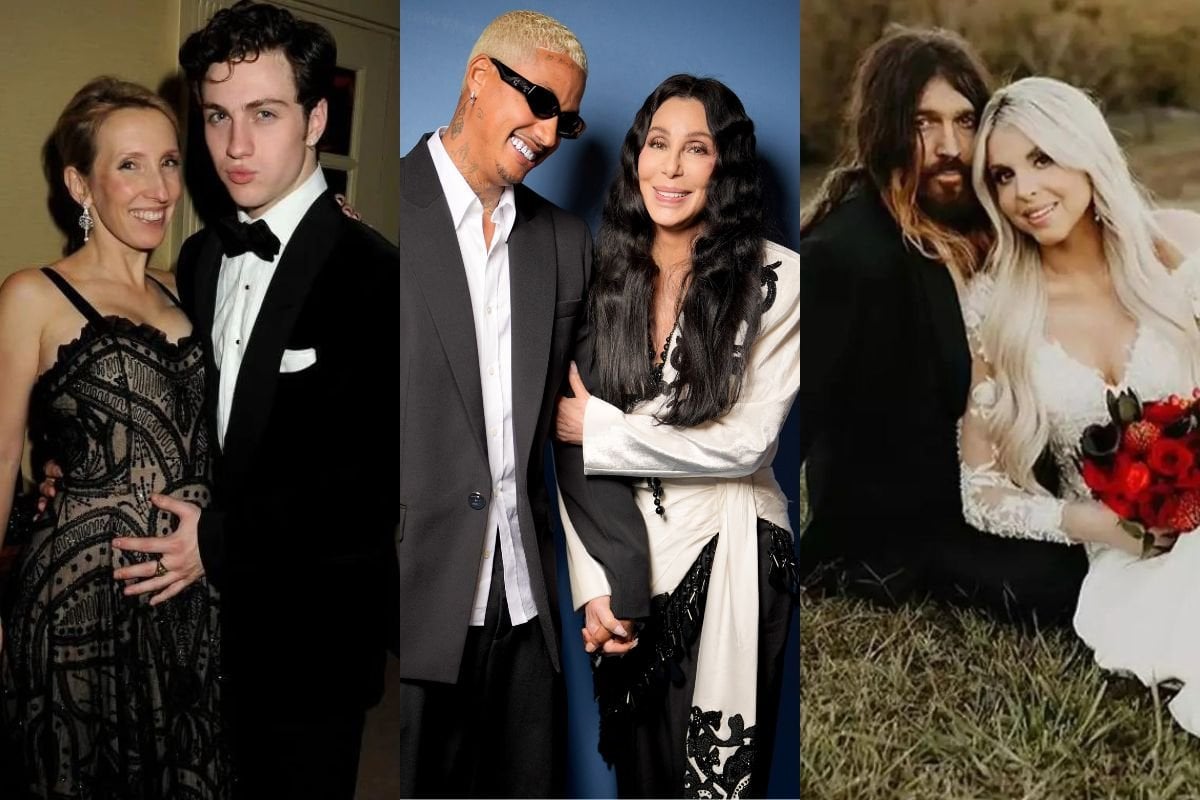 Age-gap relationships. They're fascinating things.
As if celebrity relationships weren't pervy enough, trying to understand how two people make their relationships work when they're from very different times is just rather... fascinating.
And with Cher backing her relationship with her boyfriend of one year — who is 40 years her junior — it seems the love actually isn't dead in Hollywood.
So we decided to take a look at the love stories of nine celebrity couples with large age gaps.
Side note: Remember when these celebs dated? Post continues below.
Cher and Alexander 'A.E.' Edwards.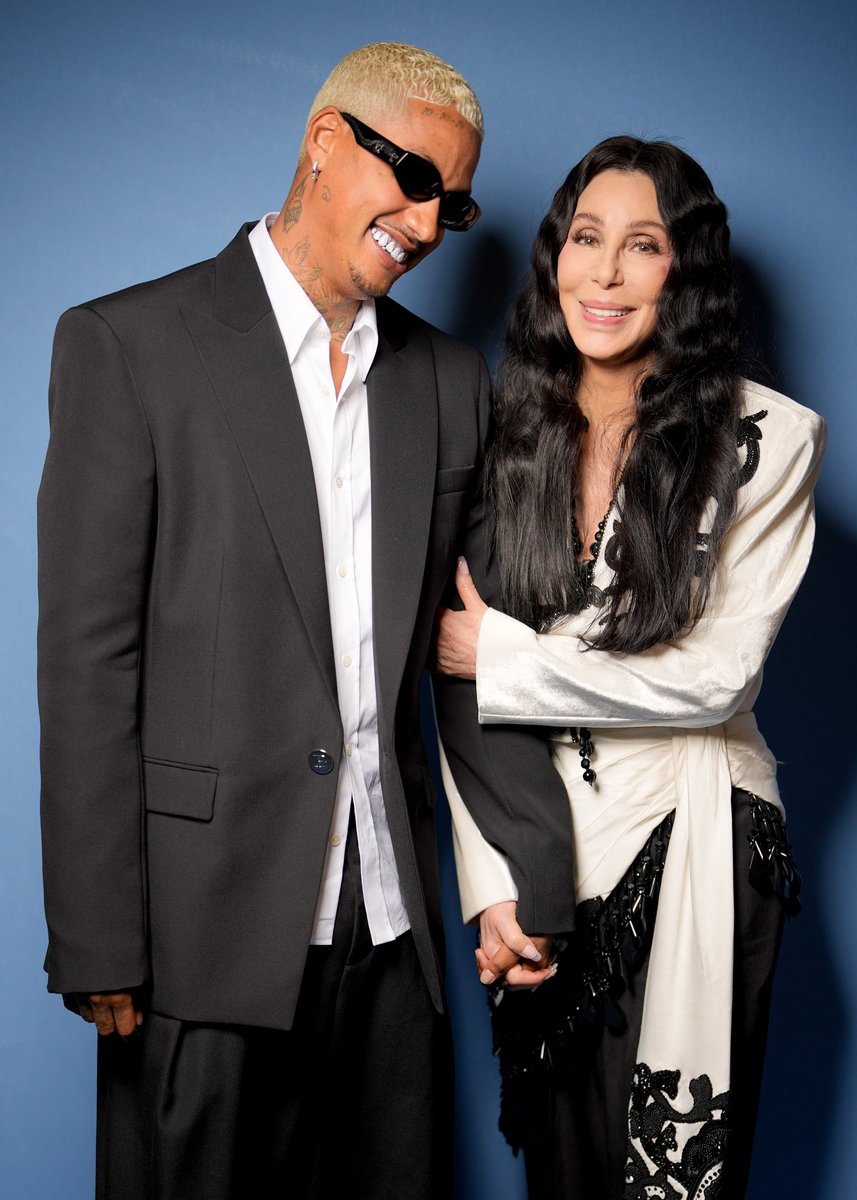 Cher and Alexander Edwards. Image: Getty.