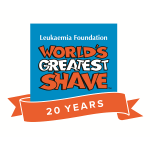 From regular cuts, to dying roots, washing, drying, straightening and everything else in between, maintaining your hair could be a full-time job all on its own. And sometimes, just sometimes, when I'm sitting in front of the mirror at the hairdressers, I imagine how much easier my life would be if I could shave it all off.
If you've ever had the same thought while your head is propped back at an awkward angle in the hairdresser's basin, I have some good news for you. Shaved heads are making a big comeback in 2018 and if you're looking for a fresh start to the New Year, it's the ultimate hairstyle to get you there.
The best part is if you're bold enough to go for this beautiful style, you can take it one step further and do it for someone else. There's no better cause than the World's Greatest Shave, which raises vital funds for the Leukaemia Foundation.
Signing up for this important initiative will raise money to help Aussie families beat blood cancer. The World's Greatest Shave will celebrate its 20th anniversary this March – so you have plenty of time to get your fundraising posse together for your big shave (or colour – that's an option too). There's even an app where you can keep track of your goals, remind your friends to sponsor you, and set up a countdown.
In the mean time, we've compiled some celebrity style inspiration to help you make your decision:
Demi Moore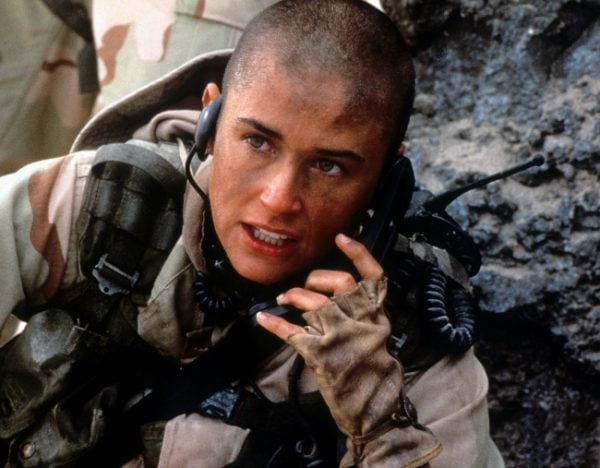 For those who came of age in the '90s, Demi Moore is probably one of the earliest celebs you saw rocking a shaved head when she starred as the ultimate badass in G.I Jane. And boy, could she pull it off. Not only did she look powerful and fierce, but her style became a major trend. Even Tallulah Willis said the inspiration to shave her head in 2015 came from her mum's iconic character.
Natalie Portman
Possibly the most beautiful human being to ever sport a shaved head, Natalie Portman shaved her long brown hair for a starring role in the 2005 thriller V for Vendetta. And Portman is probably one of the first people that pops into mind when you mention the style. On the genetically blessed star the style makes all of her gorgeous features pop and we can't get enough.
Amber Rose
Amber Rose's signature blonde shaved head is a hallmark of the model and actress. In fact, she's been wearing her hair this way for over 14 years and says it was inspired by singer Sinead O'Connor and rapper Eve. When she told her friends she was considering the style they told her she was going to look crazy, but Rose rebelled and went with it anyway, and we're so glad she did.
Cara Delevingne
Model and actress Cara Delevingne is a chameleon who can seemingly pull off any style under the sun. Case in point: the shaved head. Delevingne chose to shave her head for a role in Life in a Year and said her ultimate takeaway after doing it was: "The way you look, I think, it's so important to feel beautiful, no matter if you have hair. It doesn't matter at all."
Kristen Stewart
Actress Kristen Stewart opted for a shaved head out of pure practicality and it only makes us love her even more. Stewart suggested the bold move when she was filming the upcoming thriller Underwater, but insists it was not a requirement of the role.
"I've been wanting to do this for a long time, just for novel sake. It feels amazing," Stewart said. "I just want to head-bang all day."
Kathy Griffin
No matter how polarising comedian Kathy Griffin may be, there's no doubt that her decision to shave her head in support of her sister's cancer battle is a beautiful and loving act. Griffin decided to shave her head in solidarity with her sister who was undergoing chemotherapy at the time. Since her sister's passing last September, Kathy has encouraged others to donate to the American Cancer Society - and is sporting her shorter 'do with pride.
So whether it's for something different, a fresh start in the New Year, to support the World's Greatest Shave or out of pure practicality, we're calling it: a shaved head is always on trend.
Sign up for the World's Greatest Shave now.
Have you shaved your head for style or a good cause? Tell us in the comments section below.
This content was greatest with thanks to our brand partner The World's Greatest Shave.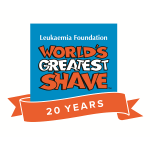 The Leukaemia Foundation has partnered with Mamamia to support the 35 Aussies who are diagnosed with a blood cancer every single day. Blood cancers such as leukaemia, lymphoma and myeloma can develop in anyone, of any age and at any time. You can do something extraordinary to help by signingup for the World's Greatest Shave 20th anniversary in March 2018. Get sponsored to shave or colour your hair while raising funds to give people facing blood cancer the emotional and practical support they need and fund vital research. Simply Click here to find out more information or call 1800 500 088.