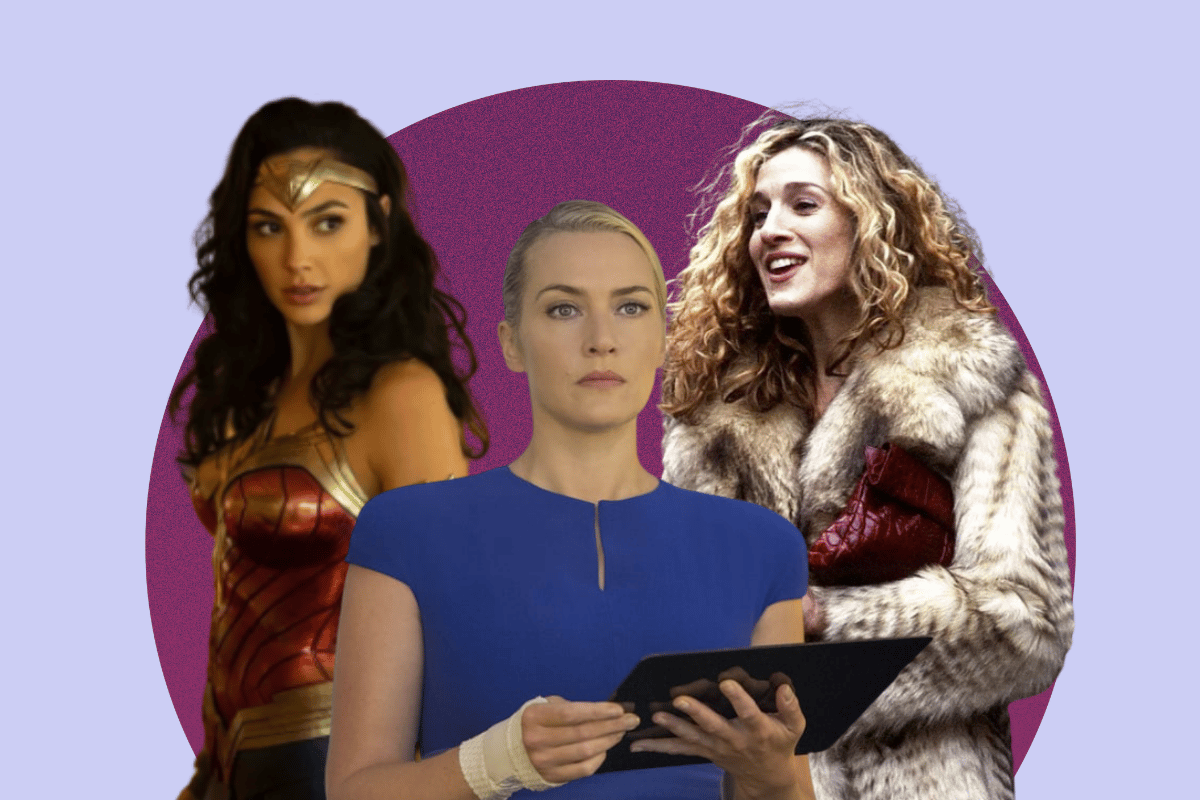 Ever wondered what happens when an actress gets pregnant smack bang in the middle of filming a movie or tv show? Like, what if the filmmakers can't write it into the storyline? And what if they can't kill the character off or send them on a 'holiday' because they're playing a leading role? What happens then?
Well, they get creative! 
More often than not, the filmmakers are so good at it you barely even notice. But sometimes, there are sneaky giveaways - like characters wearing progressively more oversized clothing. Or suspiciously holding things in front of their bellies.
Watch: Things pregnant people NEVER say. Post continues below. 
Did you know Courtney Cox was pregnant in Friends? Or that Gal Gadot was expecting during the filming of Wonder Woman? Or that Sarah Jessica Parker was having her first child in Sex and the City?
We've pulled together 14 celebrities who filmed iconic roles while secretly rocking a bump.
Claire Danes pregnant in Homeland
Claire Danes was pregnant with both her sons, Cyrus and Rowan, while filming the hit TV series Homeland.
"With Cyrus, I started [filming] in my second trimester. I was eight months pregnant when we finished," said Danes, according to USA Today.
"With Rowan, I was filming during the first and second trimester. So, I got it from both ends. I got the nausea and fatigue, and then the huge belly they had to digitally erase."
The actress even had to film love scenes while pregnant. 
"As my baby progressed, the show got more action-packed. At one point, we were shooting in an old sewage factory. I was kidnapped, I was chained to a pipe, it was 4 a.m., I was seven and a half months pregnant, and I was like, 'This sucks,'" she told The Hollywood Reporter. 
"I had to do love scenes pregnant. That was really unpleasant."