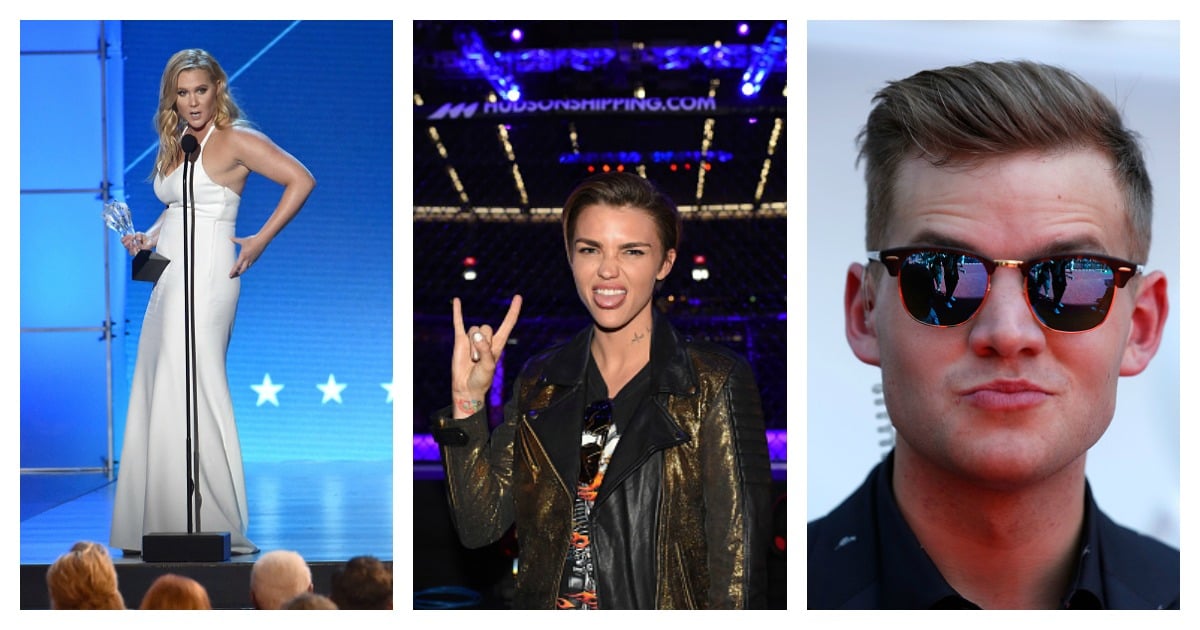 Oh, it's Valentine's Day again.
Joy for all.
Unless of course you happen to be like me and prefer to avoid the prolific amounts of red roses and cheesy "I-love-you-to-the-moon-and-back" cards in supermarkets.
This Valentine's Day, the celebs of the world have surprised me with their absence of couple selfies and relationship goals. Choosing instead to embrace the funny side.
Well, most of them have.
Ruby Rose definitely takes the cake: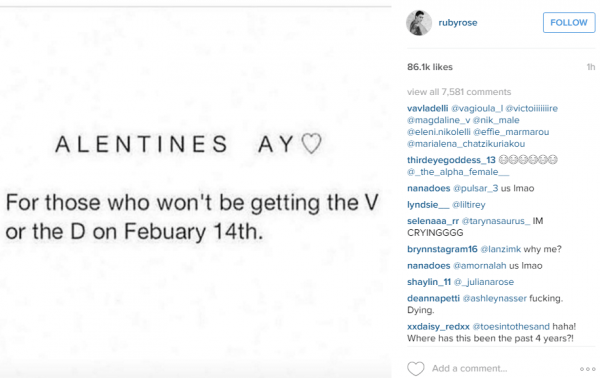 Take a scroll through to see how people spent their Valentine's Day. (Post continues after gallery.)