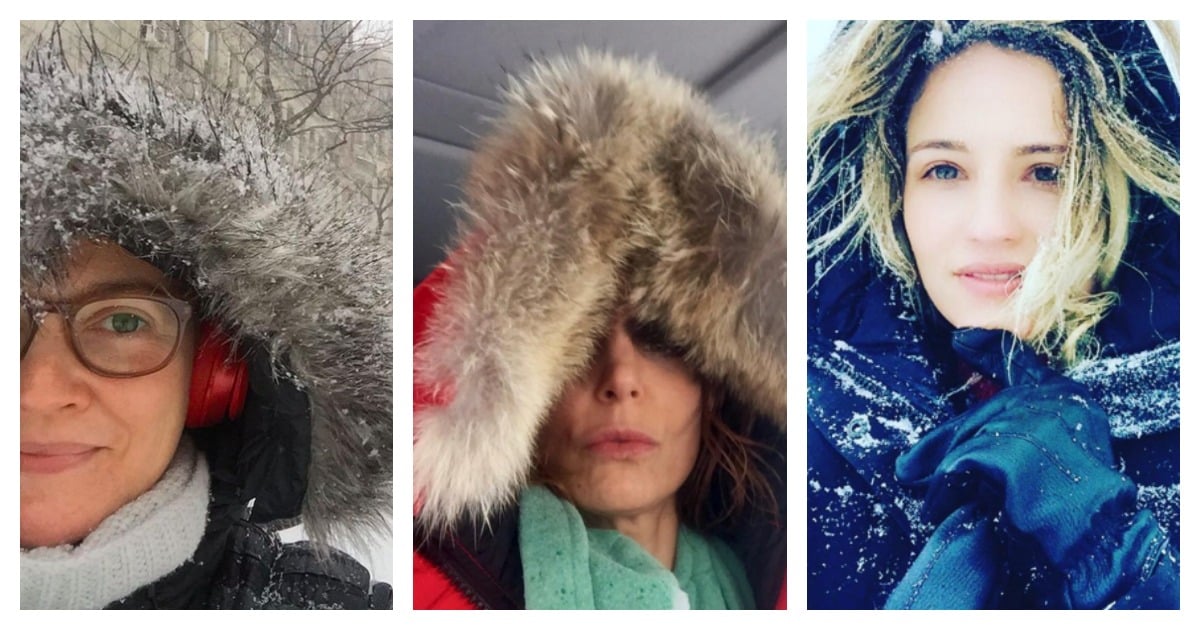 Unless you are currently suffering heatstroke from this scorching hot Australian summer, you'll be aware the U.S. has just had one of the biggest storms in its history.
Storm Jonas hit over the weekend, and there was a lot of snow, people.
Actually, it was more than a lot. Some areas of Washington were reportedly covered in snow 42-inches deep.
WATCH: Babies playing in snow for the first time (post continues after video).
Now as a Melburnian, I don't know much about blizzards, but I do know this:
42-inch-deep snow = Very cold/large inconvenience = People staying indoors for foreseeable future
I also know that despite their flawless skin and sparkly teeth, celebrities are human people who are too affected by the weather, so there were a few A-listers bored at home this weekend. WHICH CAN ONLY MEAN ONE DAMN THING: Cute, snowy and staged Instagram uploads. Heaps of 'em.
Like this happy snap of the newly-engaged Mariah Carey, for example:
Is anyone else impressed by Mariah's ability to rock a bitta cleavage in a onesie? Because I feel like finding a Cleavage Friendly Onesie would not be an easy feat.
An honourable mention also goes to our very own Joe Hockey, who now calls the U.S. home and couldn't resist taking a snow selfie (snelfie) out the front of his McMansion.
Revealing onesies and booted treasurers aside, here's a collection of the best celebrity pics taken during Storm Jonas.
Oh, I've gone to the liberty of rating each photo out of 10 for level of snelfie-ness. Just because. (Post continues after gallery.)