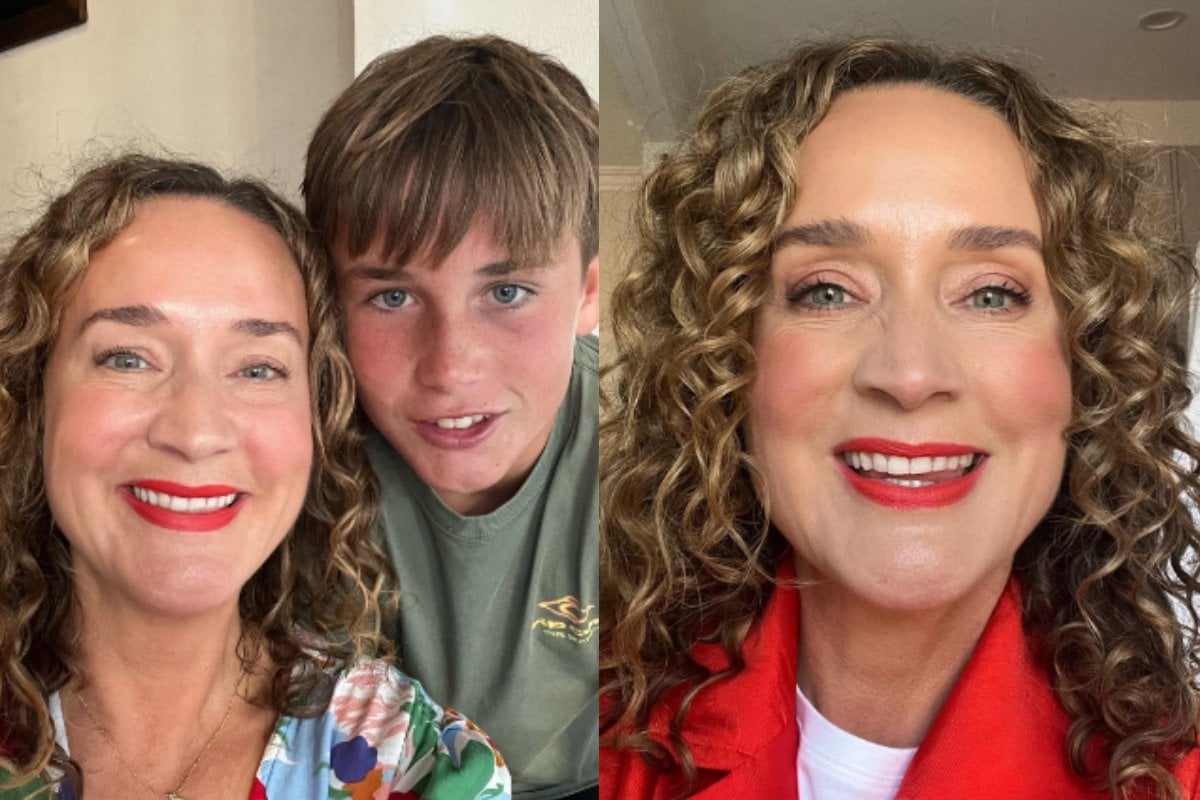 "There's no two ways about it. Divorce is not like a wedding. The wedding is the good bit, the divorce is not as good."
For someone who went through a very public marriage breakdown after a very public marriage to one of Australia's highest profile sport stars, Cathrine Mahoney is unequivocally candid in talking about it.
For 13 years, the former publicist was married to Newcastle Knights halfback Andrew 'Joey' Johns. Their separation and eventual divorce in December 2014 came two weeks before Cathrine turned 40.
"You don't say 'I do' to then be a divorce stat," the now 48-year-old and author of the book, Currently Between Husbands, told Mamamia. "And you don't know what you don't know until you go through a divorce."
Having no one to show her the ropes of splitting from a spouse, Cathrine bumped along a road that can often be filled with stress and anxiety, costly legal processes, and heartbreaking impacts on children.
"There are days you can't actually see the wood for the trees, and things don't always go as quickly as you'd like," the mother of one explained. "But it gets easier and you get through all of it, and life goes on and it's changed, but it doesn't mean it's not changed for the better."
Opening up to Mamamia, Cathrine revealed the lessons she's learned along the way, and what nobody says about getting divorced.
You need to talk to someone who's not involved.
"I think it's really important to have, whether it's legal advice or whether it's a therapist, people that aren't connected to you that can be a bit more black and white when you need black and white," Cathrine explained.