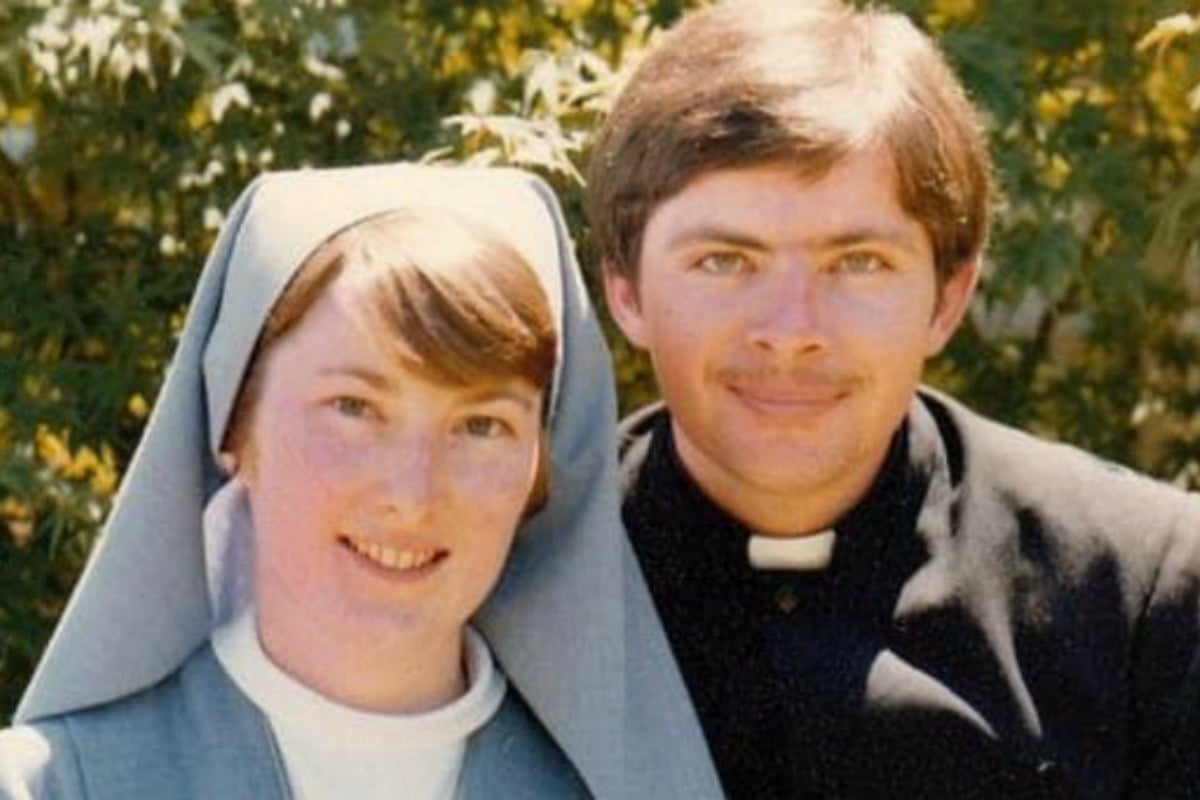 Father Michael Aulsebrook was once the pride and joy of his family. 
'My parents considered him almost saintly,' Margaret says. 'The day he became a priest was the happiest day of their lives.' 
In March 1987, at the age of 31, Michael was ordained at the local Catholic church. As Margaret recalls, no expense was spared for the occasion. 
'It was a huge celebration. You couldn't wipe the smile off my parents' faces. It was such an honour to have a priest in the family.' 
Margaret's brother had begun his clerical life years beforehand, teaching at Rupertswood College in Sunbury, on the outskirts of Melbourne. Brother Michael was popular among students, often buying the young boys treats from the school canteen and spending lunchtimes with them. One victim recalled how his mother was so charmed by the young priest that on his first day of school, she insisted that if he ever had a problem, it was Brother Michael he should see. 
Michael quickly rose through the church ranks and was promoted to the role of school deputy principal, but by then alarm bells should have been ringing. 
'Every school holiday Michael would visit family interstate, often accompanied by a young student, a different boy each time,' Margaret recalls. 'They'd stay in hotels and I was really disturbed by this. My gut instinct was that it wasn't right, but he'd tell us he was giving the boys a break from family troubles and I convinced myself that was okay. I couldn't contemplate that he'd be doing anything wrong.'
Sadly, Margaret is all too aware of the devastation of sexual abuse. From the age of two, until she was in her early twenties, she was abused by her 'model' church-going father. She joined the convent to escape the trauma, but when she was at her most vulnerable she was abused again, this time by a priest to whom she had finally divulged her darkest secret and to whom she had entrusted her care and recovery.
Like so many victims of sexual abuse, she was overwhelmed by feelings of shame, worthlessness and the betrayal of those who were supposed to protect her.
She even attempted suicide, but the passing words of a fellow teacher one morning saved the young nun's life. 'She said, "Did you see that program on TV last night about incest? Terrible what has happened to so many innocent children." At that time, I hadn't told anyone about what had happened to me. It was all buried deep down inside, but those few words had a profound effect. It was an acknowledgement that what happened to me was wrong and that it was okay to tell someone. It gave me permission to speak up.' 
Margaret left the convent soon after and began a lifelong journey of healing, starting with bravely confronting her father, who admitted his actions but argued that it was 'his way of expressing his love'. He wouldn't accept that what he did was wrong. 
'He said that whatever he did to me was because he loved me. I remember yelling at him, "That's no way to show your love for your daughter."' 
At times, the pain of her abuse has been too much. Margaret suffered a breakdown and has undergone therapy to deal with crippling post-traumatic stress. But as she was coming to terms with her own abuse, the pieces of another horrific jigsaw puzzle began falling into place. 'I remembered this one particular day when Michael and I were visiting a parish family together and he encouraged their young daughter to sit on his knee. He was directly opposite me and I saw him touching her groin very inappropriately. I was shocked.