Why on earth, in 2017, does Australia's tax system treat female sanitary items as a luxury?
The idea that stocking up on tampons and pads every month is somehow tantamount to splashing cash on a shopping spree is ludicrous.
And yet all too often this issue comes up in the national debate – and just as quickly disappears.
Condoms. Sunscreen. Lubricant. Incontinence pads. All GST-free.
But sanitary items? Sorry – you'll pay more. It doesn't make an ounce of sense.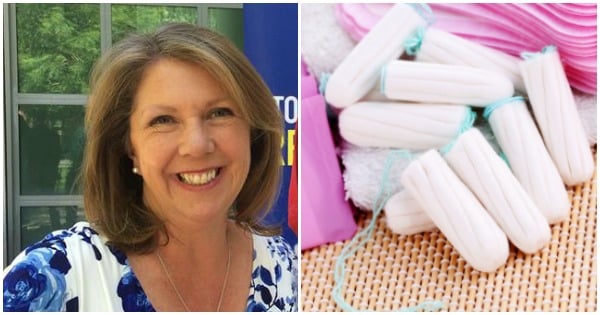 The Howard Government imposed the GST on sanitary products when the tax was introduced. In 2015, then-Treasurer Joe Hockey sought to blame the Australian Democrats for the impost, saying "when [the GST] was negotiated through the Senate by the Howard Government, the Democrats had a list of things that they wanted excluded and they didn't have sanitary products on it".
Fast forward 17 years, and women are still paying more for a biological function they cannot control. I don't think anyone would question that sanitary items are a necessity, not a luxury. But the real question is what it will take to change it.