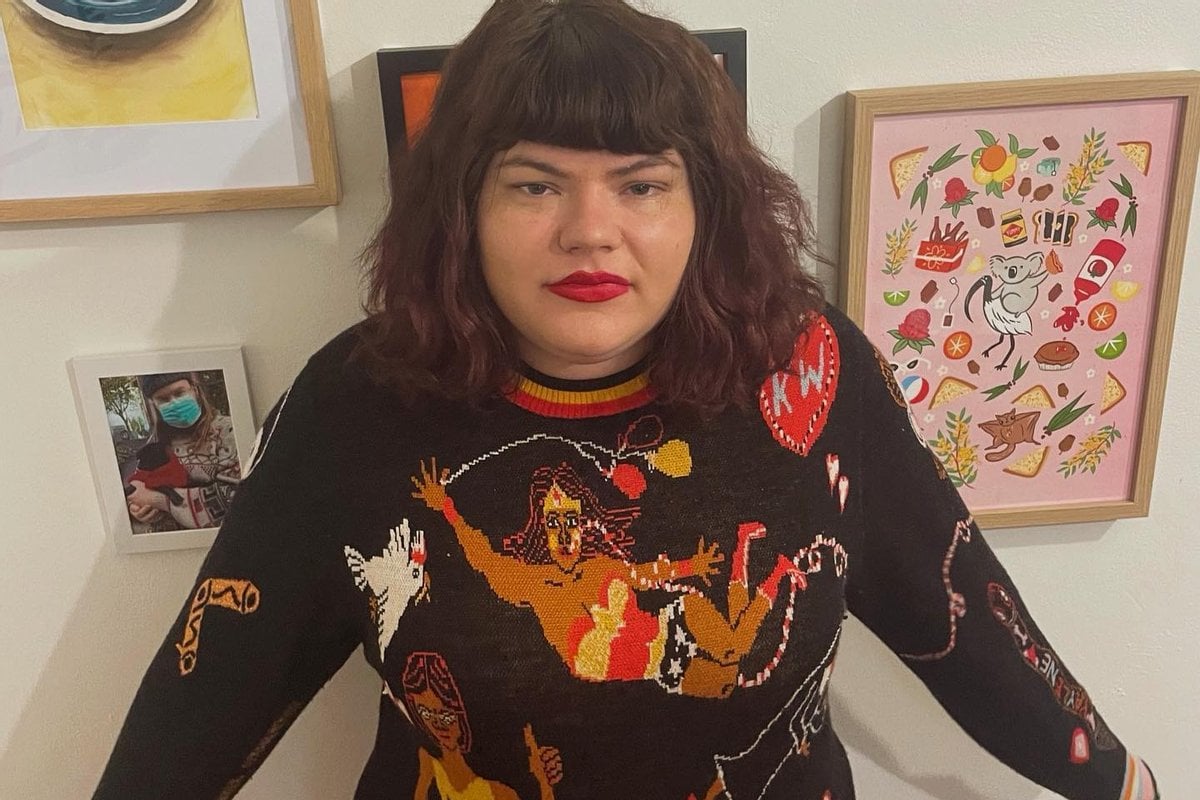 Whenever a catfishing story hits our news cycle, there's always a sense that the person who fell for it was an idiot, silly or even worse - desperate.
I get it. Before I delved into online dating, I used to think the exact same thing. 
Sure, I wasn't completely heartless in my thoughts. 
Watch: Casey Donovan on being catfished on I'm a celebrity, get me out of here. Post continues below.
There was sympathy mixed in too, but mostly I thought; how could you fall for something like that? 
Now, after experiencing online dating, all I can think is, how do you avoid falling for it? 
I'm a woman in her 20s, pretty tech-savvy, and even I have been a victim of a milder form of deception I like to call micro-catfishing. In fact, it's happened to me twice. 
Look, my experiences being catfished aren't salacious enough to make a Netflix doco about. 
I didn't date some guy for over a year only to find out it was my ex-step sibling posing as a hot guy from Palm Beach. 
But I've been duped enough to leave the situation feeling silly. This is what I mean when I say, micro-catfishing. It's not life changing but it still makes you feel vulnerable and burned - and it's a common theme in modern dating.
The first time, I matched with a guy who seemed very normal. There were no red flags, he had photos that looked candid, and we had good banter. 
He claimed he lived in the eastern suburbs, hated coriander and was looking for something with potential. Basically, I was planning our marriage.
The banter stretched on a little more than expected, and I waited for the usual, When shall we meet up? He even asked for my phone number so we could just text instead of draining our batteries via dating apps. 
During this time, my phone buzzed with cute messages, silly photos of our coffee orders and shared stories. 
I was starting to really like him. He was witty and good-natured, and he hadn't even tried to turn the conversation sexual. 
I began to look forward to his messages, to check my phone just that little bit too often, you know? 
We kept arranging to meet, but every time the date would roll around, something would come up and he'd cancel.