When Bronte Campbell, 23, touched the wall with her fingertips just half a second before Canada's Taylor Ruck, spectators at the Gold Coast Aquatic Centre roared with excitement at yet another Australian victory.
But it didn't take anyone long to see that what appeared to be an extraordinary win, had hidden within it a story of loss.
On the sidelines stood Cate Campbell, her hair dry, in her green and yellow Commonwealth Games jacket. Her hands applauded, but her face betrayed a sense of defeat.
The night before, the 25-year-old was meant to win the 100m freestyle final.
That was until her younger sister smashed her own personal best to win Gold, leaving Cate standing a few inches below her on the podium, a silver medal around her neck.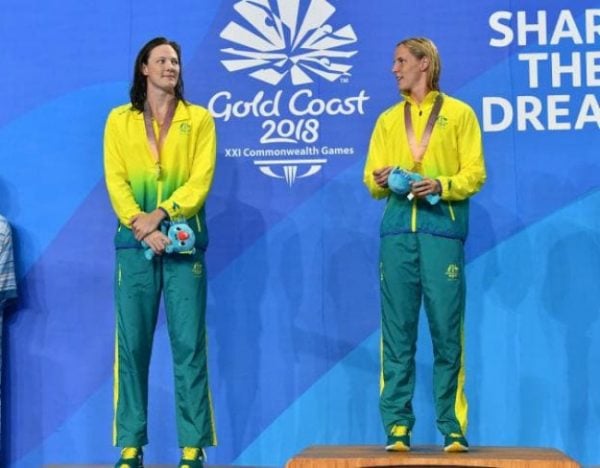 An hour before the women's medley final, it was announced Bronte Campbell would represent Australia. Cate would watch.
She watched as Bronte won a Gold medal that could have been hers.
Perhaps I am reading into Cate's face a story that is mine. Because what I saw, at the moment her sister achieved something she would have liked to, was an expression I deeply recognised.
It wasn't jealousy - that's far too much of a simplification.
When you are close to a sibling who excels in the very thing you excel at, whose identity hinges on the very same thing your identity hinges on, then there is no such thing as first and second.
There is simply a winner and a loser.
All her training has transformed her into one of the best swimmers Australia has ever seen. She didn't come second at the school swimming carnival, she came second at the Commonwealth Games.
But achievement is not that simple between sisters, especially so close in age.