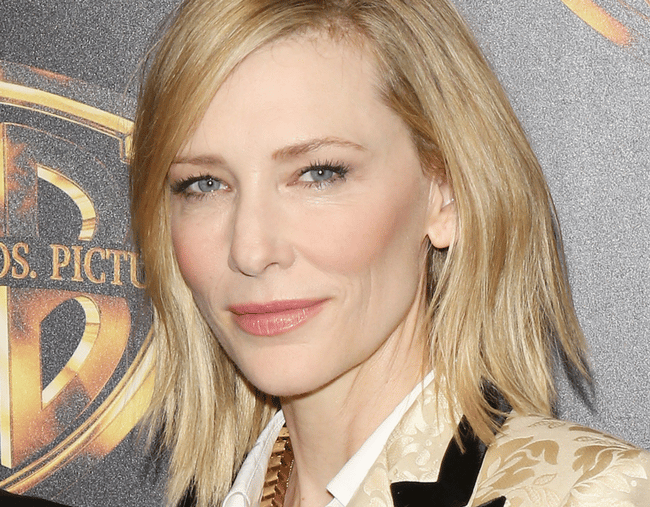 Cate Blanchett has accused disgraced movie mogul Harvey Weinstein of behaving inappropriately towards her.
The Australian is the latest Hollywood star to make allegations of sexual misconduct against the producer, following claims by others including Rose McGowan, Gwyneth Paltrow, Salma Hayek and Angelina Jolie.
Blanchett has appeared in a number of films produced by Weinstein, including The Talented Mr Ripley, Carol and The Aviator.
In an interview with trade publication Variety, the Australian star was asked if Weinstein sexually harassed or behaved inappropriately towards her.
"With me, yes," Blanchett replied. "I got a bad feeling from him."
She continued: "I think he really primarily preyed, like most predators, on the vulnerable. I mean. He would often say to me, 'We're not friends'."
When asked what he meant by that, Blanchett replied: "Well, I wouldn't do what he was asking me to do," but declined to specify further.
"I'm really interested in the people who have transgressed in ways that are beyond the bounds of offensive, what people like Harvey have done, and there are men across many industries [who have done that]," she added.
LISTEN: Mia Freedman weighs on why the #metoo movement is so powerful. Post continues.

"He's been held up as an exemplar because he's unfortunately typical of certain men. I'm interested in those people being prosecuted. We have to set a legal precedent.
"Part of the mission of Time's Up is to help those who do not have the capacity to raise the funds to defend themselves and to move toward workplace equality, fairness and safety.
"When legal precedent is set by people being actually convicted, then other people can benefit from that because those precedents have been set.
"But me fuelling the gossip and accounts? There's enough out there."